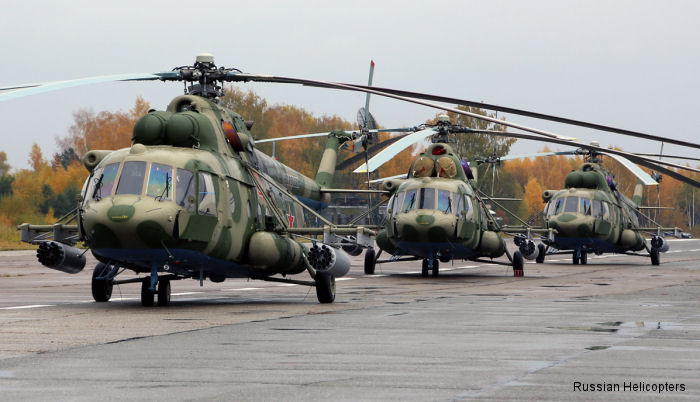 Mi-8/17 Hip (3rd Gen) News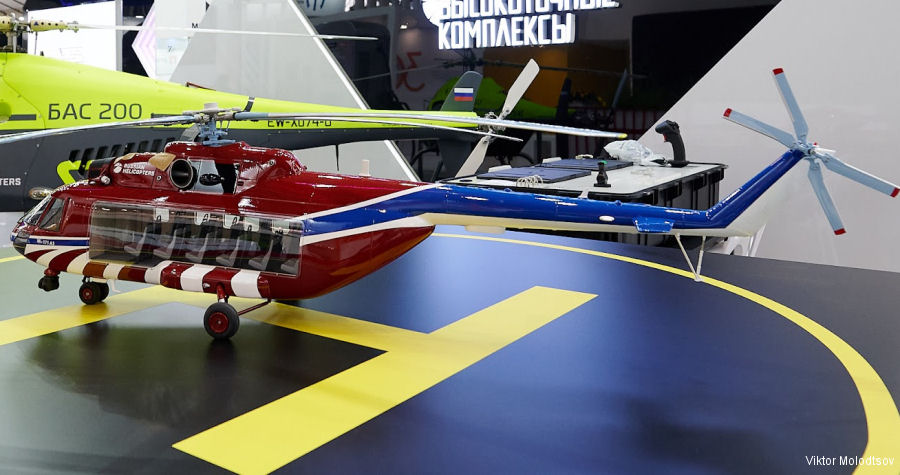 Mi-171A3 Helicopter at Innoprom 2022, 10-Jul-22 : #oilandgas Russian Helicopters presented a mockup of the Mi-171A3 offshore helicopter and BAS-200 drone at the Innoprom-2022 Industrial Exhibition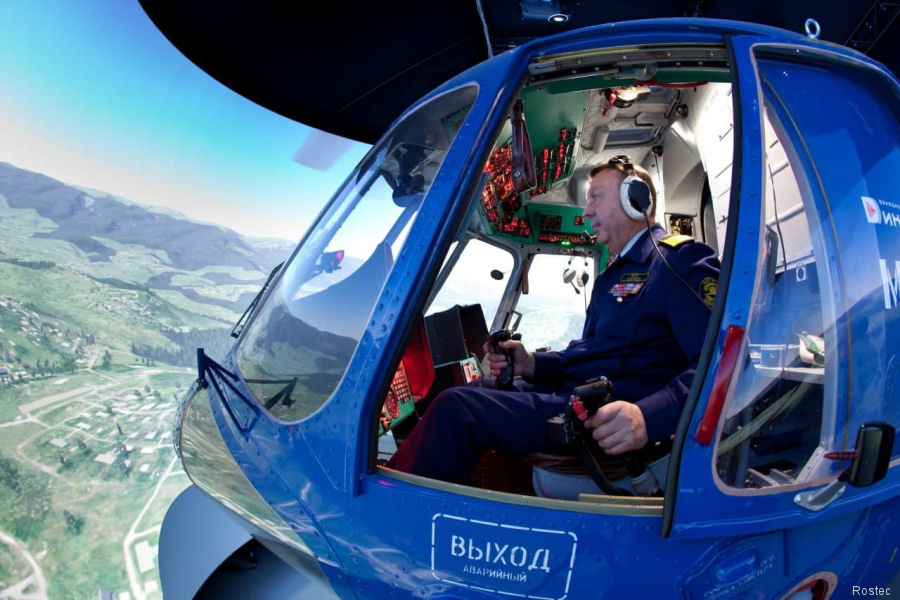 Mi-171A2 Training for Kazakhstan Pilots, 22-Feb-22 : #Kazakhstan Kazakhstan pilots from Berkut State Airlines completed Mi-171A2 training at the Russian Helicopters Ulan-Ude training center. The first Mi-171A2 helicopter was delivered to Kazakhstan in early 2019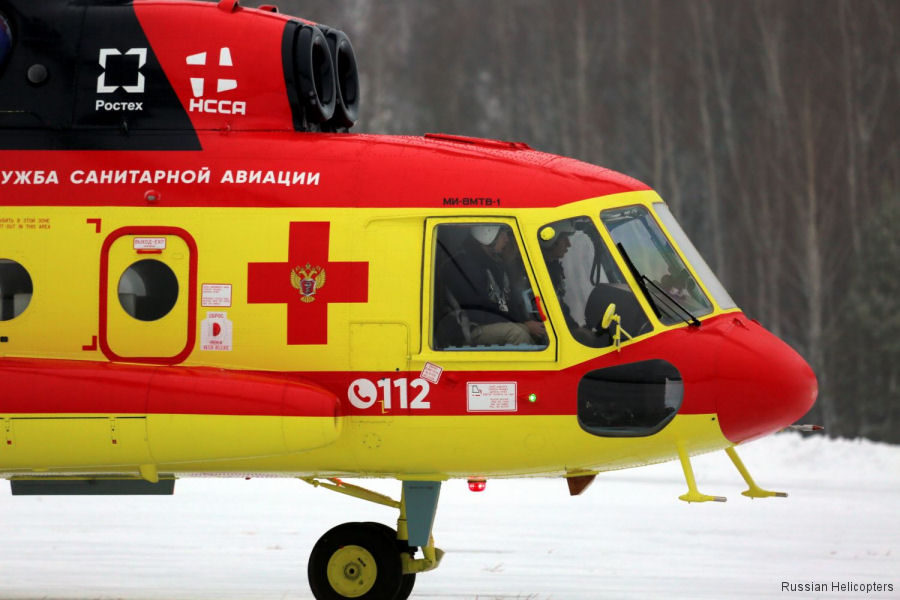 Air Ambulance Helicopters for Russian NSSA, 02-Feb-22 : #Russia Russian National Service of Sanitary Aviation (NSSA) received 3 Ansat and 3 Mi-8MTV-1 air ambulance helicopters. NSSA already received 16 of a 66 contract order signed last year
Model
Year
History
Mi-171C
Mi-171E
Mi-171 powered by VK-2500-03 engines for extreme temperatures (-58/+50 C)

Mi-171Sh
Mi-172
Produced by Kazan, the Mi-172 is a certified civilian transport variant

Mi-171
1991
Export version of Mi-8AMT

Mi-8AMT
1991
Third generation of the Mi-8/17, the Mi-8AMT is a multi-role helicopter developed at the Mil Moscow Plant and producted by Ulan-Ude plant. Powere ...

Mi-8AMTSh Terminator
1996
Mi-171A1
2005
Received type certification from Brazil National Civil Aviation Agency in 2005. Used by Atlas Taxi Aereo

CH-178
2010
Four Mi-17-V5 flown by Canadian Forces in Afghanistan

Mi-171A2
2014
The Russian Helicopters Mi-171A2 is powered by FADEC equipped Klimov VK2500 turboshafts, a KBO-17 integrated avionics suite and a new tail rotor. ...

Mi-171A3
2020
Offshore variant of the Mi-171A2 to support oil and gas drilling platforms. Development began in 2018 with first prototype to carry out a flight ...