New Zealand Defence Force, September 15, 2016 - One of the Royal New Zealand Air Force's (RNZAF) newly acquired fleet of Seasprite helicopters has nailed its first operational mission with an offshore patrol vessel, delivering government staff, rat-hunting dogs and supplies to the Kermadec Islands.

The Seasprite flew 23 government workers, about seven tonnes of vital equipment and supplies and two dogs to hard-to-reach areas in the Kermadecs this week.

The use of an SH-2G(I) Seasprite, which operated from HMNZS Otago, reduced the length of time needed to carry out the operation to just one day.

"The Seasprite's deployment with Otago is a significant capability milestone, and a big boost to the ship's resupply mission to the Kermadecs," Lieutenant Commander (LTCDR) Andrew Sorensen, the Commanding Officer of Otago, said.

The ship stopped first at Macauley Island, where the Seasprite dropped off four Department of Conservation (DoC) staff and two dogs trained to detect rats and other pests.

Otago then sailed to Raoul Island to resupply the DoC outpost there. Seven tonnes of food, general equipment and a light utility vehicle were flown from the ship to the island in underslung loads.
"This mission has demonstrated the advantages of operating a Seasprite helicopter from an offshore patrol vessel," LTCDR Sorensen said.

"It would have been impossible for us to achieve so much in one day without the versatility of the Seasprite. Many of the loads were far too heavy to be transported ashore by boat. In the past it would have taken us two to three days to carry out the same operation."

The Seasprite flew 10 DoC staff, including mechanics, builders and specialists involved in the agency's weed eradication programme, from the ship to Raoul Island.

The helicopter also transported three MetService staff, who will carry out routine maintenance checks on the automatic weather station on the island, two electronic technicians and three commercial divers from GNS Science, who will check the tsunami gauges, seismograph and Global Positioning System, and a volcano chemist, who will check the volcano and crater lakes for seismic activity.

MetService staff will also install a lightning detection sensor on Raoul Island to serve as an early detection and warning system.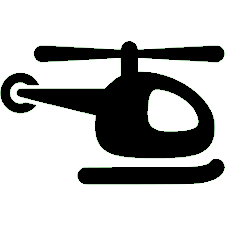 Aircraft mentioned in this article :
SH-2F Seasprite NZ3613 ( Royal New Zealand Navy )



Location :


Raoul Island
Seasprite in

Royal New Zealand Navy

HMNZS Otago ( P148, Protector OPV class )