Tanis Aircraft Products, March 06, 2018 - Tanis Aircraft Products is proud to announce the installation of a Tanis Heli-Preheat Kit on a R44 Robinson at the John D. Odegard School of Aerospace Sciences located at the University of North Dakota in Grand Forks.

Wes Van Dell, Chief Helicopter Flight Instructor with the John D. Odegard School of Aerospace Sciences at the University of North Dakota recently completed an installation of a Tanis R44 Heli-Preheat Kit on their 2017 R44 Cadet.

UND is a world-renowned center for aerospace learning, nationally acclaimed for their achievements in collegiate aviation education, atmospheric research, space studies, and earth system science and policy research. With over 500 faculty and staff members, over 1,500 students from around the world, and a myriad of programs and projects, the John D. Odegard School of Aerospace Sciences is setting the pace for the future of flight.

Tanis Aircraft Products manufactures the only preconditioning system that thoroughly and safely heats all critical components. Helicopter preheat kits provide preconditioning for engines, main and tail rotor gearboxes, hydraulics, avionic, cabin, and batteries. With a Tanis System you can rest assured your aircraft will be ready to launch in the coldest of conditions. Operation and regular use reduces operating costs, torque oscillations, thermal stress, warmup and launch times, and increases engine and battery life, reliability and safety of operations!

Doug Evink, Tanis President commented that: "We are happy to partner with UND Aerospace and what a great place to test the merits of the Tanis Preheat System on the ramp in Grand Forks. Our line of heli-preheat and protection accessories have long been an industry standard. We are excited to be supporting the R44 aircraft by contributing to safe operations and prolonged life of helicopter components.

"Since starting our business in 1974, we were the first to develop engine-mounted preheat systems for piston engines, first to offer helicopter preheat, first to offer turbine preheat, and the first and only company to meet the rigorous requirements for FAA Supplement Type Certification." Tanis Preheat Systems have been tested in the harshest climates available including Siberia, the South and North Poles, and throughout the Arctic.

Tanis Aircraft Products are manufactured in Glenwood, MN and has its corporate office located in Blaine, MN.

Robinson R44 Cadet
UND

University of North Dakota
State of North Dakota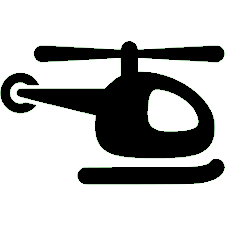 Helicopters Engines
University of North Dakota Adds R44 Cadet Trainer