Nakanihon Super Puma Major Inspection


Airbus Helicopters Japan (AHJ) completed major inspection of a Nakanihon Air Service's AS332L1 Super Puma

Airbus Helicopters, May 24, 2016 - Airbus Helicopters in Japan (AHJ) is pleased to announce the completion of the major inspection for Nakanihon Air Service's AS332 L1, from the Super Puma family, and its successful delivery to the company on 24 May.

The registration number of the inspected AS332 L1 is JA9965.

The full inspection work took almost five months, which includes structural repair, overseas overhaul of dynamic components and full repainting of the aircraft performed at Airbus Helicopters Japan's Kobe Airport Maintenance Center, in addition to the regular work required for the inspection.

As a manufacturing company, AHJ has also provided high quality service during the work period, such as rapid technical problem solving and a defined parts supply system which minimized the impact on the schedule when the need for additional work occurred.

Nakanihon Air Service has been operating a fleet of three AS332 L1 aircraft, logging a total of 35,000 flight hours. JA9965 is Nakanihon's flagship aircraft and has undergone through major inspection, to be used for operations such as power lines construction, disaster recovery work, timber transportation and goods transportation off the land.

"No malfunction was detected after reception of the aircraft and the paint job was as expected. We are also very satisfied by the respected delivery time and the costs. We can keep on flying safely for the next 12 years" said Mr. Kito, Director of Nakanihon Air Service.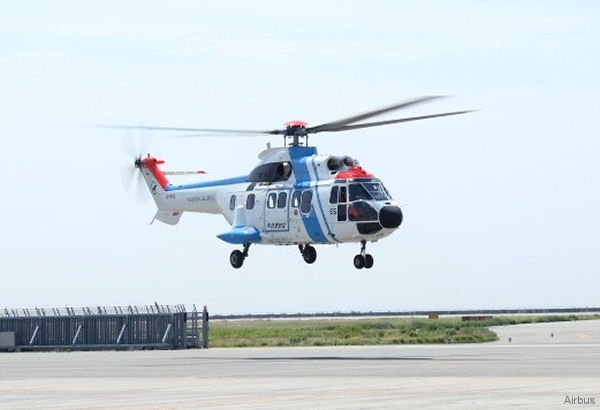 Aircraft mentioned in this article :
Aerospatiale AS332L Super Puma JA9965 ( Nakanihon Air Service )

This article is listed in :
Aerospatiale AS332L1 Super Puma in

Nakanihon Air Service

Airbus Helicopters Japan