GE Begins Production of T408 Engine for CH-53K


NAVAIR awarded $143M contract to GE Aviation for Low-Rate Initial Production (LRIP) of 22 T408-GE-400 engines for the new US Marine Corps helicopter Sikorsky CH-53K

GE Aviation, November 17, 2017 - LYNN, Massachusetts - U.S. Naval Air Systems Command (NAVAIR) awarded GE Aviation a $143,481,258 Low-Rate Initial Production (LRIP) contract to build 22 T408-GE-400 engines that will power the U.S. Marine Corps' CH-53K King Stallion helicopters.

This contract follows the April 4, 2017 Milestone C decision by the Defense Acquisition Board (DAB) approving LRIP production.

After completing a series of rigorous tests during the CH-53K Engineering Manufacturing and Development (EMD) phase, GE received formal approval from the Navy for completion of the LRIP qualification of the T408 in February 2016. The T408 LRIP contract supports a 2019 initial operating capability (IOC) program milestone, and includes logistics support, technical publications and organic support development.

"GE is proud to support the joint team of Sikorsky, NAVAIR and the Marine Corps as we begin production of the T408, the most advanced turboshaft engine in its class," said Linda Smith, T408 Program Director at GE Aviation. "The T408's step change in propulsion capability will deliver unprecedented performance for the warfighter."

Three 7,378-rated shaft horsepower (SLS 59 deg) T408 engines will provide the power for the King Stallion, enabling the aircraft to carry a 27,000-pound external load over a mission radius of 110 nautical miles in Navy high/hot weather conditions, which triples the external load carrying capacity of the service's current CH-53E Super Stallion powered by GE Aviation's T64 engine. The CH-53K program of record is for 200 aircraft.

Better Fuel Consumption

When compared to its predecessor--the T64 turboshaft engine that powers the Super Stallion aircraft--the T408 will provide more than 57 percent more power, 18 percent better specific fuel consumption and 63 percent fewer parts. The T408 features a more rugged compressor design to increase durability and resistance to sand erosion and salt water corrosion--features ideal to withstand the Marine Corps' tough operating environment.

The T408 system development and demonstration phase delivered one core demonstrator engine, five factory test engines and 20 flight test engines to the CH-53K program.

The engine has exceeded 8,500 hours of testing, including over 4,500 hours in the factory and nearly 4,000 operating hours in the ground test vehicle and four flight test vehicles. GE Aviation has shipped 20 system demonstration test article (SDTA) engines so far and is on contract to deliver a total of 22 through 2018.

GE Supply Chain facilities in Lynn, MA; Hooksett, NH; Rutland, VT; Madisonville, KY, Dayton, OH, and Jacksonville, FL will all provide parts for this contract.

MTU Aero Engines is a program participant responsible for the development and production of the power turbine.

About GE Aviation: GE Aviation, an operating unit of GE (NYSE: GE), is a world-leading provider of jet and turboprop engines, components, integrated digital, avionics, electrical power and mechanical systems for commercial, military, business and general aviation aircraft. GE Aviation has a global service network to support these offerings and is part of the world's Digital Industrial Company with software-defined machines and solutions that are connected, responsive and predictive.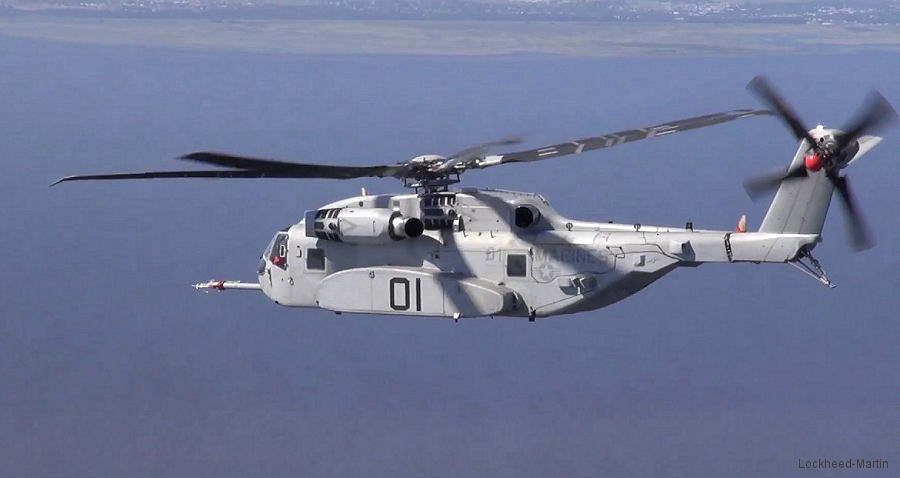 This article is listed in :
Sikorsky CH-53K King Stallion
General Electric T408-GE-400
--Helicopters Engines