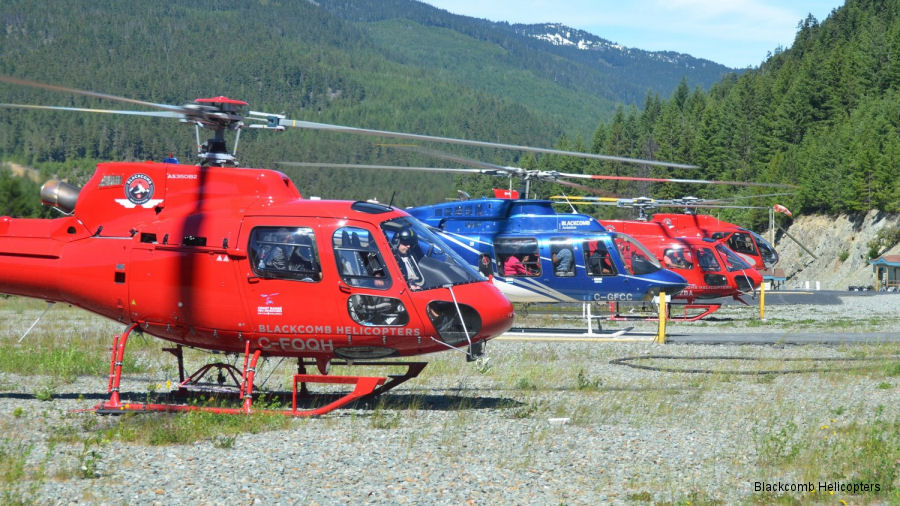 Established 1989, Blackcomb Aviation is a helicopter and jet charter company headquartered in Vancouver, British Columbia. The company operates multiple aircraft out of Canadian and US bases in Vancouver/Richmond, Squamish, Whistler, Pemberton, Lillooet, Bridge River Valley, Sechelt, Victoria, and Arizona.
Blackcomb supports local search and rescue organizations, wildfire suppression, medical evacuations, avalanche control, construction and maintenance of utility infrastructure such as hydroelectric power, and resource development such as forestry and mining.
Its tourism division offers heli-tourism activities like sightseeing, hiking, picnics, fishing and more.
As of 2019, Blackcomb has a fleet of 22 aircraft operating from six bases in British Columbia.