Established 2013, Eagle Australasia is a joint venture between local company
Aero Assist
and
Eagle Copters
.
MRO facilities at Coffs Harbour and in Rothwell
In 2023, acquired by Bell and rebranded as
Bell Textron Australia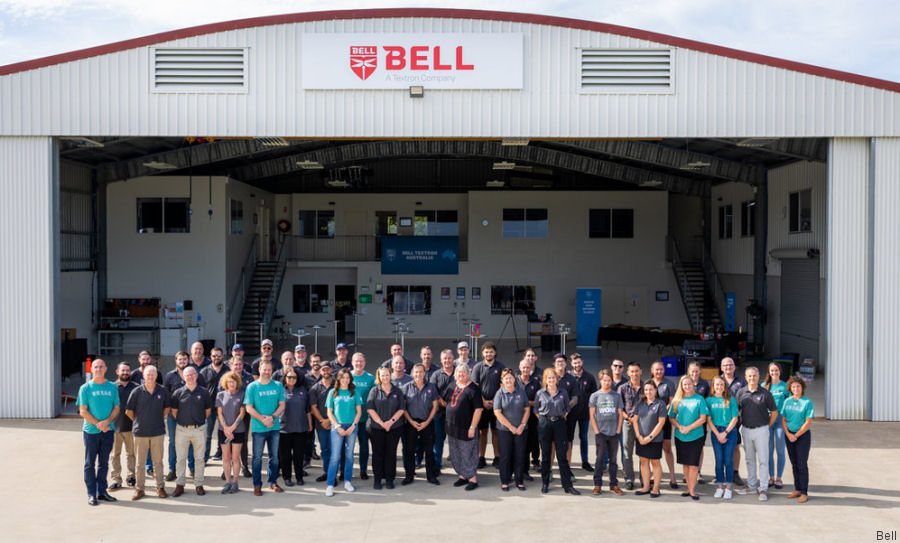 Eagle Australasia Renamed Bell Textron Australia, 12-Apr-23 : #Australia Eagle Copters Maintenance Pty Ltd (ECM) founded in Australia in 2023 by Canadian Eagle Copters and local Aero Assist, was recebranded Bell Textron Australia Pty Ltd following Bell's acquisition in 2022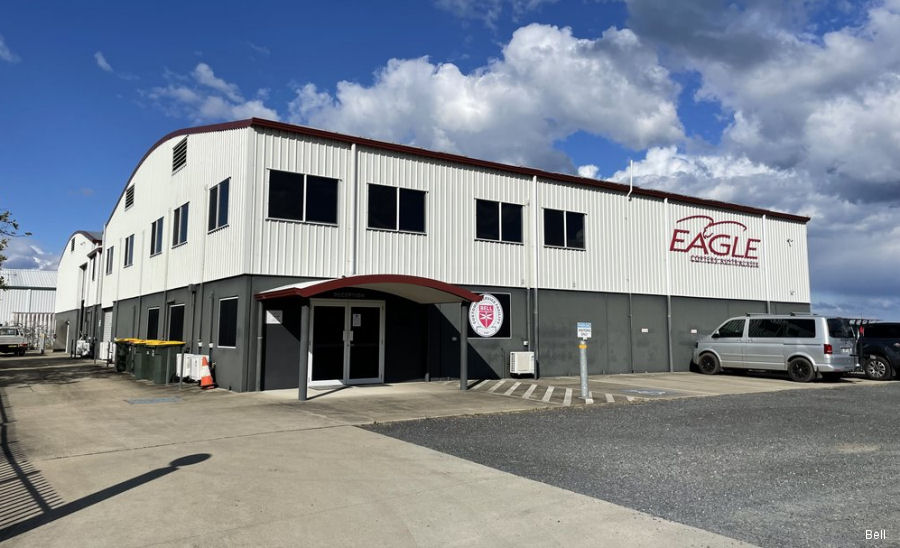 Bell Acquired Eagle Copters Australasia, 14-Jul-22 : #Australia Bell acquired Eagle Copters Maintenance Pty. Ltd. (ECM), a maintenance, repair, and overhaul (MRO) business and current Bell customer service facility (CSF) in Coffs Harbour and Redcliffe, Australia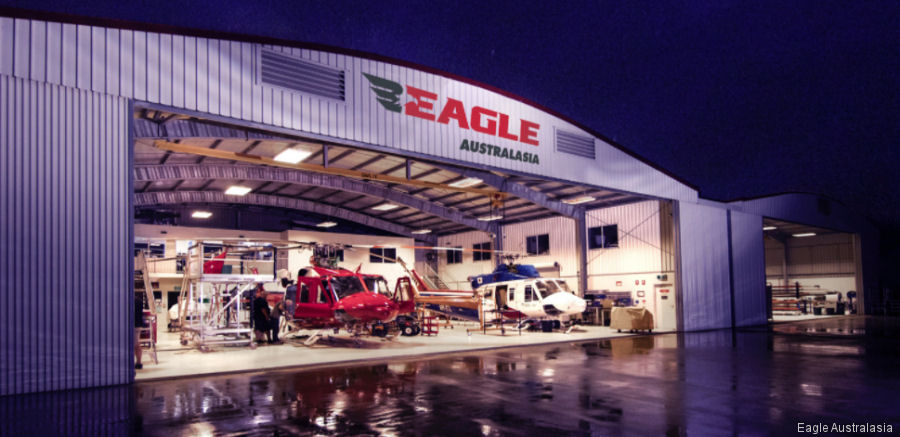 Eagle Australasia Attain CASR Part 145 Approval, 30-Jul-21 : #Part145 Eagle in Australia is now certificated to perform maintenance under CASR Part 145 on a wide variety of helicopter manufacturers such as Bell, Leonardo, Airbus and Robinson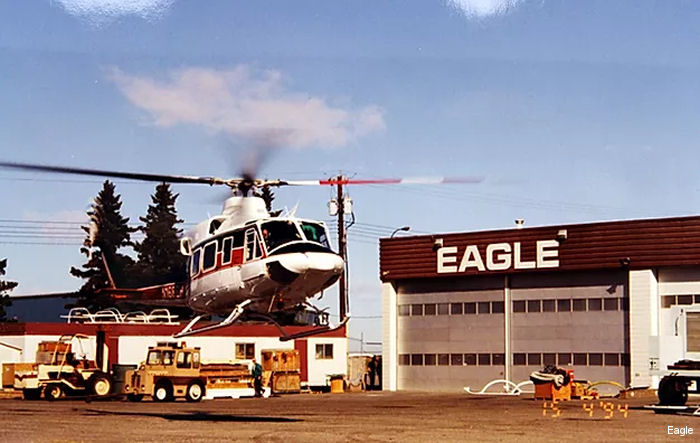 Eagle Celebrating 45th Anniversary, 22-Apr-20 : #Eagle45 Headquartered in Calgary, Canada, Eagle has been providing complete fleet management support to operators since 1975. Historically specializing in Bell Medium utility helicopters, Eagle has successfully transitioned from a small, family business to a global team of experts, with a network of affiliates in North America, South America and Australia across multiple OEM platforms.
23-Aug-19 - Eagle Copters Australasia Acquires Heliwork QLD #MRO
05-Apr-18 - Eagle Australasia Second 407HP Conversion

#engines
26-Jan-18 - Eagle Australasia Upgrade Installation of Bell 212
01-Jun-17 - Eagle Celebrates Tenth Conversion of a 407HP
11-Apr-17 - Eagle Australasia First 407HP Conversion
03-Mar-17 - Able Provider of Eagle Copters in Australasia and Chile Heli-Expo 2017
12-Jan-17 - Eagle 407HP Trials in Papua New Guinea
20-Oct-16 - Eagle Copters brings StartStick to Australasia
25-Jul-16 - Eagle Copters First HTS900 Course in Australia
27-May-16 - Eagle Copters Australasia at Rotortech 2016
02-May-16 - DART Aerospace in Australia and New Zealand
03-Mar-16 - Eagle Copters Australasia is Bell Customer Service Facility Heli-Expo 2016
01-Jun-15 - Eagle Copters Australasia Opens New Facility
21-Mar-15 - Eagle Copters Australia Set To Open Its New Facility
04-Nov-13 - Eagle Copters Australasia sets up new base at Coffs Harbour

Model
C/N
Built
ID
407
53946
2009
P2-HBW : Eagle Copters Dec16-, conv to 407HP

407
53348
1999
PK-ZGC : Apr18 conv to 407HP by Eagle Australasia for Heli SGI

AW139
41210
2009
VH-CGX : Moved to Eagle Copters Australia for Storage
: in transfer To Brazil
: Removed from AU register for export to US

AW139
31414
2012
VH-DQP : Moved to Eagle Copters for storage Aug 2020 and reregistered VH-D ...
: Reg Cancelled - Exported to Brazil Looks like it will be PR-JHE

407
53494
2001
VH-EPU : Eagle Copters Australasia from Apr16

407
53826
2008
VH-IBF : Eagle Copters Leasing from May18

AW139
31277
2010
VH-YXR : Eagle Copters Australasia from Dec20


7 Construction Numbers in this organisation found