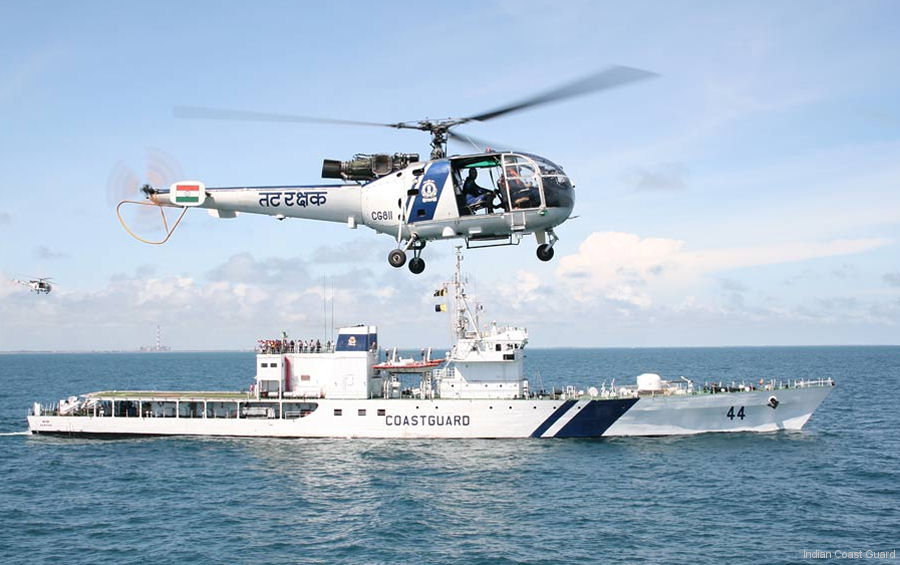 Established on 1 Feb 1977, with an ex-
Indian Navy
fleet of 2 frigates and 5 patrol boats. The service was formally inaugurated on 19 Aug 1978.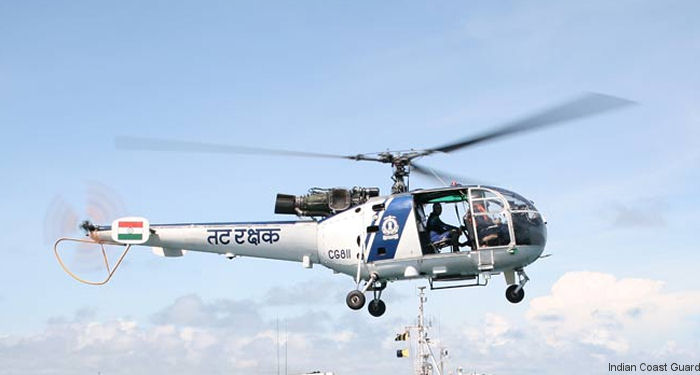 Indian Helicopters to the Rescue in Mauritius, 18-Aug-20 : #Wakashio Indian Coast Guard and Air Force Dhruv and Chetak (Alouette III) helicopters rescue crew and extricate skimmed oil from the Japanese cargo ship MV Wakashio which ran aground on the reef at Pointe d'Esny, Mauritius on its way from China to Brazil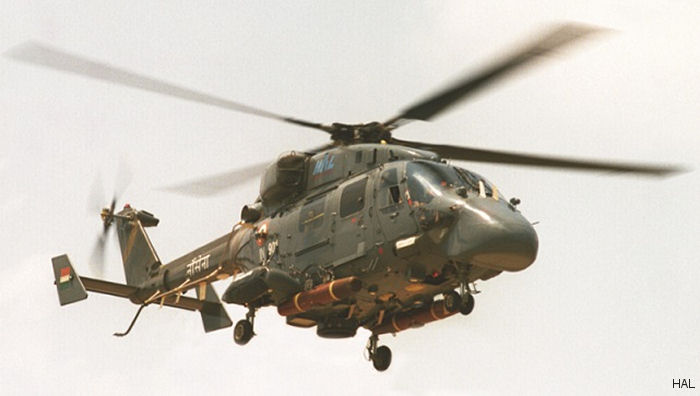 32 HAL Dhruv for Indian Navy and Coast Guard, 30-Mar-17 : India ordered 32 HAL ALH Dhruv helicopters for the Navy and Coast Guard. The Performance Based Logistics (PBL) support for five years for 16 helicopters for ICG is the unique feature of this contract
Model
C/N
Built
ID
chetak
CG801 : ICG

chetak
CG803 : hard landing after technical fault between Lonvadi and Savane Be ...




2 Construction Numbers in this organisation found