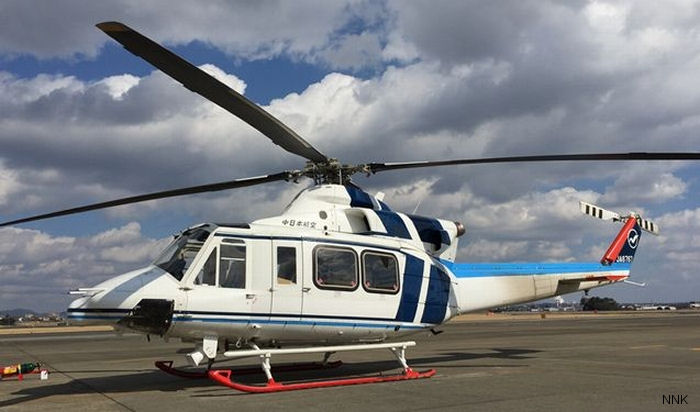 Established 1953, Nakanihon Air Service is a general aviation company headquartered at the
Nagoya/Komaki Airport
, in Toyoyama, Nishikasugai District, Aichi Prefecture.
Operates helicopters on behalf of the Ministry of Land, Infrastructure, Transport and Tourism and various Prefectures around Japan for Emergency Surveillance and Fire Fighting Disaster Recovery missions.
NNK has been a Bell Helicopter authorised Customer Service Facility since 1994 and customizes many of the Bell helicopters entering Japan.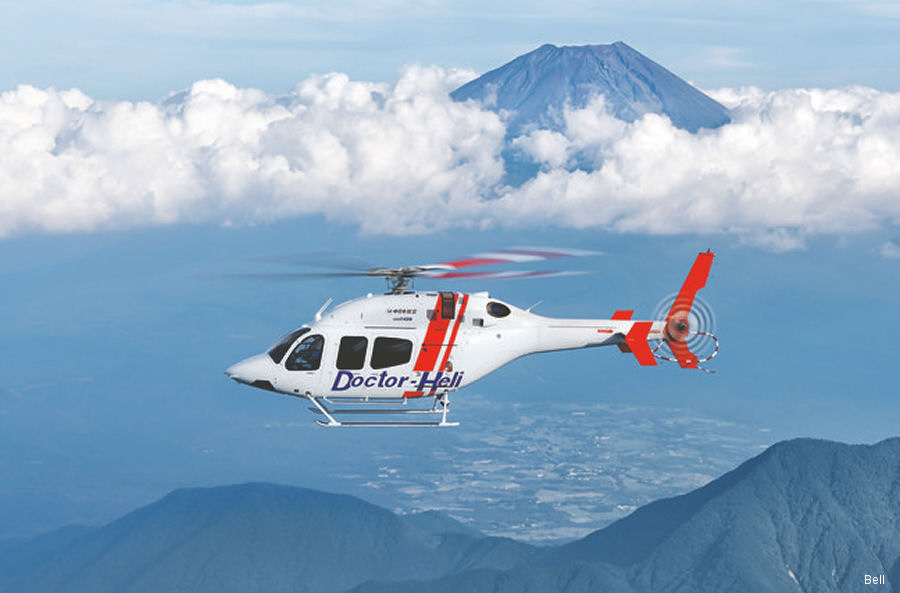 Nakanihon Air Service Bell 429, 02-Apr-18 :

Nakanihon Air Service operates two air ambulances Bell 429 on behalf Japan' national emergency medical program Doctor-Heli