A joint venture between Eurocopter and the Kazakhstan state established in 2009 to assemble EC145s and develop local maintenance and training capabilities in the country.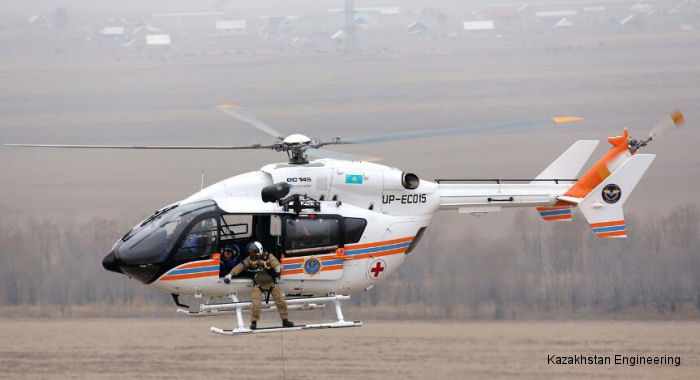 Airbus Helicopters at KADEX 2014, 21-May-14 : Bringing mission-ready rotorcraft to Kazakhstan and building a long-term relationship with the country are to be highlighted in Airbus Helicopters' participation at this month's KADEX 2014 defense exposition.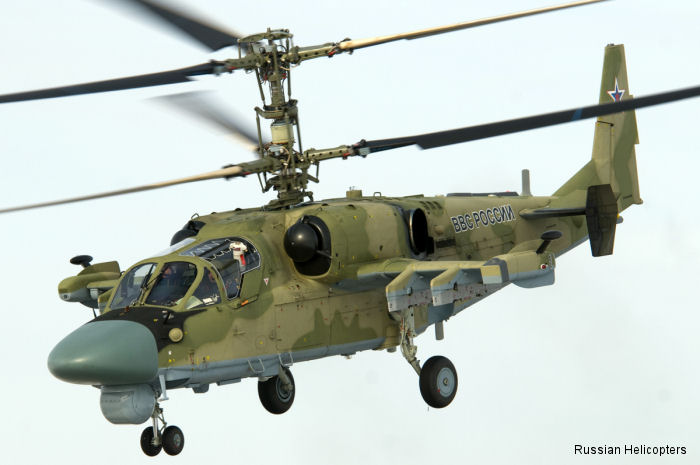 Russian Helicopters at KADEX 2014, 21-May-14 : Russian Helicopters, a subsidiary of Oboronprom, part of State Corporation Rostec, will put a wide range of the latest civil and military helicopters on show at the Kazakhstan Defence Expo 2014 (KADEX 2014) international exhibition of weapons systems and military equipment, which will run from 22 to 25 May 2014 in Astana, Kazakhstan.
Kazakhstan to acquire 20 local assembled EC725, 10-May-12 : Astana, Kazakhstan - by Pascale Fleury - Kazakhstan has signed a letter of intent to acquire 20 Eurocopter EC725 helicopters, marking a major new commitment for this medium-lift rotorcraft. These aircraft, which will be assembled in Kazakhstan, will be used by the country's Ministry of Defense in a full range of mission applications.
Model
Del'd
From
To
AH H145M cancelled
2015
EC EC145
45
2010




21 Construction Numbers in this organisation found