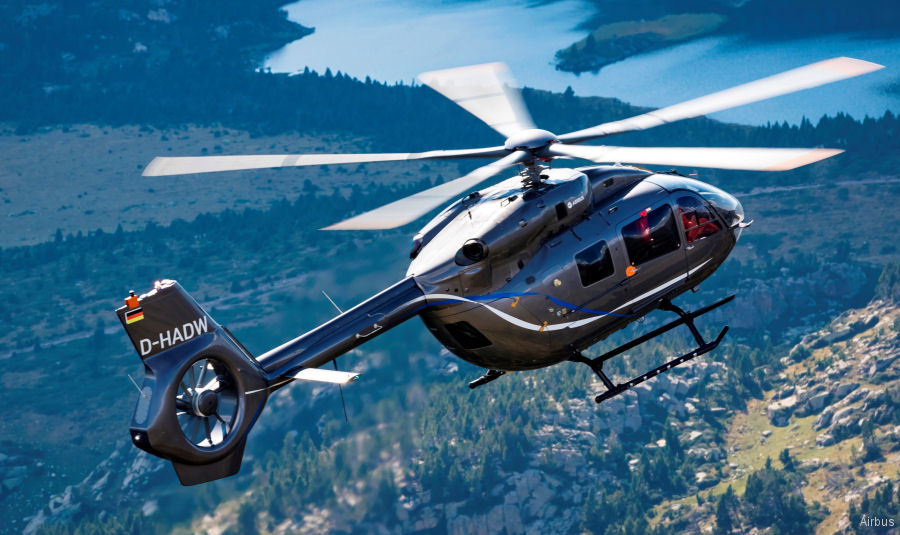 First announced at Heli-Expo 2019 in Atlanta, the Bk117D3 is based on the
EC145T2 / Bk117D2
with its Safran
Arriel 2E
engines, full authority digital engine control (FADEC) and the
Helionix
digital avionics suite with a 4-axis autopilot.
The Bk117D3 has a new
five-bladed main rotor
which increase the useful load of the helicopter by 150 kg / 330 lbs and a wireless Airborne Communication System (wACS), allowing seamless and secure transmission of data generated by the helicopter in-flight and in real-time.
EASA
certification of the new helicopter is planned for early 2020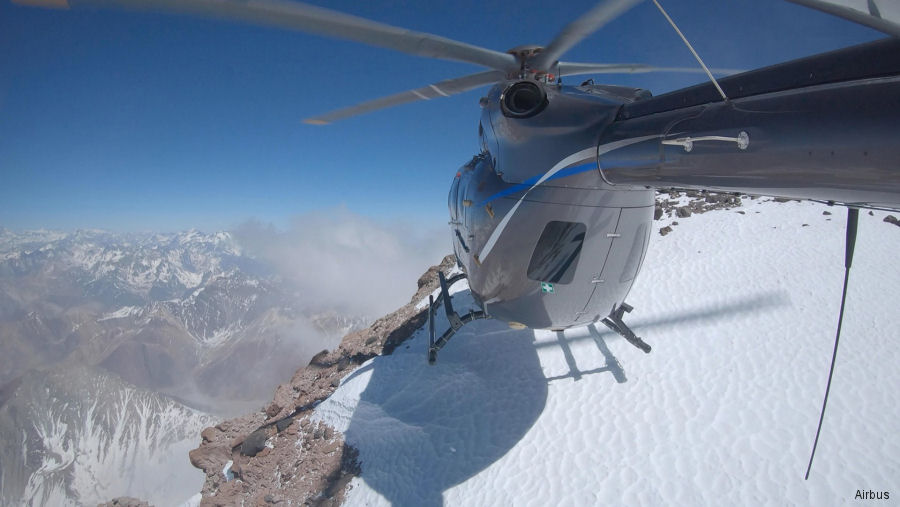 BK117D3 Landed on Americas Highest Peak, 25-Sep-19 : #Aconcagua The new Airbus BK117D3 / H145 5-bladed landed on Americas' highest peak, Mount Aconcagua in Argentina at 6,962 metres ~ 22,840 feet. This was the first time a twin-engine helicopter landed there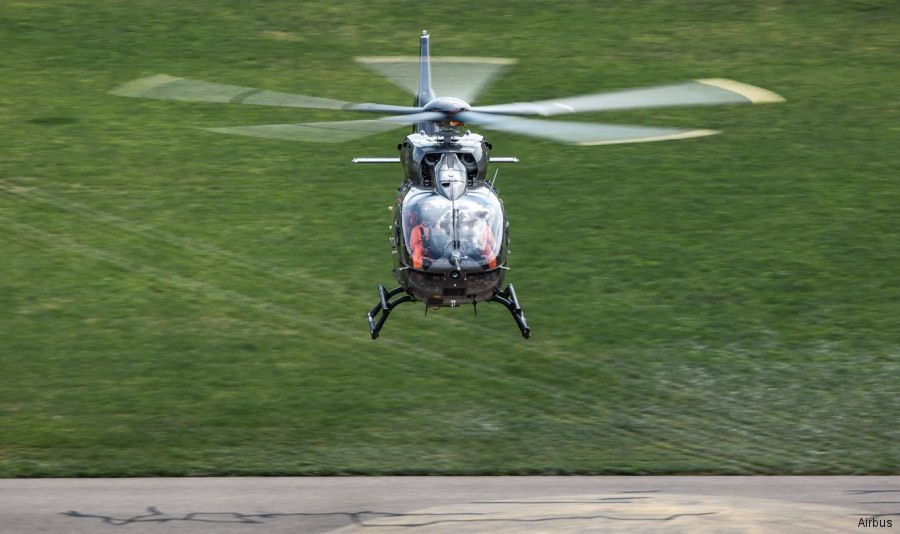 Five-Bladed H145 Second Prototype First Flight, 28-Aug-19 : #5Blades Whilst the first prototype continue high altitude trials in Bolivia, a second prototype of the H145/EC145T2 with a 5 bladed main rotor performed first flight at Airbus Donauwörth in Germany. Will be used for autopilot testing, performance and airframe structural validation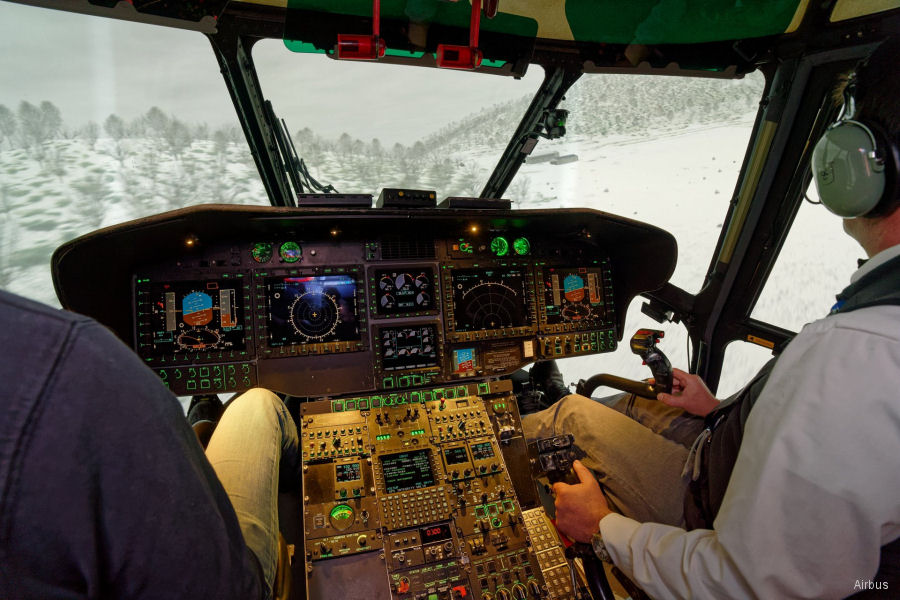 Airbus Training Centre in Ukraine, 17-Jun-19 : Paris Air Show 2019 An Airbus H225/EC225 full flight simulator to be set up in Krementchuk, Ukraine for training of the 21 helicopters acquired last year with 4 already delivered. Eight of the 10 new H145/EC145T2 also ordered will be of the new five-bladed rotor variant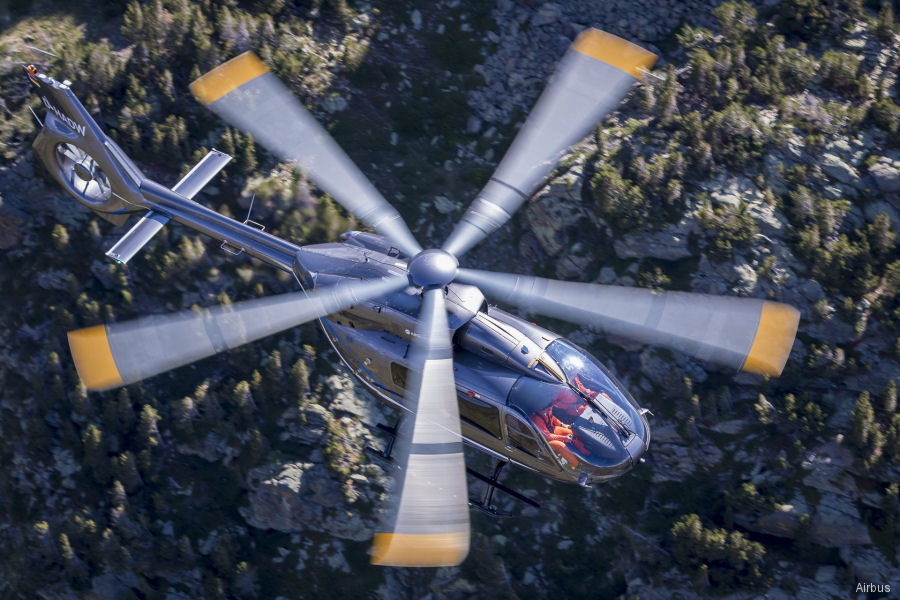 Kawasaki Starts Sales of New BK117D3, 19-Mar-19 : #BK117D3 Kawasaki announced release of the new BK117D-3 which is the EC145T2/H145 with a five-bladed main rotor jointly developed with Airbus Germany
List of Operators of Airbus Helicopters H145 / BK117D3
| | |
| --- | --- |
| From | Organisation with model H145 / BK117D3 |
| 2014 | |
| 2020 | |
Construction Numbers on database of H145 / BK117D3


C/N
Year
History
20002
D-HADW : h145 Eurocopter Germany 2012
16oct12 pictured (pic1) being tested by US Army at Robe+
01/08mar13 in Las Vegas, NV for Heli-Expo 2013
Mar13 began US demo tour
24sep13 pictured (pic2) at London Helitech 2013
17jun14 pictured (pic3) at Donauworth


D-HADW

: Mar15 month-long tour in Brazil
31mar15 Brasilia
17apr15 Rio de Janeiro
22apr15 seen at Trompillo Airport, Santa Cruz, Bolivia
24apr15 in La Paz Bolivia for high altitude test; 29apr+
19may15 completes Bolivian and Peruvian demo tour
27jun15 at Brisbane as part of Australia demo tour
08jul15 at Sydney, Australia
Mar19 fitted with 5-blades main rotor announced at Heli+
26jun19 in Chile for high altitude trials
25jul19 in La Paz, Bolivia
Sep19 in Mendoza, Argentina for high altitude trials in+

20253
2019
? : Airbus Germany f/f Aug19 Donauwörth; to be confirmed



2 C/N.