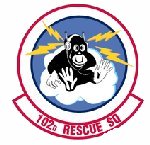 Oldest Air National Guard unit, the New York 102th was a Bombardment, Fighter and Transport unit before changing to the Rescue Service in 1975.
1975-1989 : 102d Aerospace Rescue & Recovery Squadron ( 102 ARRS )
1989-1992 : 102d Air Rescue Squadron ( 102 ARS )
1992- : 102d RQS
On 2004 their HH-60G Pavehawk helicopters went to
101 RQS
of the same wing remaining the 102nd with HC-130P Hercules. 103 RQS groups the pararescue personnel.
News of 102nd Rescue Squadron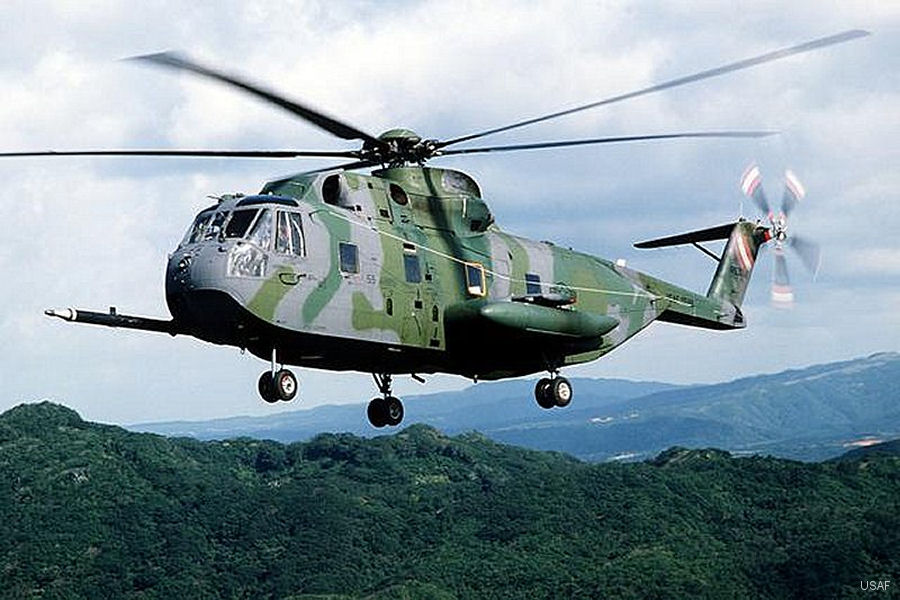 New York Guards Remembered Jolly 85 Crash, 14-Jun-18 : New York Air National Guard remembered the 7 airmen killed on June 13, 1978 HH-3E "Jolly 85" accident. The "Jolly Green Giant" rescue helicopter crashed into Trembleau Mountain outside of Keeseville, NY
NY Air Guard Para-Rescue Show in Memorial Day, 30-May-14 : WANTAGH, N.Y. by Master Sgt Cheran Cambridge - In 2013 federal budget turmoil kept the para-rescue jumpers of the New York Air National Guard's 106th Rescue Wing away from the annual Memorial Day weekend Jones Beach Airshow.
102nd RQS List of helicopters

Help Us
C/N
Version
Built
In this Org
In other Org
61-558
ch-3c
1965
65-12783 : 1980 HH-3E type pictured with 106 ARRG / 102nd ARRS, New York Air National+

- N650DC : private Wilmington, DE; 1995-1999
- ZK-HYK : w/o Feb00 during log lifting; Fuselage stored at Palmerston North Internat+

61-644
ch-3e
69-5800 : USAF; conv HH-3E; 102nd RQS (ARRS) w/o 13jun78 New York Air National Guard

70-1305
mh-60g
88-26108 : USAF, conv HH-60G; 1998 102nd RQS; 2004 101 RQS, 2011 still

70-1307
hh-60g
88-26110 : USAF; 102nd RQS w/o 30oct91 New York Air National Guard

70-1308
hh-60g
88-26111 : 1998 102nd RQS; 2004 101 RQS, 2012 still

70-1310
hh-60g
88-26112 : USAF; 2003 102nd RQS; 2004 101 RQS; 2014 still

70-1315
hh-60g
88-26113 : USAF; 1998 102nd RQS; 2004 101 RQS, 2012 still

70-1316
uh-60a
88-26114 : USAF, conv to HH-60G; 2002 102nd RQS, New York Air National Guard

88-26114 : US Army; 20apr90 pictured (pic1) on a fuel stop at the US Naval Base AUTEC+