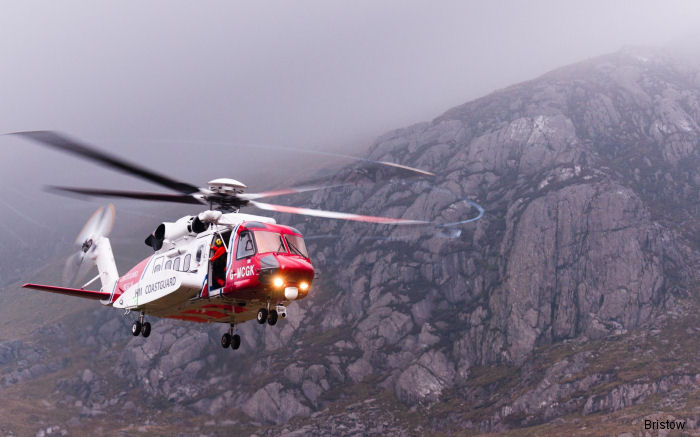 Building for 2015
Bristow
SAR contract began. SAR service commenced from 1 Jul 2015 with S-92, following closure of the service by the RAF
22 Squadron
C Flt Sea Kings from
RAF Valley
.

UK SAR base at Caernarfon went live July 1st, 2015 with S-92 G-MCGJ and G-MCGK
News of Caernarfon sector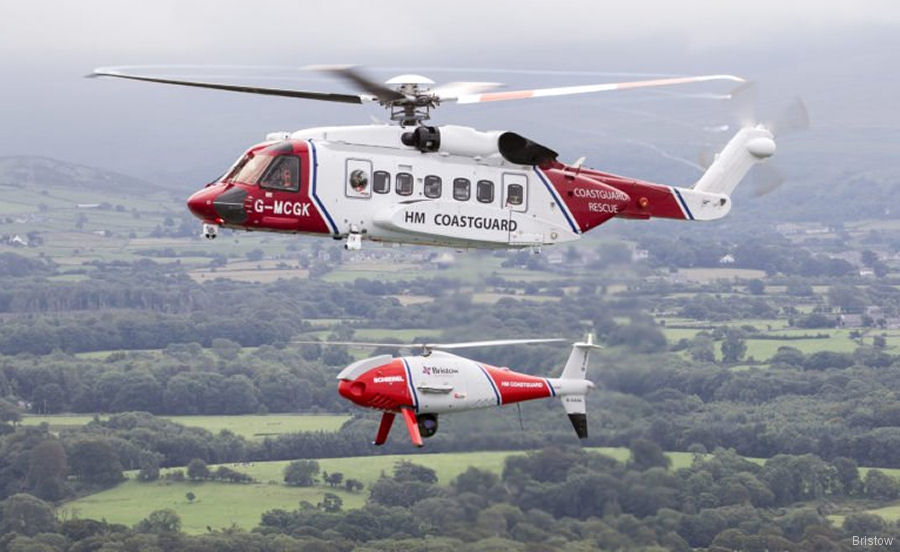 HM Coastguard First Drone SAR Missions, 31-Jul-20 :

#drones Bristow is operating two Schiebel Camcopter S-100 drones on behalf the HM Coastguard from Caernarfon base in Wales following a 3-month operational trial that began in March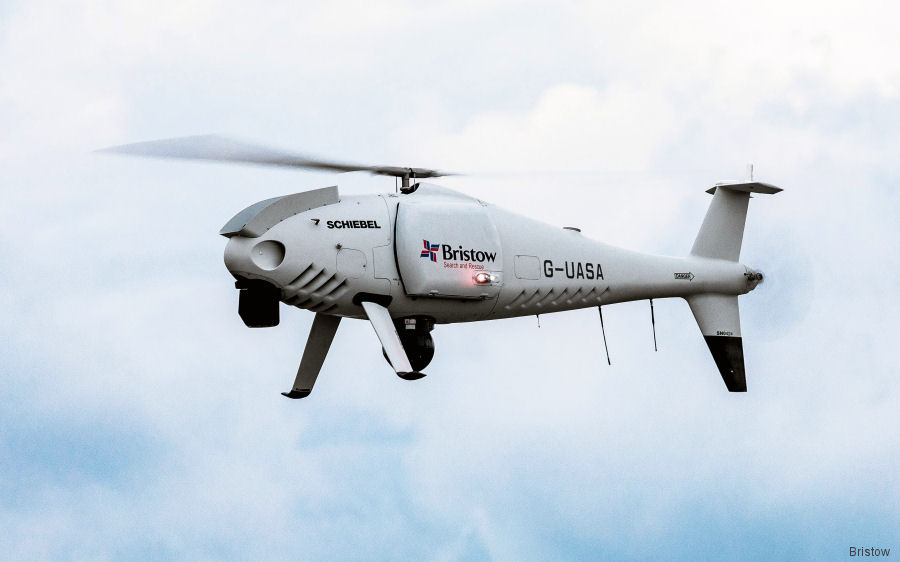 Bristow Testing SAR Drone at Caernarfon, 02-Mar-20 : #drones Bristow, provider of helicopter search and rescue (SAR) services in the UK on behalf the HM Coastguard, is carrying out UK's first unmanned SAR aircraft trial by operating the Schiebel Camcopter S-100 drone from Caernarfon Airport in Wales to fully evaluate its capabilities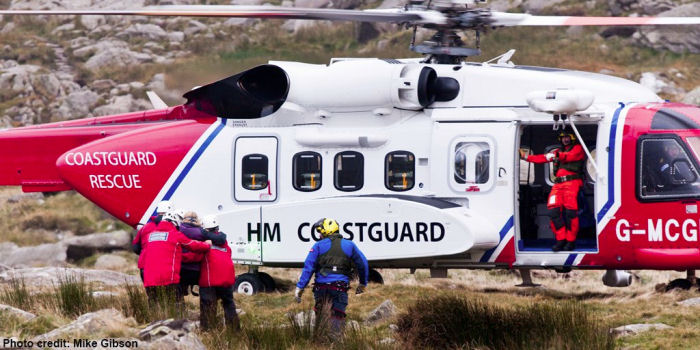 Bristow Caernarfon SAR One-year Anniversary, 01-Jul-16 : Caernarfon Search and Rescue Coastguard helicopter base in North Wales celebrates one year anniversary having flown more than 500 mission hours and rescued or assisted more than 200 people.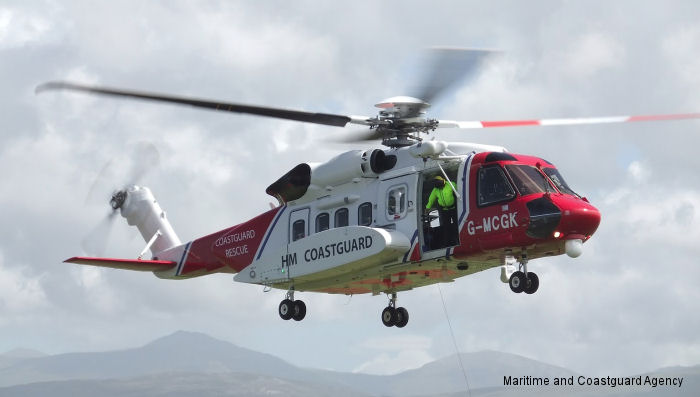 UK Coastguard Caernarfon Reaches 100 Rescues, 03-Sep-15 : UK Coastguard Caernarfon base, the third Bristow civilian search and rescue base to go live, has completed 100 taskings in just two months with their two Sikorsky S-92 helicopters.