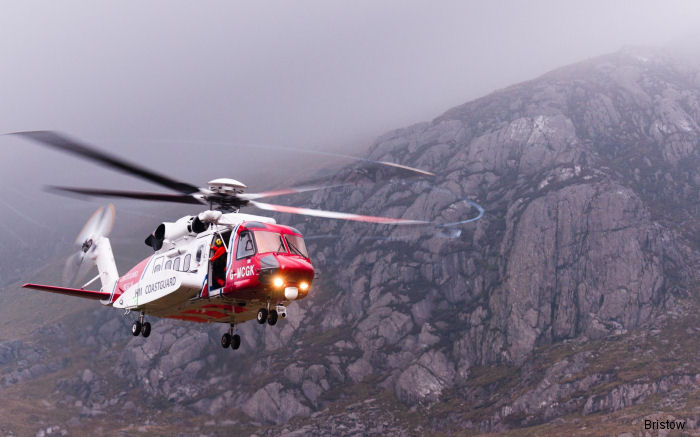 Building for 2015
Bristow
SAR contract began. SAR service commenced from 1 Jul 2015 with S-92, following closure of the service by the RAF
22 Squadron
C Flt Sea Kings from
RAF Valley
.

UK SAR base at Caernarfon went live July 1st, 2015 with S-92 G-MCGJ and G-MCGK
News of Caernarfon sector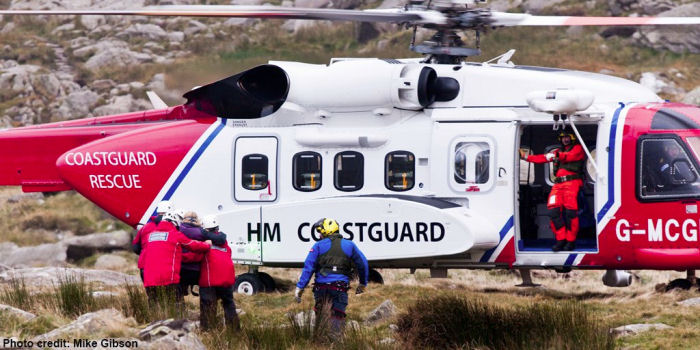 Bristow Caernarfon SAR One-year Anniversary, 01-Jul-16 : Caernarfon Search and Rescue Coastguard helicopter base in North Wales celebrates one year anniversary having flown more than 500 mission hours and rescued or assisted more than 200 people.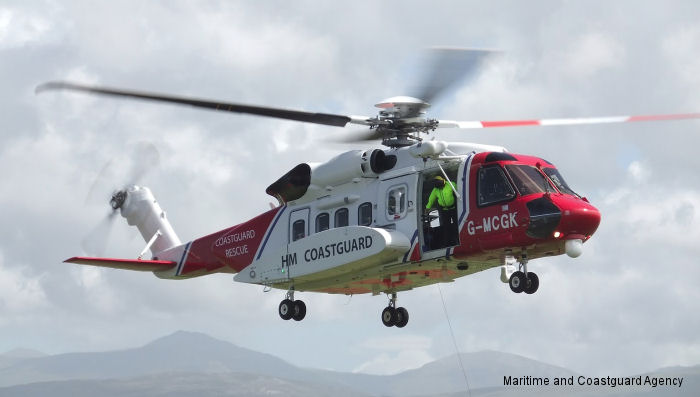 UK Coastguard Caernarfon Reaches 100 Rescues, 03-Sep-15 : UK Coastguard Caernarfon base, the third Bristow civilian search and rescue base to go live, has completed 100 taskings in just two months with their two Sikorsky S-92 helicopters.
Years
Models
2015/
S-92




Caernarfon sector List of helicopters

Help Us
C/N
Version
Built
In this Org
In other Org
92-0225
s-92a
2013
G-MCGG : at Caernarfon

- N225WK : Aircraft MSN 920225 Trust at Wilmington, DE Mar/Oct 1994
G-MCGG : Bristow from Oct14

92-0234
s-92a
2014
G-MCGH : at Caernarfon, N Wales

N234TR : Sikorsky
G-MCGH : Bristow from Dec14

92-0248
s-92a
2014
G-MCGJ : at Caernarfon Aairport, Wales, UK. Arrived to home base for HMCG SAR cont+
: Jul15 based at Caernarfon
: at Caernarfon, VIP for the Duke and Duchess of Cambridge visiting North W+
: 16dec19 asg Caernarfon pictured (pic4) with the Hillhead Coastguard Rescue+

N248N : Sikorsky from Jul14; 27feb15 pictured (pic1) departing Coatesville facilit+
G-MCGJ : Bristow, for Coast Guard; pictured (pic2) (pic3) at Heli-Expo 2015, Orlan+

92-0251
s-92a
2014
G-MCGK : now based Caernarfon, North Wales

N251Z : Sikorsky Mar14; Aircraft MSN 920251 Trust at Wilmington, DE Aug14
G-MCGK : Bristow from May15, for Coast Guard