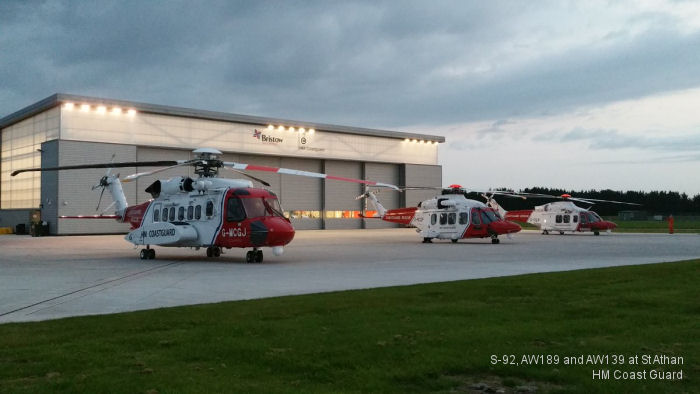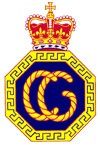 His Majestys Coastguard (HMCG) was founded in Jan 1822 with the purpose of protecting revenue against smugglers. By 1923, the emphasis had changed to protecting life, shipping and the environment around Britains 17000 km of coastline and within the UK Search and Rescue Region (UKSRR). Since 1998, HMCG has been part of the UK Maritime and Coastguard Agency.
In conjunction with this,
Trinity House and the
Northern Lighthouse Board operate automated and a few manned lighthouses and lightships, whilst the Admiraltys Hydrographic Office provides maritime charts. The Royal National Lifeboat Institution (RNLI) provides a volunteer lifeboat service and other organisations can commit assets for rescue as and when required. HMCG provides controllers at a number of Rescue Coordination Centres (RCC), which also deal with onshore rescue. HMCG through the Maritime RCCs, is the competent authority for tasking the Search and Rescue helicopter service provided through UK Department for Transport funding. The aircraft were provided through a mixture of Royal Air Force, Royal Navy and from 1980 when minimum response times were established, civilian contractor units. Since 2017 UK SAR Service helicopters are provided by contractors. Each are assigned a sector of the UKSRR as their primary area of operations.

RAF and Royal Navy Search and Rescue helicopters can be found under their respective organisations. Helicopters operated by civilian units on behalf of HMCG are listed here, with a note identifying the contractor organisation which owns and maintains them.

After a commercial competition awarded the replacement SAR service to
Soteria
- a consortium of CHC, Thales UK and the Royal Bank of Scotland, the Department for Transport abandoned the arrangement in Feb 2011 and has re-opened the bidding for contracts, partly as a result of pressure from the UK Treasury which has resulted in a decision to retire the Sea King SAR helicopters. There are several consortia bidding and the announcement of winner(s) was made in 2013. Not all existing SAR bases will remain open.

Following the cancellation of the first commercial contracting exercise for the whole of UKSRR, the Department for Transport announced in Feb 2012 that Bristow had won an interim GAP SAR contract and on 26 Mar 2013 that
Bristow
had been awarded a 10 year contract for the whole of the UKSRR from 1 Apr 2015 until 31 Mar 2026. Non-military SAR services had been provided to the DfT by
CHC
from 2007.
Bristow intends to achieve this using a mix of S-92 and AW189 helicopters, operating 2 airframes from each of 10 bases, with 2 airframes in reserve. There are 4 new SAR facilities at existing airfields (Humberside, Newquay, St.Athan and Caernarfon), 3 additions to existing facilities at SAR bases (Inverness, Manston and Prestwick) and operations will continue from 3 existing SAR facilities (Lee-on-Solent, Stornoway and Sumburgh). SAR operations will cease from Boulmer, Chivenor, Culdrose, Leconfield, Valley and Wattisham. This achieves a DfT objective of decoupling the provision of civilian SAR services from military bases - an ominous sign, giving the UK MoD and Treasury fewer reasons to keep bases open.
This still has not insulated the contract from commercial closures - Manston closed in May 2014, forcing a contract change which saw Bristow preparing a new operations base at Lydd, some 28nm SW of Manston. Note: The map above right, was prepared before the closure announcement.
Bristows approach is to provide some of its own staff and transfer in some crews and engineers from the military units previously providing the service, allowing the MoD to achieve further manpower reductions and cost savings. It also enables the UK military
Sea King
fleet to be retired, saving escalating maintenance costs and giving a clear view of future SAR provision.
Building, training and other preparations have been underway for some time and main contract services will begin transition in a phased manner from 1 Apr 2015, cutting over entirely from 1 Jan 2016. Finally, services under the GAP contract will transition in during 2017.

From around 2015, UK oil and gas companies in the Central North Sea have funded an additional SAR service from Aberdeen, dedicated to offshore rescue. A five year contract was awarded to
Bond Helicopters
to operate the service.

On 28 Sep 2020, the Maritime and Coastguard Agency announced a nine month extension to Bristows SAR contract, to 31 Dec 2026 in order for MCA to prepare and conclude the competition for the follow-on UK SAR2G commercial arrangements.
On 21 Jul 2022, the SAR2G contract was signed with Bristow Helicopters, which extended the current arrangements to include 2 new seasonal SAR bases at Fort William and Carlisle plus the use of the
Schiebel S-100
UAV by Dec 2026. The new contract will run until 2036.

Model Types