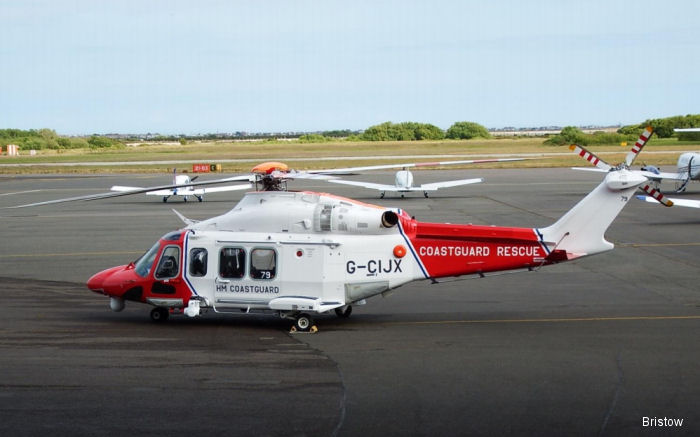 The AW139 is provided under contract by
CHC Scotia
to the MCA South Coast stations. They became operational on 1 July 2008.

From 2015 operated by
Bristow
until the introduction of the AW189
---
Seen it out on operation training with the Newhaven RNLI (Royal National Lifeboat Institution) on 27 Apr 2014 you can hear it for some way off. as it come in toward it destination over the sea. it look so nice to see working with the RNLI a very good mix.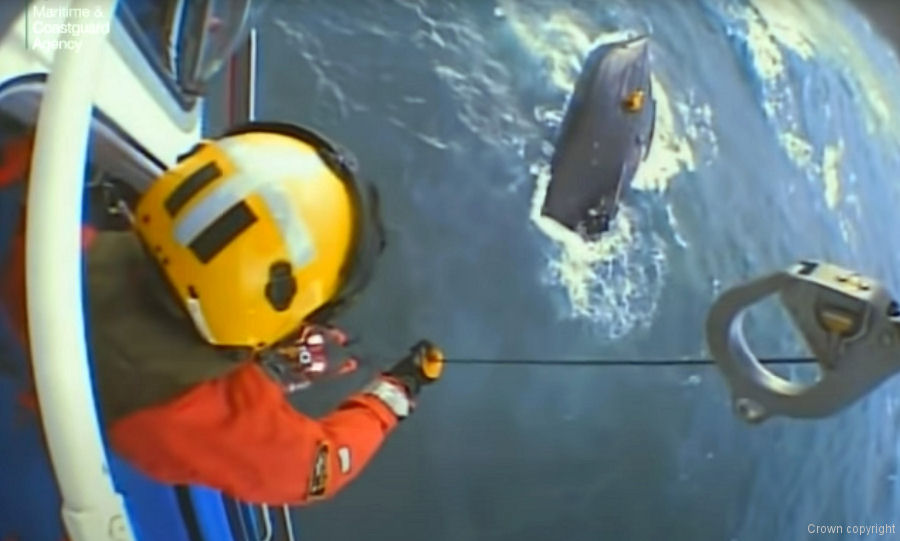 Coastguard Lydd Base Passes 1,000 Rescues, 03-Aug-20 : #rescues The HM Coastguard Search and Rescue (SAR) base at Lydd, Kent completed their 1,000th tasking since beginning lifesaving operations in 2015. Operated by Bristow, started with AW139 until the introduction of the AW189. Lydd helicopters responds to around 16 incidents per month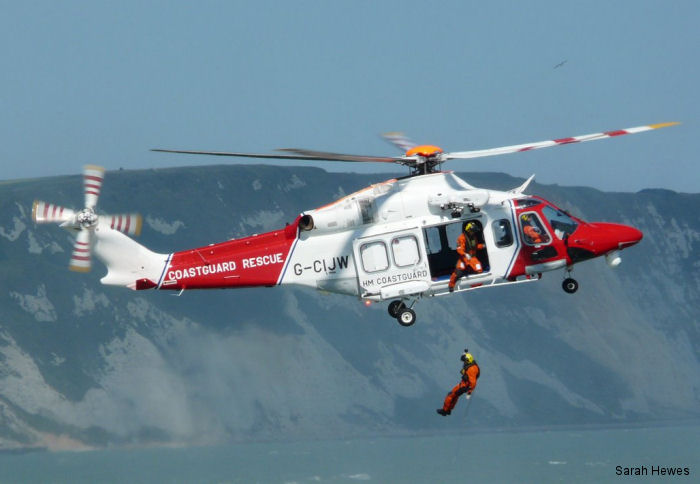 Bristow First Anniversary of SAR in Lydd, 16-Aug-16 : Bristow search and rescue (SAR) AW139 operations on behalf of the Maritime and Coastguard Agency from the base at London Ashford Airport responded to over 180 taskings during their first year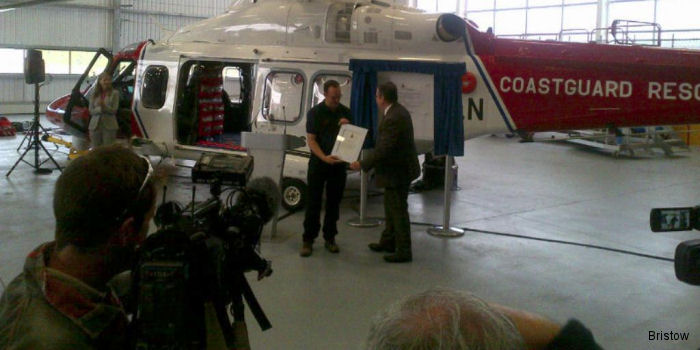 UKSAR St Athan Service Launch Ceremony, 15-Oct-15 : The launch of the St Athan civilian UK search and rescue (SAR) helicopter service was marked with a ceremony held at the new SAR base at St Athan airfield.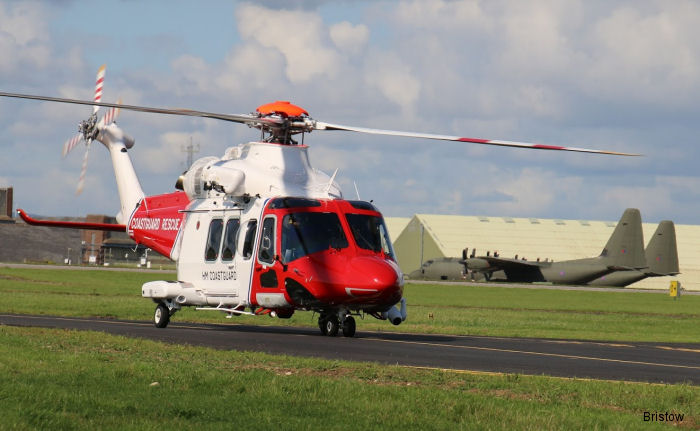 Bristow St Athan Conducted First SAR Sortie, 05-Oct-15 : An AW139 SAR helicopter based at St Athan in Wales carried out the first operational mission. Bristow Helicopters commenced SAR helicopter operations on behalf of HM Coastguard October 4.