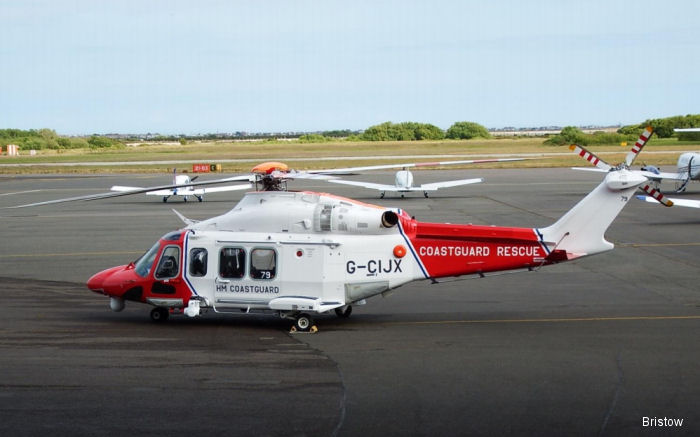 The AW139 was provide under contract by
CHC Scotia
to the MCA South Coast stations. They became operational on 1 July 2008.

Between 2015 and 2018 were operated by
Bristow
until the introduction of the AW189.
AW139 will be used again under the
UKSAR2G
contract from 2023
---
Seen it out on operation training with the Newhaven RNLI (Royal National Lifeboat Institution) on 27 Apr 2014 you can hear it for some way off. as it come in toward it destination over the sea. it look so nice to see working with the RNLI a very good mix.

More News ...


Deployments