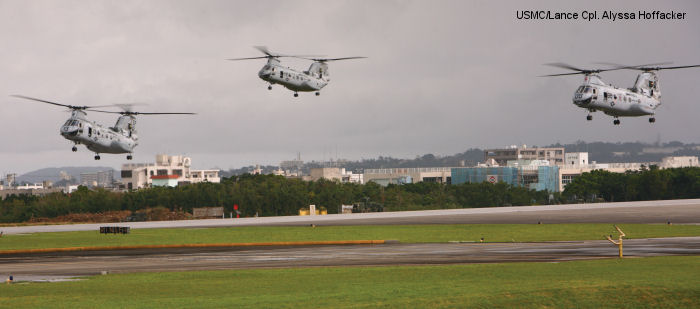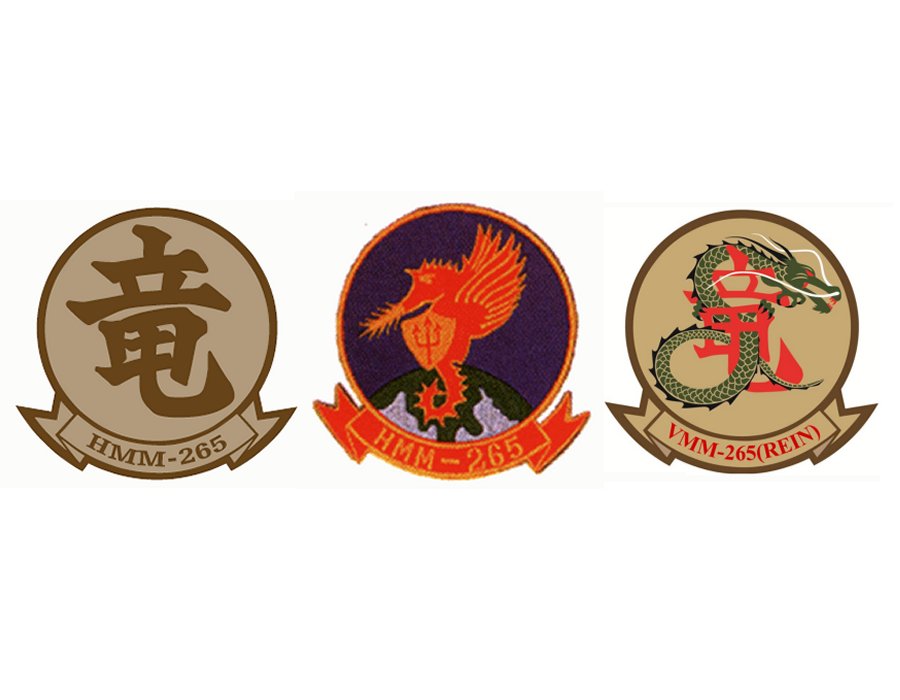 Dragons
, tail code
EP
were the first Marine Corps operational helicopter squadron to accept and employ the "Phrog" CH-46.
1962 - 1970 as HMM-265
1977 - Reactivated
2012 - Transitioned to the Osprey and redesignated
VMM-265
Deployed to
Marble Mountain
, South Vietnam with 24 CH-46A in Jun 1966, joining
HMM-164
.

News of Marine Medium Helicopter Squadron 265
HMM-265 redesignated, awaits Ospreys, 07-Sep-12 : OKINAWA, Japan - by Lance Cpl. Nicholas Ranum, III Marine Expeditionary Force, Marine Corps Installations Pacific - Marine Medium Helicopter Squadron 265 held a redesignation ceremony here Sept. 7.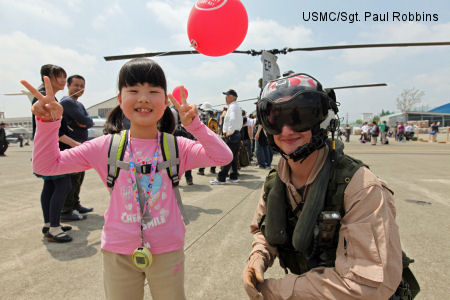 HMM 265 Dragons return to Atsugi, one year after Operation Tomodachi, 28-Apr-12 : ATSUGI NAVAL AIR FACILITY, Japan by Sgt. Paul Robbins - One year after rendering assistance to Japanese tsunami victims during Operation Tomadachi from a base of operations in Atsugi, the Dragons of Marine Medium Helicopter Squadron 265 (Reinforced) returned for an encore.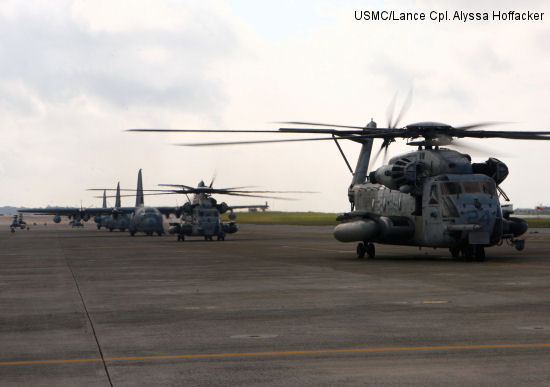 HMM-265 provides support to boots on ground, 15-Feb-12 : MARINE CORPS AIR STATION FUTENMA, Japan by Lance Cpl. Alyssa Hoffacker - More than 10 aircraft with Marine Medium Helicopter Squadron 265 filled the skies simultaneously as they took off from Marine Corps Air Station Futenma Feb. 15.