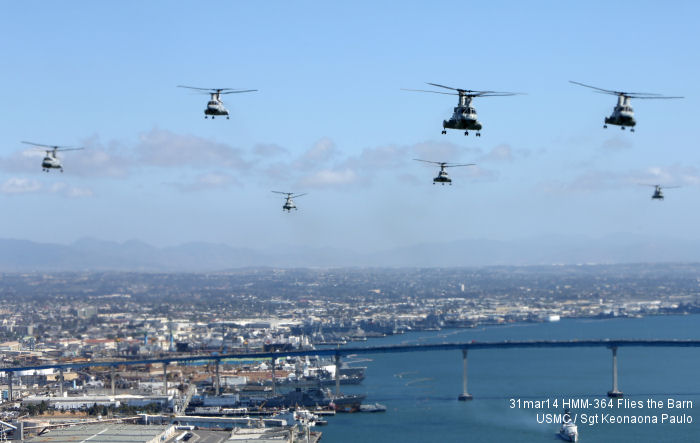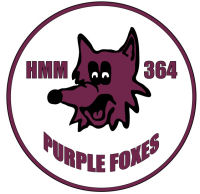 Purple Foxes
, tail code
PF
1961 Sep/Nov : Marine Light Helicopter Squadron 364 (HML-364)
1961Nov - 1971 : HMM-364
1984 - : HMM-364
On August 2014 they made the last time an operational CH-46 squadron deployed outside of the United States during POA 2014 in Chile.
October 2014 redesignated
VMM-364
. HMM-364 was the last Marine medium helicopter fleet squadron to make the transition to the Osprey.
HML-364 & HMM-364 used YK tail code until ~1971, when they switched to PF.

Deployed to South Vietnam with 32 CH-46D on 29 Nov 1967.

News of Marine Medium Helicopter Squadron 364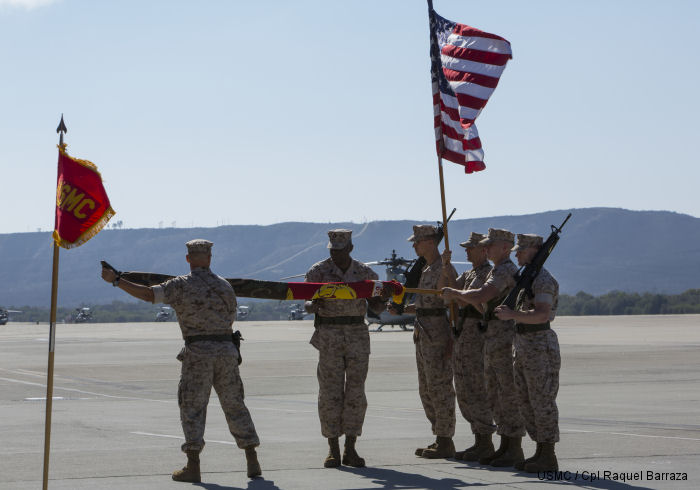 HMM-364 has redesignation ceremony, 10-Oct-14 : MARINE CORPS AIR STATION CAMP PENDLETON, CA by Cpl Raquel Barraza - Marine Medium Helicopter Squadron (HMM) 364 "Purple Foxes" held a change of command and redesignation ceremony aboard Marine Corps Air Station Camp Pendleton, Calif., Oct. 9.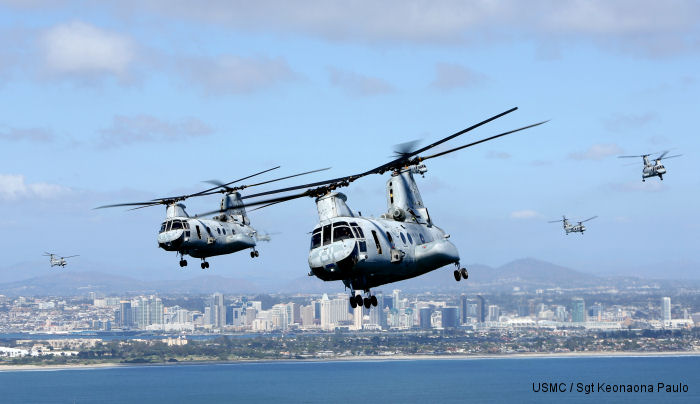 CH-46E Sea Knight final air show flight, 01-Oct-14 :

MARINE CORPS AIR STATION MIRAMAR, CA by Cpl. Owen Kimbrel - For decades, the CH-46E Sea Knight has served our country with honor, reliability and time tested dependability.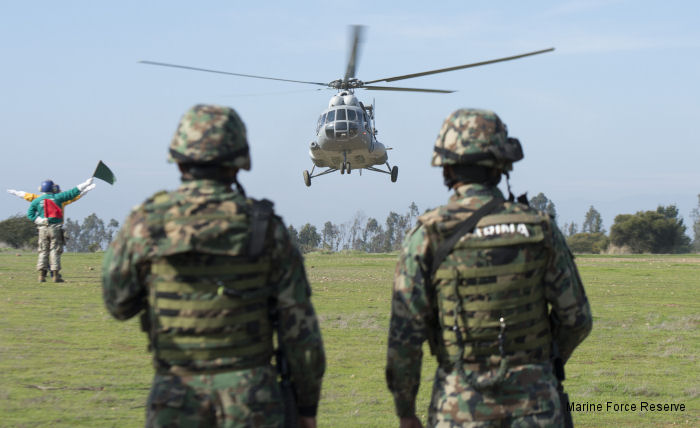 HMM-364 in Partnership of the Americas 2014, 17-Aug-14 :

FUERTE AGUAYO, Chile by 1st Lt Michael Hopkins - As a part of Partnership of the Americas 2014, service members from different nations spent the day getting familiarized with partner nation helicopters in order to increase proficiency in joint humanitarian assistance/disaster relief operations here, August 15, 2014.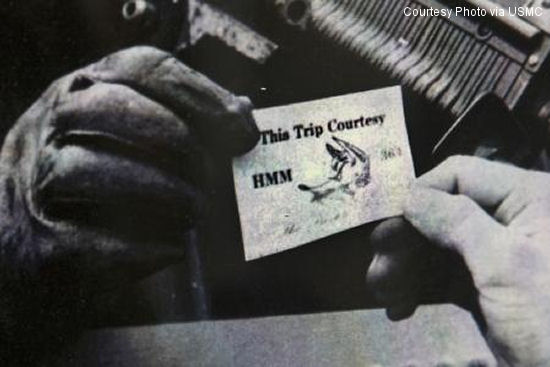 Phrogs retire as Corps transitions to Osprey, 03-May-13 : USS PELELIU, At Sea by Gunnery Sgt. Jennifer Antoine - The Marine Corps has a long and storied history with the bird they affectionately call the "Phrog." More than four decades have passed since the CH-46A Sea Knight entered the Corps' arsenal, and now, 49 years later, the birds will be resting their wings as their last flights come to an end as the Corps transitions to the MV-22 Osprey.