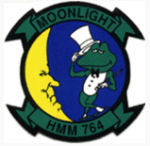 Moonlight
, tail code
ML
, United States Marine Corps Reserve
1958 - Marine Helicopter Transport Squadron 764 (HMR-764)
1962 - HMM-764
Last West Coast Reserve unit to fly the CH-46. On January 2013 they were redesignated
VMM-764
and relocated to MCAS Miramar, California. As of 2013,
HMM-774
at Norfork is still flying the CH-46.
---
1981-1983, I was a Crew Chief with HMM 764 at MCAS Tustin. Richard Unwin

1988-1993, I was assigned to MAG-46 HMM-764 located at MCAS El Toro, not MCAS Tustin. I know the unit was also at MCAS El Toro when I was stationed with VMGR-352 in 1986. I believe the unit moved from MCAS El Toro to Edwards AFB when MCAS El Toro closed. SSgt Robert Scott USMC (Ret)

News of Marine Medium Helicopter Squadron 764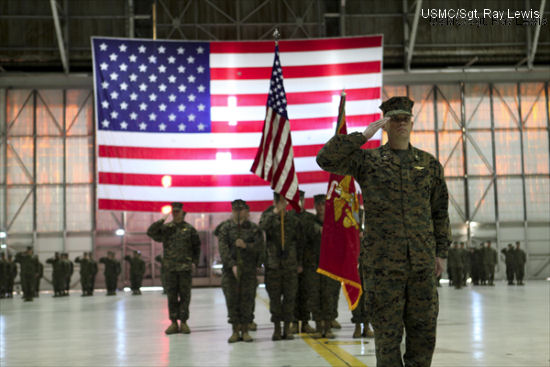 USMC Reserves moves to the MV-22 Osprey, 16-Jan-13 : EDWARDS AIR FORCE BASE, Calif. by By Sgt. Ray Lewis - Marine Forces Reserve has never had a V-22 Osprey squadron—until now. Marine Medium Helicopter Squadron 764 (HMM-764) transitioned into the Reserve's first Marine Medium Tiltrotor Squadron (VMM-764) during a three-part ceremony here Jan 12, 2013.