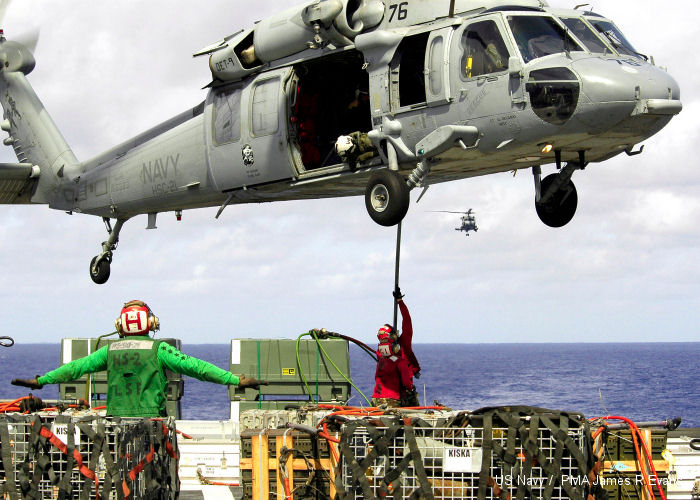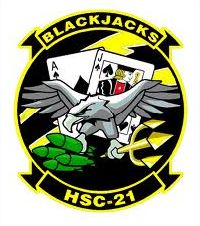 Blackjacks
, tail code
VR
, redesignated from
HC-11
after the introduction of the MH-60S
News of Helicopter Sea Combat Squadron Two One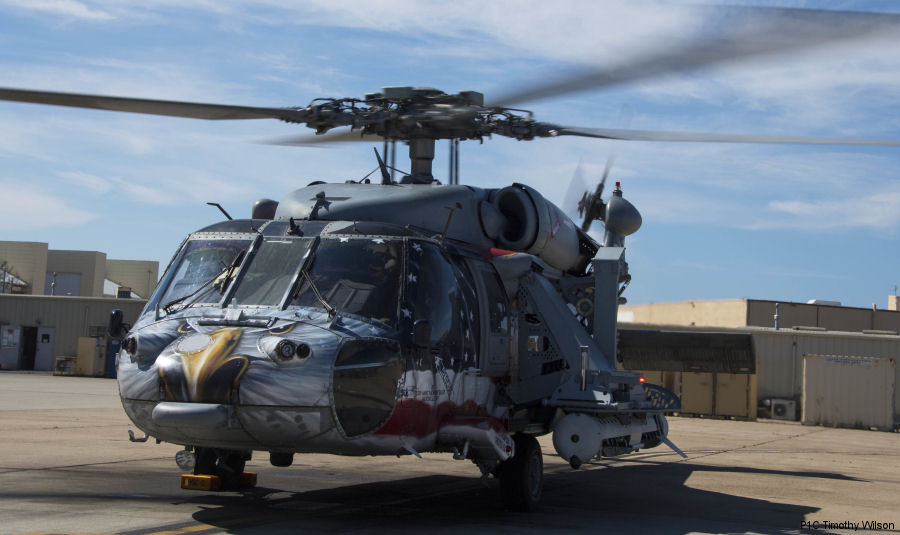 Seahawk Mine Warfighting for Trident Warrior, 25-Jul-20 : #mines US Navy Helicopter Sea Combat Squadron HSC-21 conducted Mine Countermeasure Exercise (MCMEX) with Naval Surface and Mine Warfighting Development Center (SMWDC) during Trident Warrior exercise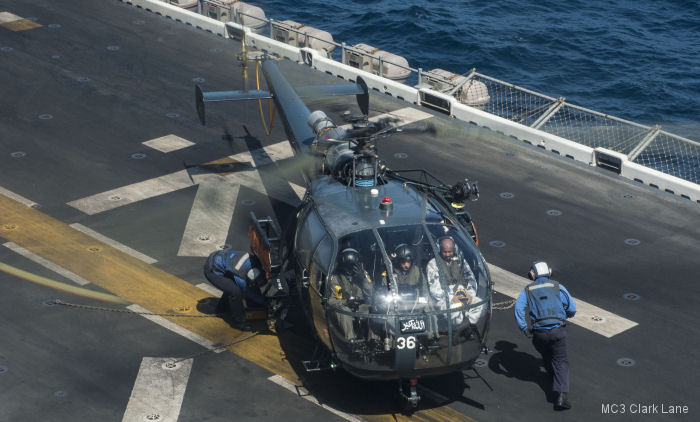 Pakistan Navy Alouette III on USS Makin Island, 20-Jan-17 : An ill sailor from PNS Tariq, on patrol in the Gulf of Aden, was evacuated to the USNS Amelia Earhart (T-AKE 6) and then flown to the USS Makin Island (LHA-8) for medical treatment.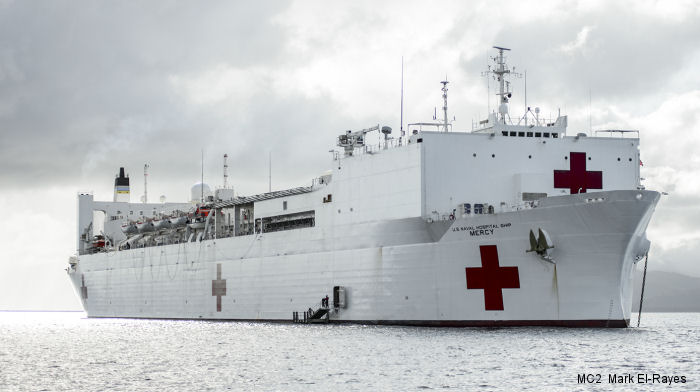 USNS Mercy in Pacific Partnership 2015, 11-Jul-15 : Pacific Partnership is in its tenth iteration and is the largest annual multilateral humanitarian assistance and disaster relief preparedness mission conducted in the Indo-Asia-Pacific region.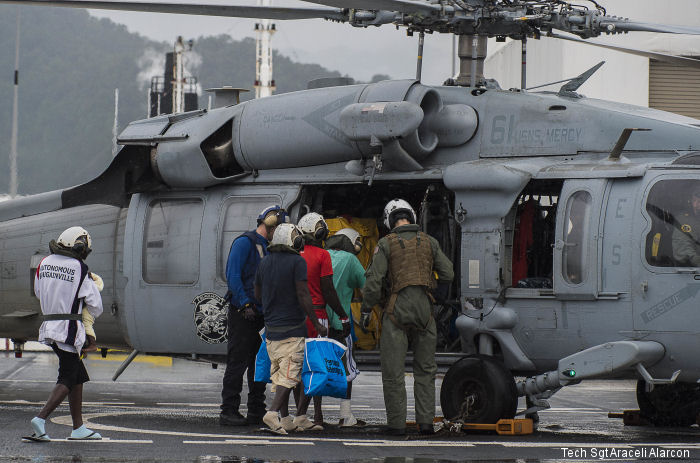 Hospital Ship USNS Mercy in Papua New Guinea, 08-Jul-15 : The hospital ship USNS Mercy (T-AH 19) is currently in Papua New Guinea for its second mission port of Pacific Partnership 2015 with a Helicopter Sea Combat Squadron HSC-21 detachment.