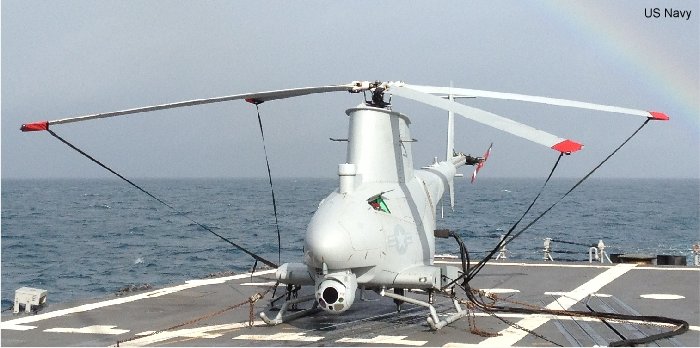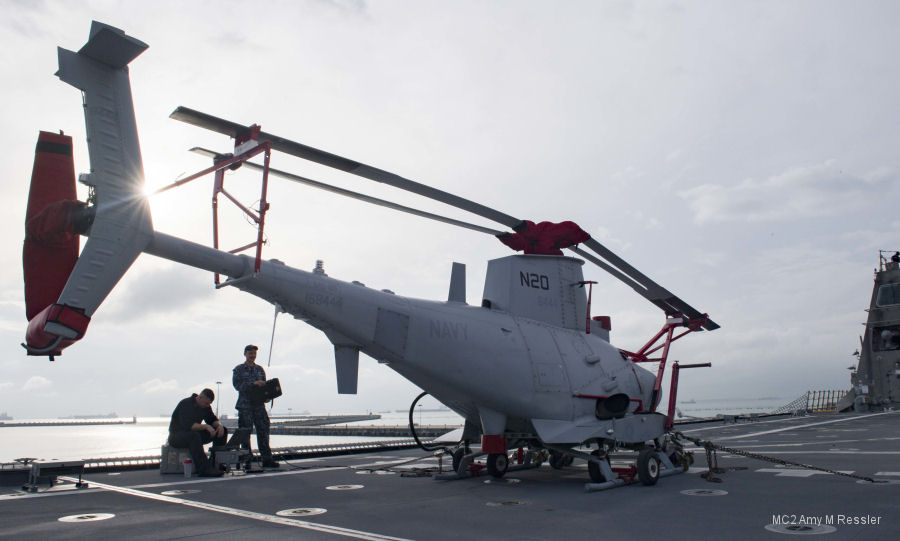 HSC-23 Makes History with MQ-8B Drones, 15-Aug-17 : US Navy's HSC-23 trained handed off two autonomous, radar-equipped MQ-8B Fire Scout helicopters between multiple ground stations, a program first.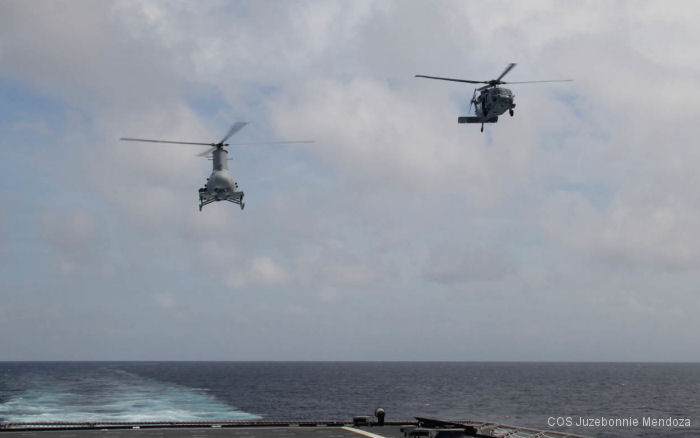 HSC-23 Detachment on USS Coronado, 03-Feb-17 : US Navy Helicopter Sea Combat Squadron (HSC) 23's MH-60S Seahawk and MQ-8B Fire Scout drone embarked on USS Coronado (LCS-4) Littoral combat ship on deployment with the 7th Fleet in Singapore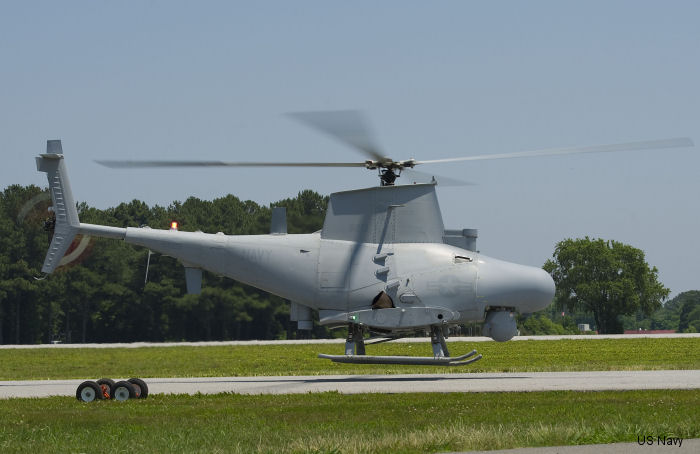 New advanced radar for the MQ-8B Fire Scout, 17-Jun-14 : SAN DIEGO, CA – Northrop Grumman Corporation and the U.S. Navy demonstrated a new multimode maritime surveillance radar on the MQ-8B Fire Scout unmanned helicopter that will drastically enhance long-range imaging and search capabilities for Navy commanders.
MQ-8B and MH-60R tested on Littoral Combat Ship, 11-Jun-14 :

SAN DIEGO – Northrop Grumman Corporation and the U.S. Navy successfully flew the unmanned MQ-8B Fire Scout simultaneously with the MH-60R Sea Hawk helicopter for the first time.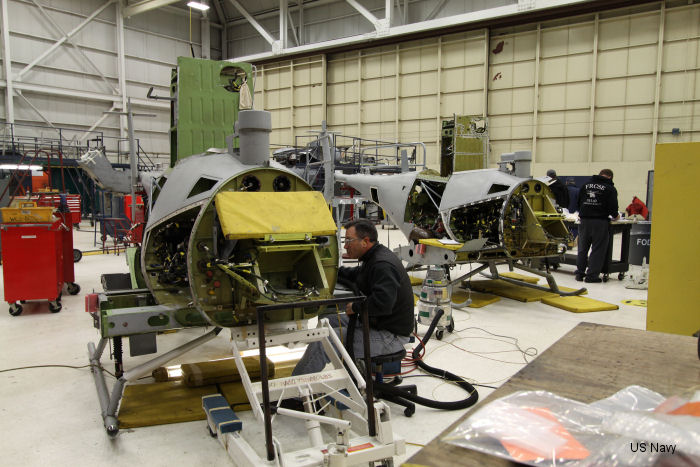 MQ-8B Fire Scout overhauling at Jacksonville Florida, 04-Apr-14 : JACKSONVILLE, Fla. - Artisans at Fleet Readiness Center Southeast (FRCSE) Detachment (DET) Mayport are diligently overhauling several MQ-8B Fire Scout Vertical Take-Off and Landing Tactical Unmanned Aerial Vehicles (VTUAV) to meet the deployment needs of the fleet.