An unmanned autonomous helicopter developed for the US Armed Forces to be used in the reconnaissance and targeting support roles. The initial version, known as
RQ-8A
, was based on the Schweizer 330 and was the winner of the US Navy VTOL-UAV competition. This aircraft soon proved to not be good enough for service. The US Army joined the program in 2006 and a new variant was introduced. Named
MQ-8B
, is based on the Schweizer 333 with a 4-blades main rotor and Raytheon avionics, has greater payload and better overall performance. Fire Scout systems were used in the development of the Bell/Northrop-Grumman
Fire-X
which led to the
MQ-8C
.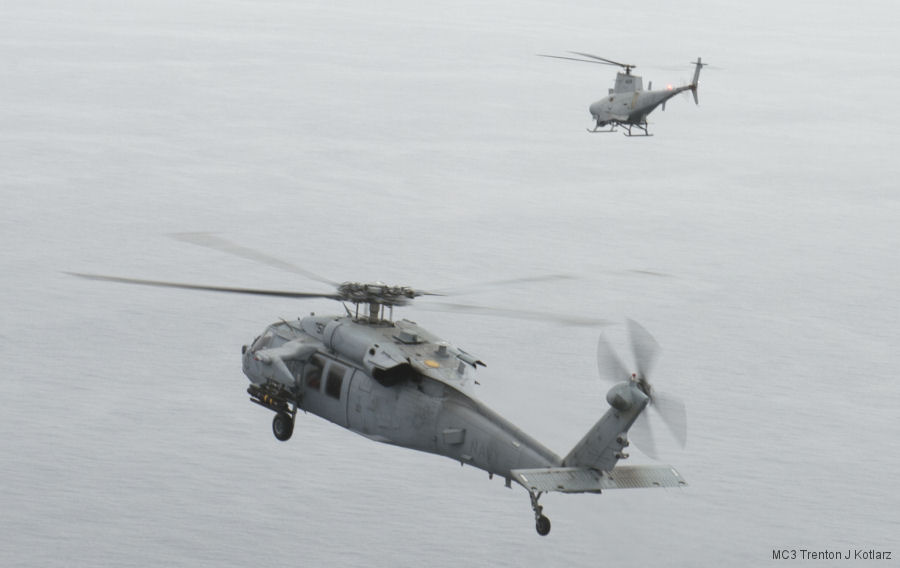 The Helicopters of the US Navy LCS Ships, 17-Jul-20 : #LCS The US Navy uses combination of MH-60S Seahawk helicopter and MQ-8B Fire Scout drones aboard the littoral combat ship (LCS) vessels. The MH-60S provides logistics, SAR and anti-surface warfare capabilities while the MQ-8B increases situational awareness and targeting support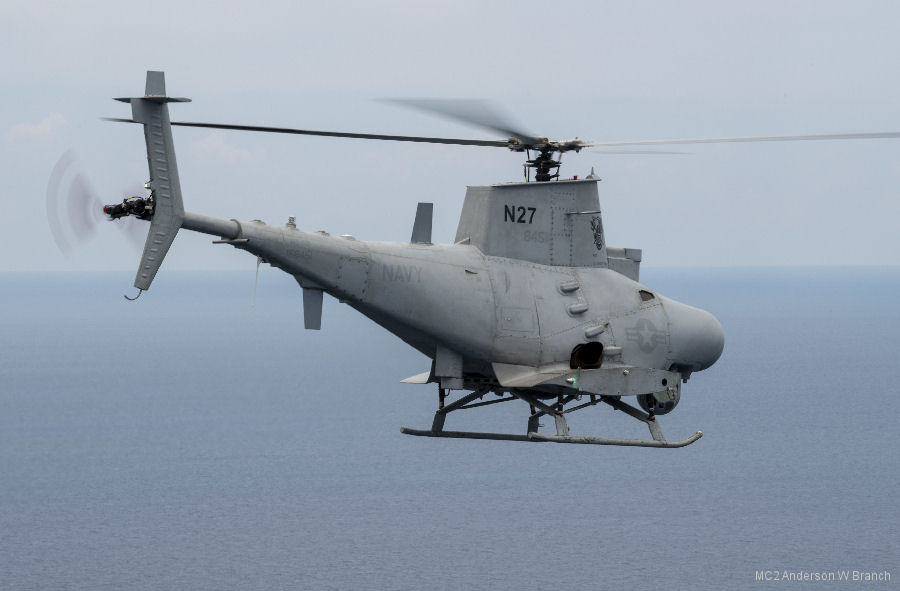 HSC-22 Prepared Deployment at MARS UAS, 19-Mar-20 : #spaceport US Navy Helicopter Sea Combat Squadron HSC-22 flew their MQ-8B Fire Scout drones and MH-60S Seahawks at the Mid-Atlantic Regional Spaceport (MARS) Unmanned Aircraft Systems (UAS) runway in Wallops Island, Virginia as part of pre-deployment training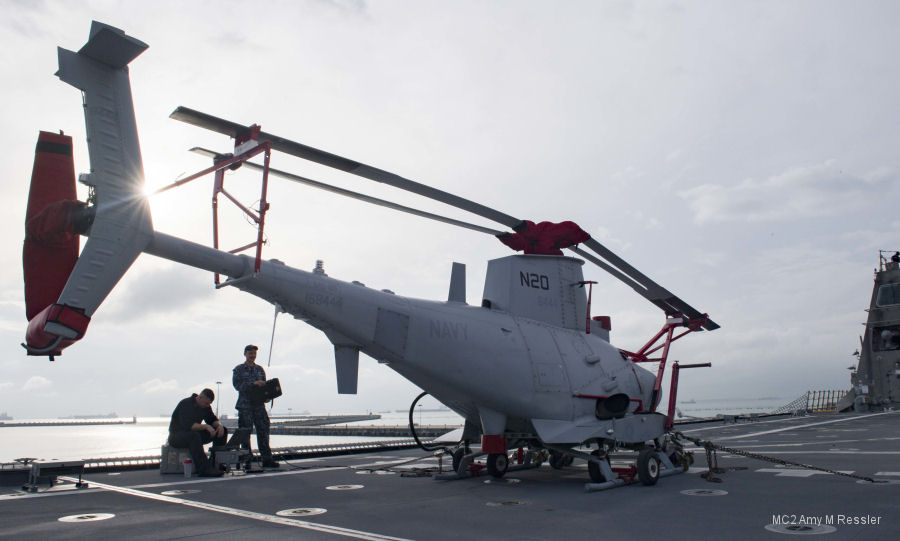 HSC-23 Makes History with MQ-8B Drones, 15-Aug-17 : US Navy's HSC-23 trained handed off two autonomous, radar-equipped MQ-8B Fire Scout helicopters between multiple ground stations, a program first.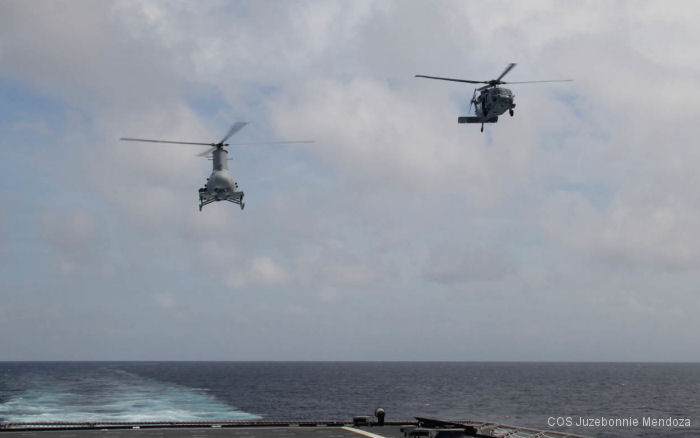 HSC-23 Detachment on USS Coronado, 03-Feb-17 : US Navy Helicopter Sea Combat Squadron (HSC) 23's MH-60S Seahawk and MQ-8B Fire Scout drone embarked on USS Coronado (LCS-4) Littoral combat ship on deployment with the 7th Fleet in Singapore
List of Operators of Northrop-Grumman MQ-8A/B Fire Scout
From
Organisation with model MQ-8A/B Fire Scout
2006






Construction Numbers on database of MQ-8A/B Fire Scout or its versions