Concern Radio-Electronic Technologies (КRET) is Russia largest instrument engineering centre for defence and civilian industries. The company develops and produces avionics for commercial and military aircraft, electronic warfare (EW), Identification Friend or Foe systems (IFF), measuring equipment for various purposes (ME), electrical connectors and cable systems, various household appliances, and medical devices. The concern includes 97 organizations, located in 28 regions of the Russian Federation. The number of employees exceeds 66,000 people. Part of the State Corporation Rostec.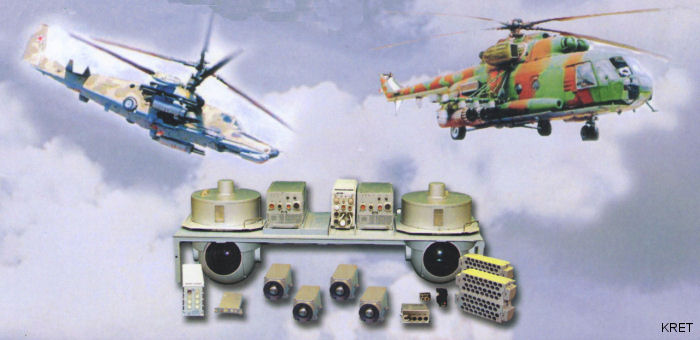 Russian Helicopter Defence System for Export, 06-Apr-16 : Russian Helicopters will equip their Mi-171Sh, Mi-17V5, Mi-26T2, Mi-28NE and Ka-52 with a defense system named President-S made them unreachable by MANPADs and air-to-air missiles.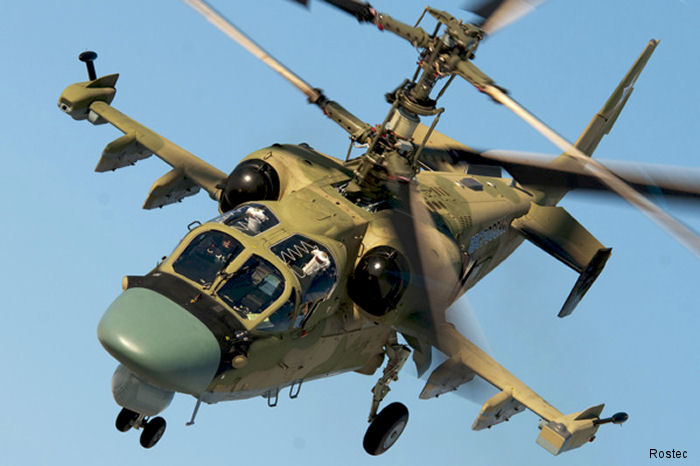 KRET Equipment at Aviadarts 2015 competition, 21-Jul-15 : More than 50 teams from Russia, Belarus, Kazakhstan, and China with 12 types of airplanes and helicopters will participate at Aviadarts-2015. Equipment developed by KRET will be used in the flights.
Russian Defense System President-S Into Production, 17-Jun-15 : KRET, part of Rostec, has begin the production of President-S on-board aircraft defense systems which provide effect counter measures to rockets with infrared and optical targeting warheads.
Years
Models
AgustaWestland AW139
Mil Mi-171A2
Mil Mi-38
Mil Mi-8MTV-1
Russian Helicopters Ansat
Russian Helicopters Ansat-GMSU
Russian Helicopters ka-52 alligator
Russian Helicopters Ka-62
Russian Helicopters Mi-26T2
Russian Helicopters VRT500