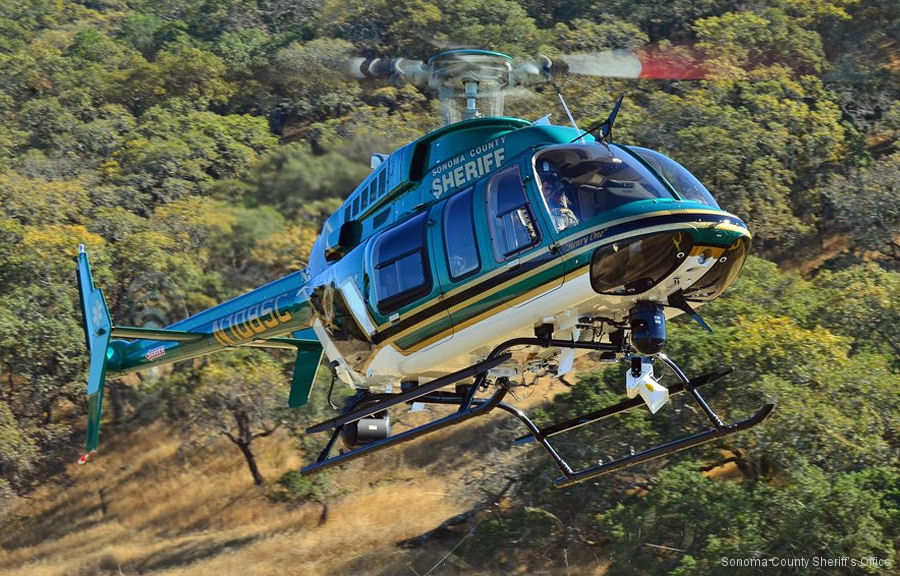 Pioneered by Sgt Ed Wilkinson who used to fly his own helicopter on patrol in the 1960s, the Sonoma County Sherrifs office started fling his own Bell 47
Angel 1
from 1972. Sgt Wilkinson died in a tragic accident in 1977.
Angel 2
, a Hughes 369 was acquired in 1977 which unfortunately was lost in a crash accident that killed both Deputy Sheriffs aboard, Brent Jameson and Bliss Magley,
In 1981 they received a MD500D,
Henry 1
, but was retired in 1982 after numerous mechanical problems .
From 1983 to 2008, the Sonoma County outsourced the helicopter service to private vendor which provided both the helicopter and the pilot, a Bell 206, then 206L and finally a 407.
In 2008, they decided to return to the owner model and acquired a Bell 407 from the Los Angeles Police Department (
LAPD
).
In June 2018 was replaced by a brand new Bell 407GXP with glass cockpit and mission equipment.
News of Sonoma County Sheriff's Office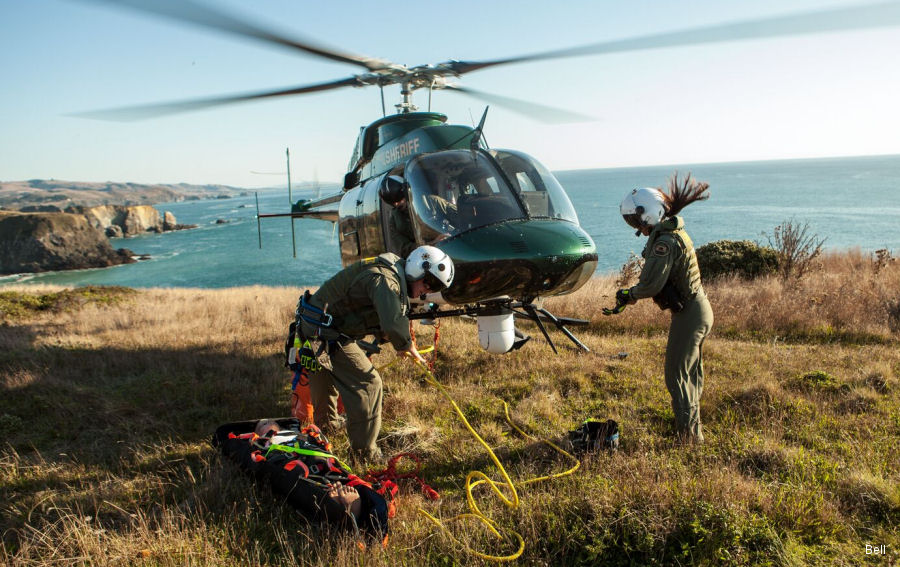 Sonoma County Sheriff's Bell 407GXP, 22-Jun-20 :

#HenryOne Let's meet the crew of Sonoma County Sheriff's Bell 407GXP helicopter, called Henry One, used daily in parapublic and rescue missions
Years
Models
Bell 407
Bell 407GXP
Hughes 369HS


Sonoma County Sheriff's Office List of helicopters

Help Us
C/N
Version
Built
In this Org
In other Org
54728
407gxp
2017
N108SC : County of Sonoma at Santa Rosa, CA from Feb18 Sonoma County Sheriff's Of+
: meet the crew

N829KB

53075
407
1996
N108SD : Sonoma County Sheriff Office (SCSO) CA May08-Jul18; pictured

C-FZKJ
- N407GH
- N108SD

76-0829S
369hs
1976
N191BB : Sonoma County Sheriff Office (SCSO), CA from Aug77; w/o 24apr81; May81 can+

- N8304F