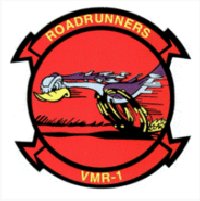 The
Roadrunners
history trace back to the formation of Station Operations and Engineering Squadron (SOES) in 1941 at Cherry Point. In 1943 was commissioned as Aircraft Engineering Squadron 46 (AES-46).
In 1997 was redesignated as Marine Transport Squadron One (VMR-1) at the time was flying C-9B Skytrain (DC-9), UC-35D Encore (Cessna Citation V) and HH-46D Sea Knight helicopters.
1974-1980 : HH-46A
1980-2006 : HH-46D
2006-2015 : HH-46E
By November 2012, VMR-1 was the
last Marine squadron
on the East Coast that flies the H-46.
On September 2014, VMR-1 became the last remaining Marine Corps squadron to fly the Sea Knight.
On 2017, VMR-1 relocated to NAS JRB Fort Worth, TX flying C-40A Clipper (Boeing 737)
---
SOES was operating HH-46A's in 1981 when I was transferred out to a line unit that year, and continued to operate them until at least 1982

News of Marine Transport Squadron 1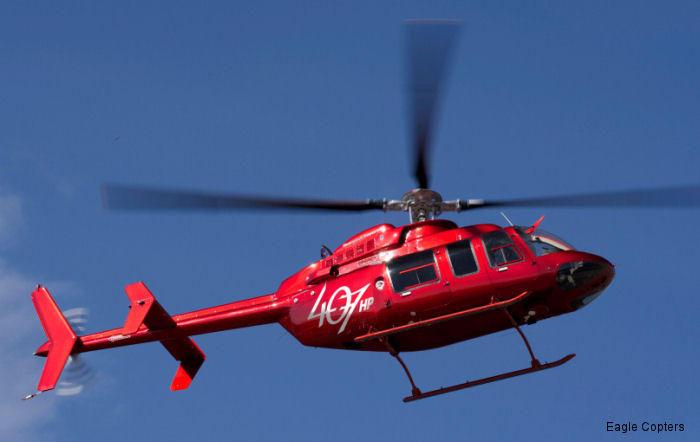 407HP Receives FAA Approval for IBF, 21-Jul-16 : Eagle Copters Ltd announced its Eagle 407HP, a Bell 407 re-engined with a Honeywell HTS900, received Federal Aviation Administration (FAA) certificate for own inlet barrier filter (IBF)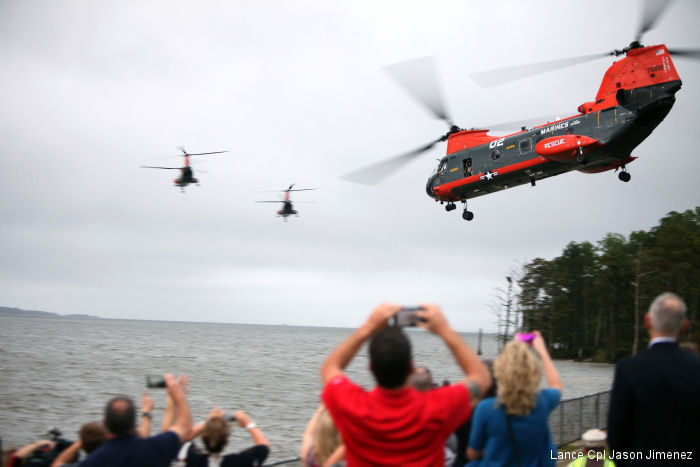 MCAS Cherry Point Conducts Final H-46 Flight, 25-Sep-15 : The three remaining HH-46E search and rescue models, commonly known as "Pedro" assigned to Marine Transport Squadron 1, the last DoD Sea Knights, will retire from service on Sept.29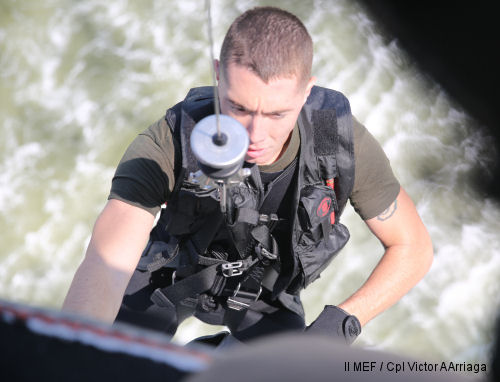 VMR-1 Casualty Evacuation Drill Over Water, 07-Aug-14 : Marine Transport Squadron 1 (VMR-1) supported a casualty evacuation drill outside of Marine Corps Air Station Cherry Point in conjunction with Coast Guard central security forces July 30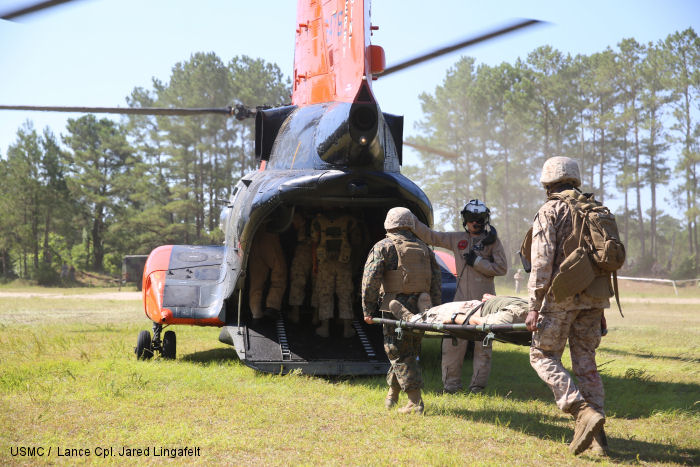 VMR-1 CH-46 conducts mass casualty drills, 24-Jun-14 : MARINE CORPS AIR STATION NEW RIVER, N.C. by Lance Cpl Jared Lingafelt - Marines and sailors with 2nd Medical Battalion conducted a mass casualty exercise as part of a semiannual battalion field exercise aboard Marine Corps Air Station New River, June 19.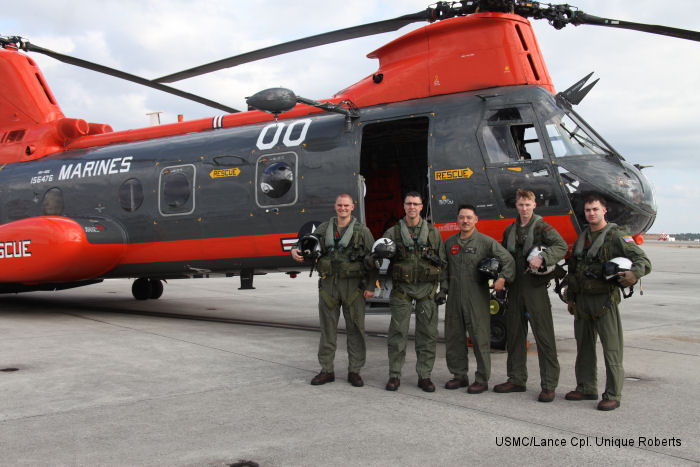 USMC VMR-1 recognized for operational excellence, 05-Dec-13 : 2nd Marine Aircraft Wing & Marine Corps Air Station Cherry Point, NC by Lance Cpl. Unique Roberts - The Marines of Marine Transport Squadron 1 earned the 2012 Chief of Naval Operations Safety Award, in addition to Search and Rescue Excellence awards including the 2012 Aviation Rescue Swimmer of the Year and the 2012 Aviation Rescue Crew of the Year.
C/N
Version
Built
In this Org
In other Org
2060
CH-46A
1964
151912 : BV-107M, c/n 2060, ff?; del USMC 24Feb65 as CH-46A 151912; asgd Boeing FR +

2098
CH-46A
1965
151948 : BV-107M, c/n 2098 ff?; del USMC 23Sep65 as CH-46A 151948; asgd Beoing FR M+

2546
CH-46F
1969
156476 : BV-107M, c/n 2546, ff?; accepted BuWepsRep, FR, Morton, PA as CH-46F 15647+
: VMR-1 /00 pictured during ceremony of last H-46 delivering by FRC East
: 28aug15 as VMR-1 /00 (CAG) in a fly The Barn over eastern North Carolina

- 156476 : preserved as a flying exhibit at the Vietnam Helicopters Museum, Concord, +

2577
CH-46F
1969
157678 : BV-107M, c/n 2577, ff?; accepted BuWepsRep, FR, Morton, PA as CH-46F 15767+
: Jun08 HH-46E Pedro type as VMR-1 /01 MCAS Cherry Point; 2010 still
: 28aug15 pictured (pic3) as VMR-1 /01 in a fly The Barn over eastern North +

2587
CH-46F
1970
157688 : BV-107M, c/n 2587; accepted BuWepsRep, FR, Morton, PA as CH-46F 157688 10A+
: 12 pictured (pic2) as HH-46E Pedro type VMR-1 /02 at NAS Cherry Point
: 28aug15 as VMR-1 /02 in a fly The Barn over eastern North Carolina

- 157688 : pictured (pic3) flown from MCAS Cherry Point to Classic Rotors Museum Ram+

2591
CH-46F
1970
157692 : BV-107M, c/n 2591, ff?; accepted BuWepsRep, FR, Morton, PA as CH-46F 15769+
: 28aug15 pictured (pic2) as VMR-1 /03 in a fly The Barn over eastern North +