Satellite and aerial maps of MCAS Cherry Point with nearby locations
Toggle Map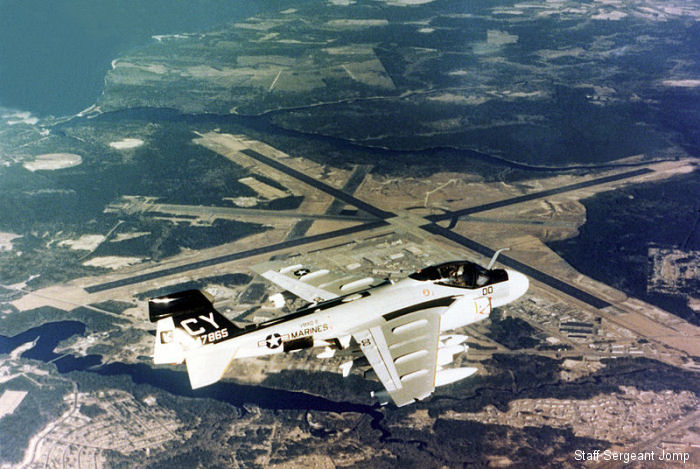 1941 to present

34° 54' 2.88'' N - 76° 52' 50.87'' W
Havelock, NC
ICAO: KNKT
IATA: NKT
FAA: NKT
Elevation: 29 feet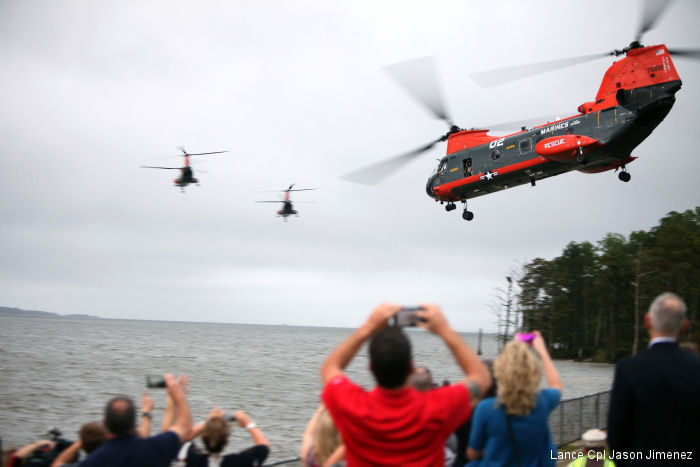 MCAS Cherry Point Conducts Final H-46 Flight, 25-Sep-15 : The three remaining HH-46E search and rescue models, commonly known as "Pedro" assigned to Marine Transport Squadron 1, the last DoD Sea Knights, will retire from service on Sept.29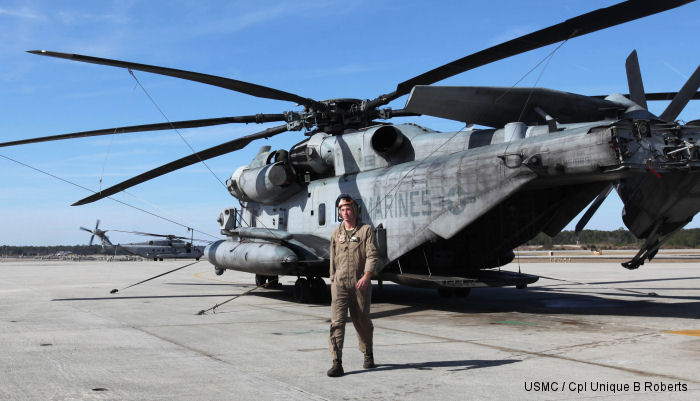 HMH-366 Marine Earns the Danny L Radish 2014, 23-Mar-15 : A Marine with Marine Heavy Helicopter Squadron 366 (HMH-366) was awarded the Enlisted Aircrewman of the Year Award for 2014 for the most outstanding contribution by a Marine enlisted aircrewman.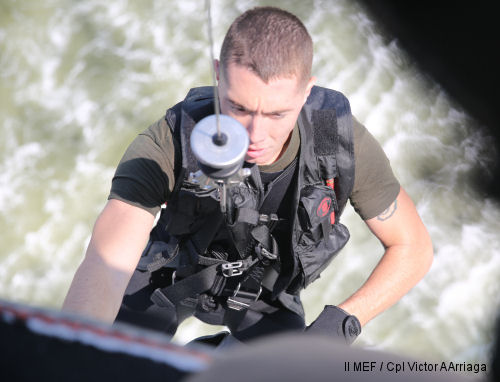 VMR-1 Casualty Evacuation Drill Over Water, 07-Aug-14 : Marine Transport Squadron 1 (VMR-1) supported a casualty evacuation drill outside of Marine Corps Air Station Cherry Point in conjunction with Coast Guard central security forces July 30
HMX-1 V-22 aerial refuels during trans-Atlantic flight, 02-Jun-14 : MARINE CORPS AIR STATION CHERRY POINT, NC by Cpl S.T. Stewart - Three KC-130J Super Hercules from Marine Aerial Refueler Transport Squadron 252 left Cherry Point May 27 for a week-long deployment in support of Marine Helicopter Squadron 1 as the helicopter squadron completed its first trans-Atlantic flight in the squadron's MV-22B Ospreys.
By Date
|
By Serial