1973 : Hughes Model 77 (YAH-64)
wins US Army
AAH
(Advanced Attack Helicopter) competition

September 30, 1975:
The YAH-64 has it first flight

1976 :
Hughes received the AH-64A full-scale development contract.

August 1981 :
AH-64A development completed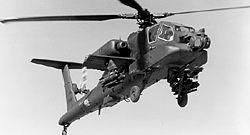 1983
Hughes licenses the Model 300 product line to the
Schweizer Aircraft Corp

January 1984 :
Mc Donnell Douglas acquired
Hughes Helicopters

February 1984 :
Mc Donnell Douglas AH-64A Apache
deliveries began.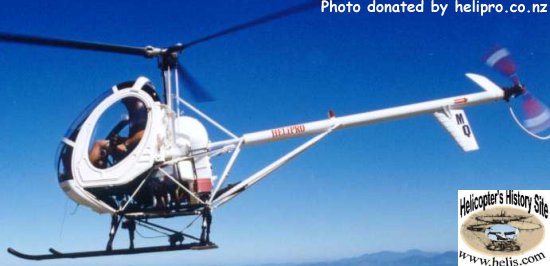 1986 :
The Hughes Model 300 product line is finally sold to Schweizer

1990s:
Commercial Helicopters
MD 500 series NOTAR
(NO TAil Rotor)
This configuration uses jet thrust rather than blades to give the
directional stability
, providing the world's quietest helicopters.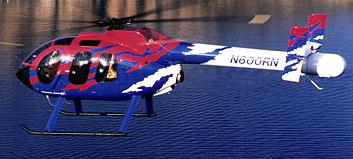 MD 600 series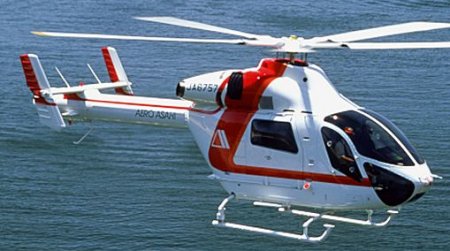 MD 900 Explorer
( MDX )

1992 :
Venezuelan helicopter pilots Francisco Pacheco and Tomas Spanier flew a record-setting, trans-Atlantic trek from Venezuela to Spain on a MD 500D . Beginning on October 11, 1992, from Ft. Lauderdale, Fla., and ending at Palos de la Frontera on December 16, the flight was marked as the longest over-ocean flight

1997 :
Boeing
acquired Mc Donnell Douglas.
Bell Helicopters
( Textron Inc. ) try to buy the MD 500 and 600 series, but didn't want the Explorer because they have their own twin turbine models, so by this time its future is unknown.
The AH-64 Apache is now owned by
Boeing
.

1998 :
The initial planned sale of the commercial line to Textron Inc. fell through after the Federal Trade Commission raised unspecified concerns.

February 19, 1999 :
Boeing sold commercial line
to RDM.
MD Helicopters Inc
is formed.

The dutch company bought the MD 500E and MD 530F single-engine helicopters with conventional tail rotors, the MD 520N and MD 600N single-engine NOTAR helicopters and the MD Explorer series of twin-engine, eight-place helicopters.
Production Lists:
MD520N
MD600N
MD900 / MD902 Explorer

Sept 14, 2006 :
MD Helicopters
NOTAR
Fleet Clocks
670,000 Flight Hours

June 8, 2010 :
MD Helicopters
600th MD500
Contribution: Mc Donnell Douglas Corp Company press releases between 1986 and 1997