Helicopter Westland Wessex HU.5 Serial wa294 Register XT472 used by Fleet Air Arm (Royal Navy) Royal Marines. Built 1965. Aircraft history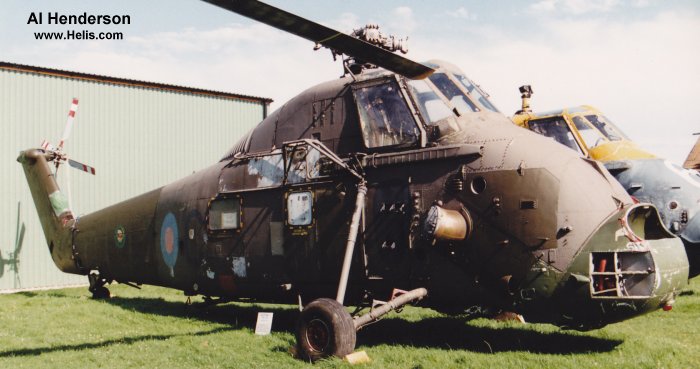 ID
New Layout

XT472


Fleet Air Arm
845Sq/G-H by Sep 1973, 845Sq/(Y)M by Jul 1979, 847 Sq/XC May 1982, RNAY Wroughton, Netheravon, G.I. RAF Hullavington by 1987. pres. (rotorless) THM Weston-super-Mare by Mar 1996 /XC, still Feb 2000.

XT472


Fleet Air Arm
To Helicopter Museum W-s-M, by 1987

XT472


Fleet Air Arm
24jul93 preserved at International Helicopter Museum (IHM), Weston-Super-Mare

XT472


Fleet Air Arm
Weston-super-Mare Reserve Collection ( 22-sep-18 )
22 Sep 2018 in open storage / XC, minus folding tail outside Helicopter Museum

XT472


Royal Marines

1982

reactivated 847 NAS 07may-24sep 1982 as /XC

XT472


Royal Marines
HMS Raleigh mv Atlantic Causeway ( 13-may-82 )
Operation Corporate
847Sq /XC noted here on 13 May 1982, to join mv Atlantic Causeway later that day for South Atlantic.