Helicopter McDonnell Douglas MD902 Explorer Serial 900/00121 Register G-HMDX N902RN N91160 used by UK Air Ambulances Specialist Aviation Services State of California MD Helicopters. Built 2007. Aircraft history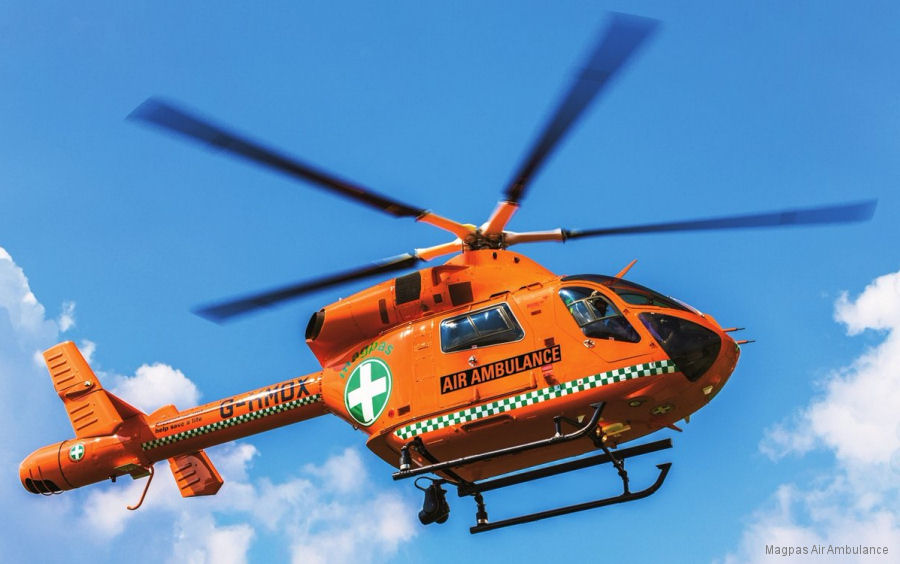 ID
New Layout

N91160


MD Helicopters
MD Helicopters Jun07

N902RN


State of California
CALSTAR Sep08-Dec12

G-HMDX


Specialist Aviation Services
SAS from Dec12

G-HMDX


UK Air Ambulances
Magpas Air Ambulance from 2013, op by SAS


G-HMDX


UK Air Ambulances
RAF Wyton Helimed 66 ( may-18 )
In use by Mid Anglia General Practitioner Accident Service ( MAGPAS ) via Specialist Aviation Services as Helimed 66 from Wyton.