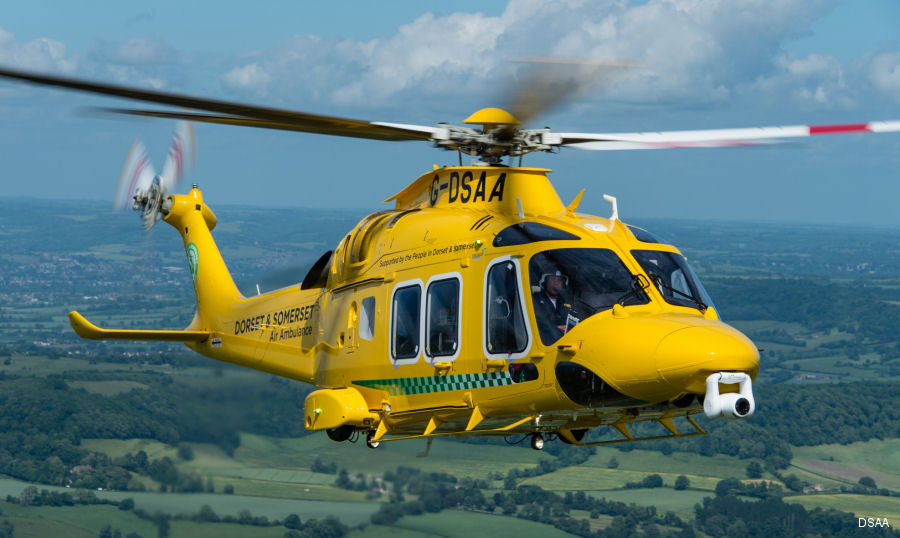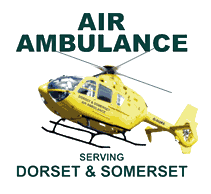 Established in 2000. Based at Agusta Westland Yeovil airfield between May 2007 and Aug 2008 whilst a new base was being found. Began operations from Henstridge in Aug 2008.

News of Dorset and Somerset Air Ambulance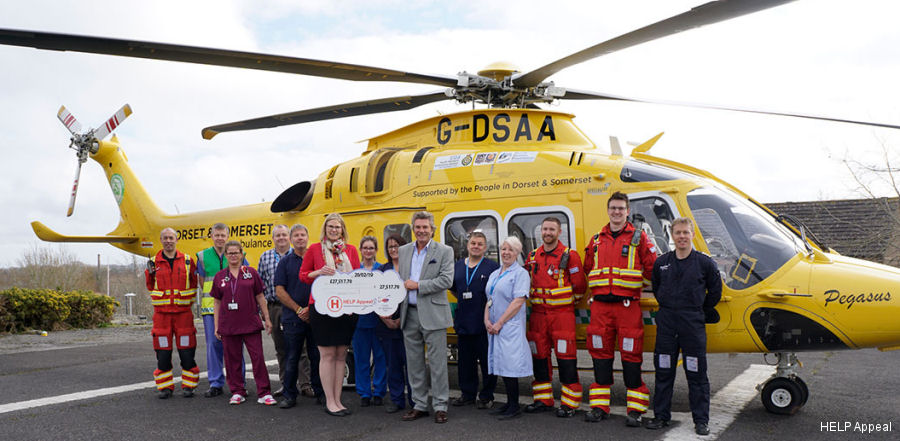 New Led Lighting at Dorset County Hospital, 28-Feb-19 : #LedLighting HELP Appeal donation allow the hospital's helipad perimeter lighting to be upgraded from the original white lights, to modern green LED lights, that are significantly more visible.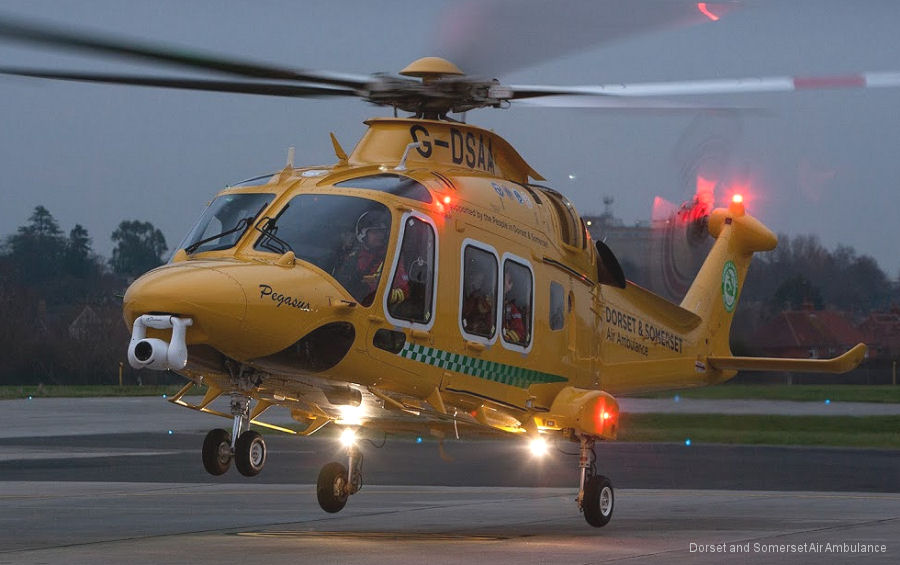 AW169 Pegasus Naming Ceremony, 16-Jan-18 : Leonardo Helicopters in Yeovil host January 11 the Pegasus Naming Ceremony of new AW169 for the Dorset and Somerset Air Ambulance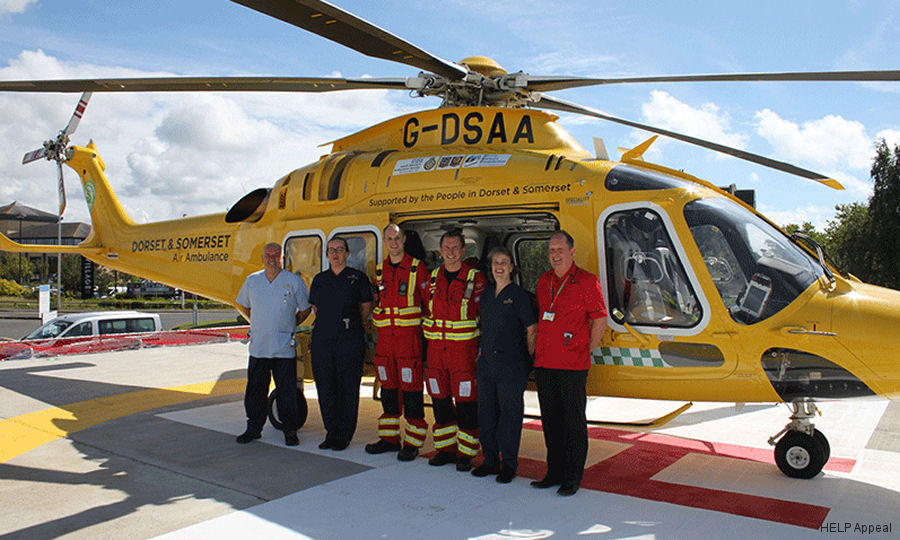 AW169 Lands on New Bournemouth Helipad, 17-Aug-17 : The first air ambulance, a new AW169, landed on the Royal Bournemouth Hospital's (RBH) new helipad, following a complete rebuild, funded by the HELP Appeal
Dorset and Somerset Air Ambulance List of helicopters

Help Us
C/N
Version
Built
In this Org
In other Org
0517
ec135t2+
2006
G-DORS : Dorset and Somerset Air Ambulance (DSAA) leases this airframe (from new) f+

G-DORS : Bond Aviation Leasing from Dec06
G-DORS : Babcock from 2017 as backup air ambulance by Aug18 ( DSAA now uses SAS AW1+
: Oct18, EC135T3 type, red livery and Orsted titles (Ørsted AS, Dong En+
:

69027
aw169
2016
G-DSAA : Dorset & Somerset Air Ambulance (DSAA) , op by SAS, pictured

G-DSAA : SAS from Oct16, for DSAA

900/00121
md902
2007
G-HMDX BACKUP : Apr/May 2020 Air Ambulance used in the Bournemouth, Dorset Area

N91160 : MD Helicopters Jun07
N902RN : CALSTAR Sep08-Dec12
G-HMDX : SAS from Dec12
: SAS

S-416
105cb-2
1979
G-NAAB : Dorset and Somerset Air Ambulance (DSAA) 1999-2007

D-HDMO : Bundesministerium des Innern, KatSchutz
G-NAAB : Bond Helicopters Mar/Aug 1999; Bond Air Services Aug99-Mar10; conv to 105D+
: Bond Air Services Oct10-Dec11, to Germany
- G-NAAB : 2013 preserved Universiti Kuala Lumpur Malaysia Institute of Aviation Tech+

900/00074
md902
2000
G-SASR : Dorset and Somerset Air Ambulance (DSAA) by Jul18
: 02aug19 20:15 hs landed at Hazelbury Bryan, Dorset

N7030B : MD Helicopters, to G-76-074
G-LNAA : SAS/Police Aviation Services Air Ambulance Sep00-Aug15
G-SASR : SAS from Aug15
: Jan16 used as fleet spare by SAS
: 12:50 hs on helipad Musgrove Park Hospital Taunton