Helicopter Eurocopter EC145 Serial 9570 Register VP-CHW M-ALFA G-JESP used by Starspeed Ltd ,Eurocopter UK. Built 2013. Aircraft history and location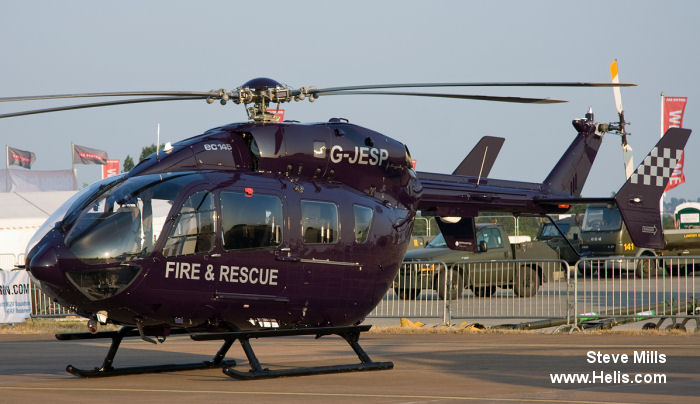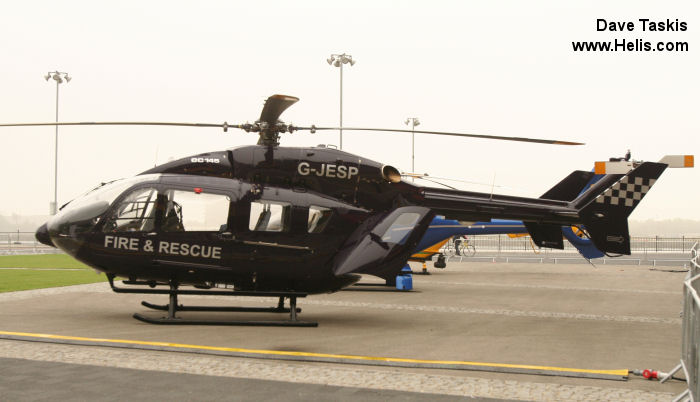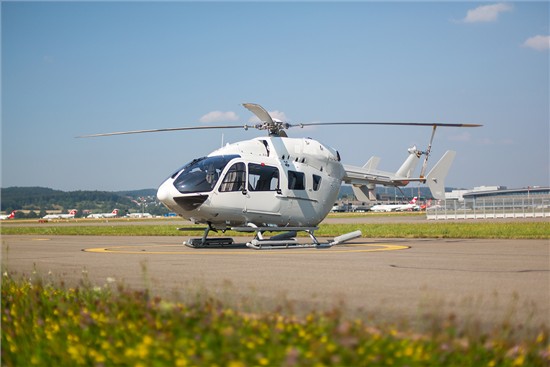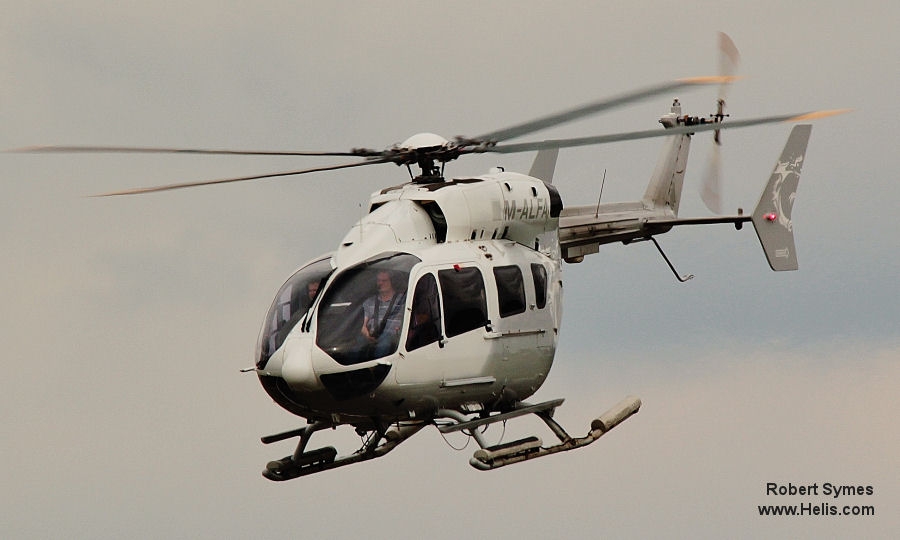 G-JESP

2013-04

A

EGVA
Eurocopter UK Apr13-May14, test serial D-HADP
Fire and Rescue mrks
at RIAT 2013 RAF Fairford RIAT 2013



2013-07
Jul13 at Royal International Air Tattoo Eurocopter at the Royal International Air Tattoo
2013-09-24

B

Royal Victoria Dock

HeliTech 2013

still with Fire and Rescue mrks at London Helitech 2013 Helitech 2013






M-ALFA

-

ALF Air International Cayman Islands, Isle of Man 30may14-12May16
2015-08
Aug15 in Spain. White paint, 78 total hours
Aug15-Apr16 for sale Eurocopter EC-145 2013,
Engines Enrolled on Turbomeca's SBH "Complete Engine" Program, SP/DP IFR – EASA Commercial Ops Compliant CVFDR – TAS – NVG – ADF – Color, Weather Radar Dual Interior Configuration: 8 Pax VIP & 9 Pax High Density, Enhanced Marine Corrosion Protection CECG – Lashing Points (60 Kts)



2016-05

C

EGBP
Starspeed Ltd from May16
at Cotswold Airport
2018-04-01

C

EGBP
at Cotswold Airport (ex Kemble Airfield)



2019-02-03
03feb19 in Athens, Greece



VP-CHW

-

2021
Cayman islands
2021-06-03

D

LIBD
noted in grey o/a colours, at Bari.