Satellite and aerial maps of HMS Sultan with nearby locations
Toggle Map
1956 to present

50° 48' 14'' N - 1° 9' 41'' W
Gosport
ICAO:
IATA:
Elevation: 25 feet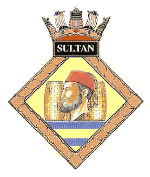 Although the days of RNAS
Gosport
as an active air base were over, HMS Sultan opened on 1 Jun 1956 to accept the transfer in of the Mechanical Training and Repair Establishment (MT & RE) from nearby Portsmouth Naval Dockyard. Over the years, HMS Sultan has benefited from the centralisation of Engineering training that has been forced on the Royal Navy by contracting funding levels. As a consequence, the site has grown in the north east corner of the old air base and has gradually acquired a collection of engineering instructional airframes as other establishments have closed.
In 1982, Artificer Apprentice training moved in when HMS Caledonia (Rosyth) was closed. In 1987, marine engineers joined the air engineers, when the department at HMS Collingwood (Gosport) moved the short distance. Post-graduate training for air, surface and subsurface engineers moved in in 1995, together with their instructional airframes from HMS Thunderer (
RNEC Manadon
, Plymouth). Then in 1996, the Air Engineering School at HMS Daedalus moved in when RNAS
Lee-on-Solent
also closed. The Department of Nuclear Science and Technology from the Royal Naval College Greenwich moved in when the Navy closed the College in Oct 1998. More recently, some parts of the Submarine teaching has transferred when HMS Dolphin closed.
As well as a cenrte of excellence for the Royal Navy, HMS Sultan trains other UK military engineers, engineers from overseas armed forces and also earns revenue by providing engineering courses at all levels to industry.