Launched as
Project Magellan
, the
Super Medium Transport
was first unveiled at the Heli-Expo 2012 in Dallas, Texas. Suppliers includes General Electric, Garmin and Bae Systems.
Performed first flight on July 1st, 2015 followed by second and third prototypes on December 2015 and September 2016.
Certification expected by 2016 but program delayed after FTV1 crashed on July 6, 2016. Test flights resume on July 2017 with focus on certification by end 2018.
On May 2018, the fourth prototype performed first flight with the FTV fleet achieving over 400 flight hours since tests resumed last July.
By January 2019, FTV 2 and 3 were performing flight tests together out of the recently expanded Bell Flight Research Center at Arlington, Texas.
On April 2019 was speculated that the Bell 525 could compete for the
US Army FARA program
but the manufacturer choice was the
Invictus
.
On March 2021 was announced that the Bell 525 will enter service in 2022 to an undisclosed
oil and gas
operator.
Specifications 525 Relentless
Derivatives & Versions of 525 Relentless
Model
Year
History
360 Invictus

2022
2022
Bell proposal for US Army Future Attack Reconnaissance Aircraft FARA programme. The Bell Invictus features a tandem cockpit, an enclosed c ...





List of Operators of 525 Relentless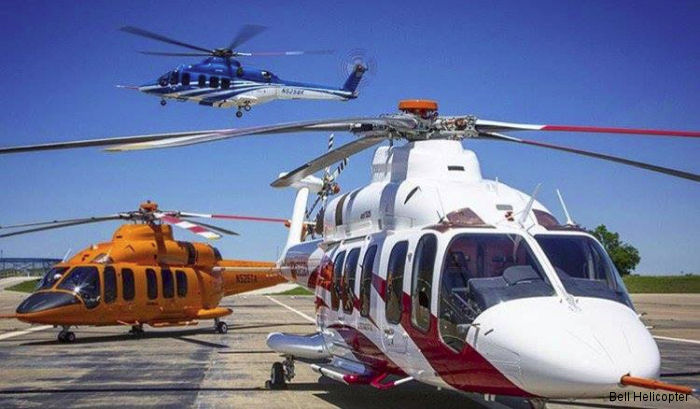 Global Distribution of 525 Relentless
C/N
Built as
Year
History
mockup
mockup
62001

w/o 2016

2015
N525TA
62002
N525BK
62003
N525BN
62014
2018
N525BV
62015
2019
N525TY