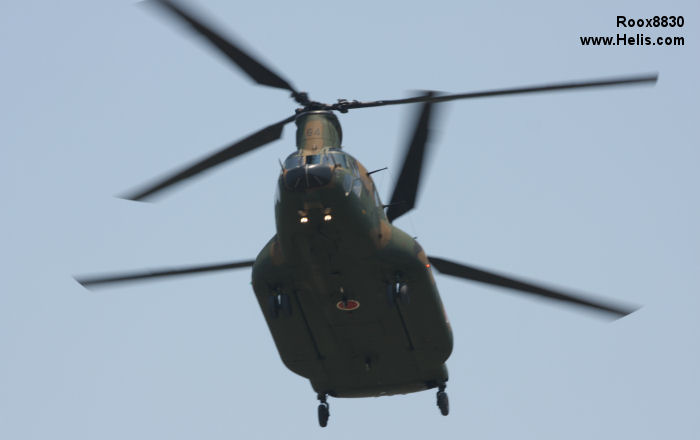 The CH-47JA is a long range version of the CH-47J, fitted with enlarged fuel tanks and radar in nose. Both versions are built under license in Japan by Kawasaki.

List of Operators of Kawasaki Heavy Industries CH-47JA
From
Organisation with model CH-47JA
1986




Construction Numbers on database of CH-47JA





42 C/N.