News about NH Industries NH90 NFH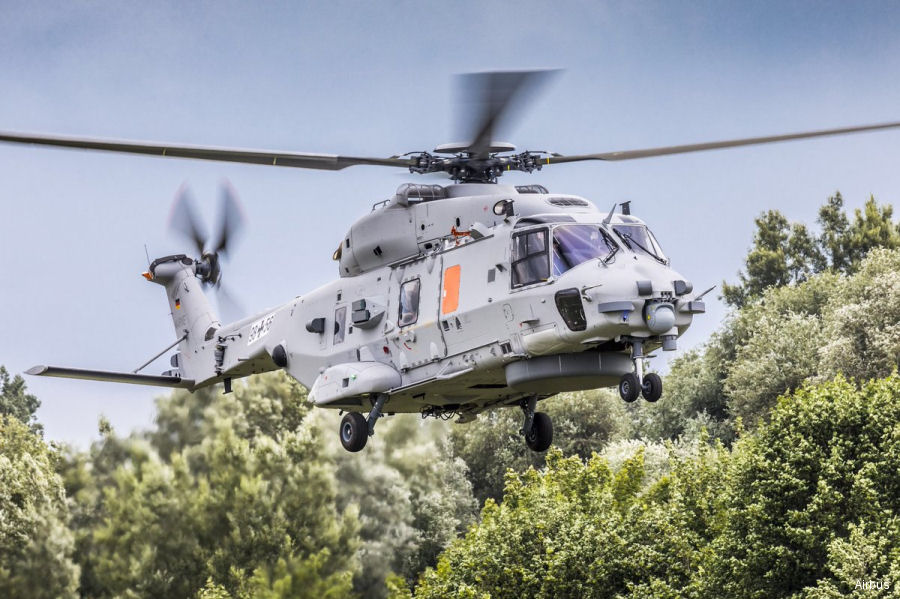 First Flight of Second Marineflieger Sea Lion, 13-Jul-18 : #aircraft The second prototype of the NH90 NFH for the German Naval Aviation, named Sea Lion, has performed its first flight in serial configuration starting the type qualification phase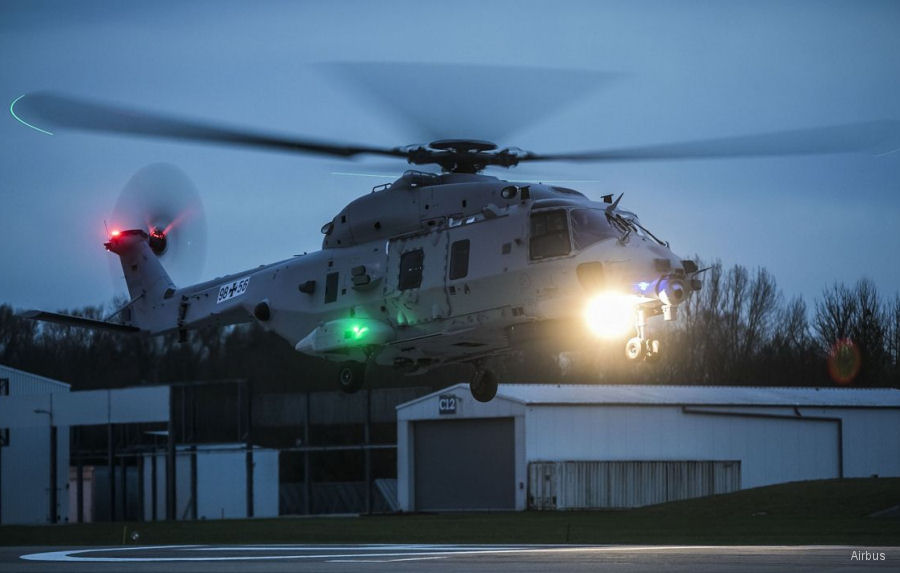 Second NH90 Sea Lion First Flight, 28-Nov-17 : The second NH90 NFH Sea Lion performed first flight at Airbus Donauwörth facility November 24, 2017. Deliveries of 18 helicopters to German Naval Aviation, Marineflieger, scheduled to start by end 2019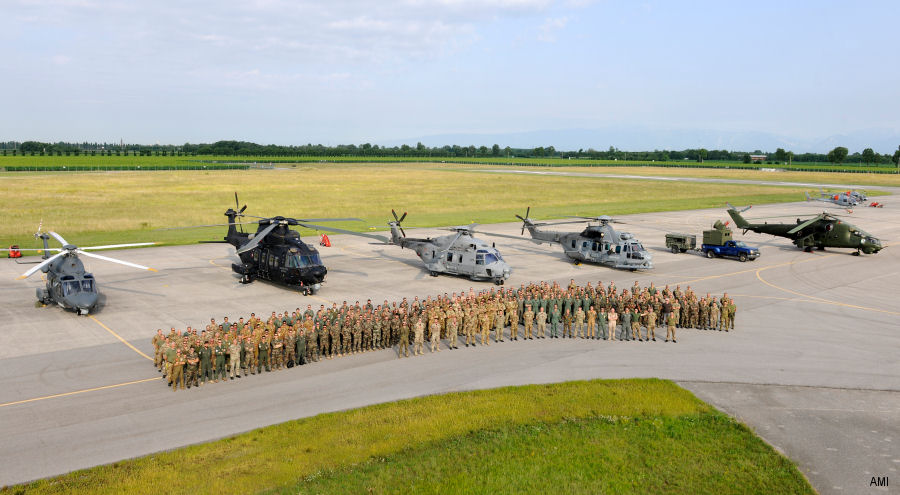 APROC 2017, 28-Jun-17 :

Italian air force held the Air Centric Personnel Recovery Operatives Course (APROC), the main training event in Europe in combat search and rescue.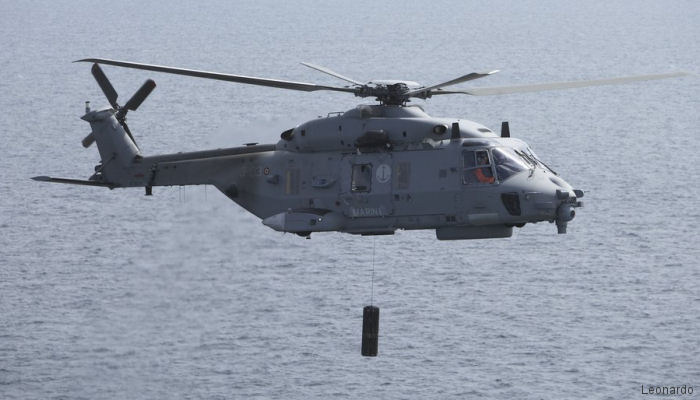 Italian Navy NH90 to be Upgraded With Mode 5 IFF, 21-Feb-17 : Italian Navy NH90 NFH helicopters to be upgraded with New Generation Identification Friend or Foe (NGIFF) systems under €11M contract by NATO agency NAHEMA (NATO Helicopter Management Agency)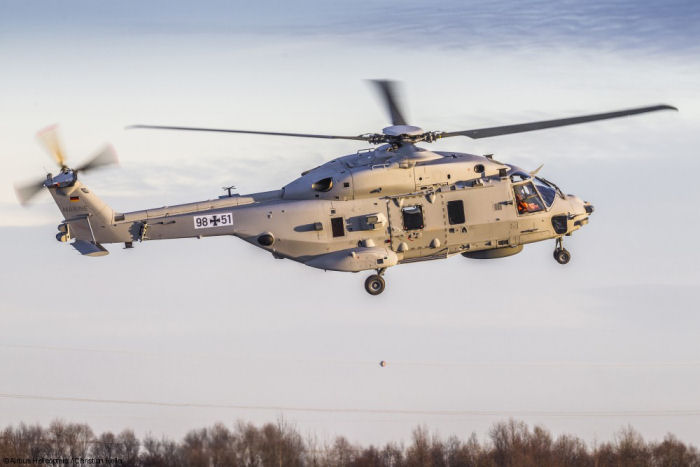 German Navy NH90 Sea Lion First Flight, 08-Dec-16 :

Marineflieger next naval multi-role helicopter, NH90 Sea Lion, took off on its on-schedule maiden flight at Airbus plant in Donauwörth. 18 will be delivered between 2019-2022 to replace the Sea King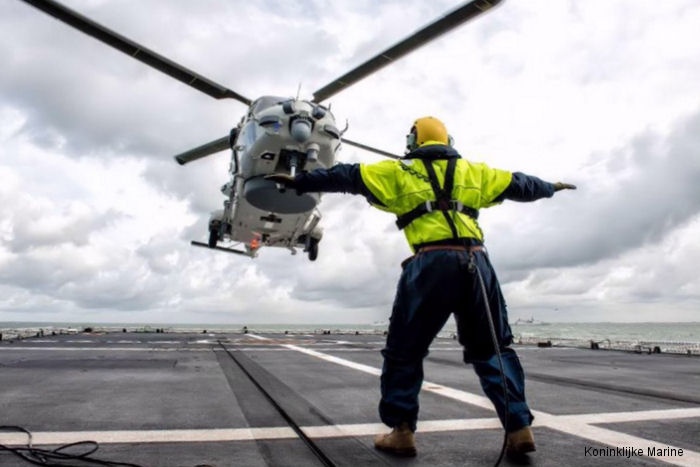 Dutch NH90 Maintenance Agreement, 14-Mar-16 : Firms Airborne (NL) and NHI (Fokker) signs agreement for the Maintenance, Repair and Overhaul (MRO) activities for the Dutch NH90 helicopters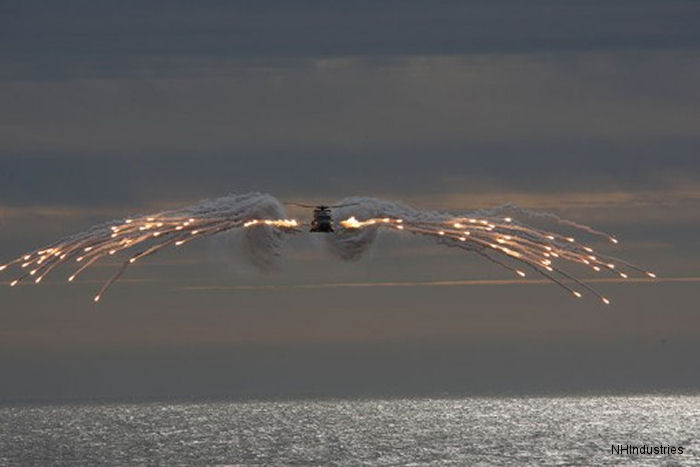 Norwegian NH90 Self Protection Suite, 26-Feb-16 : The Norwegian Self- protection suite is a state of the art system able to detect and counter a wide variety of RF, Laser and IR guided threats.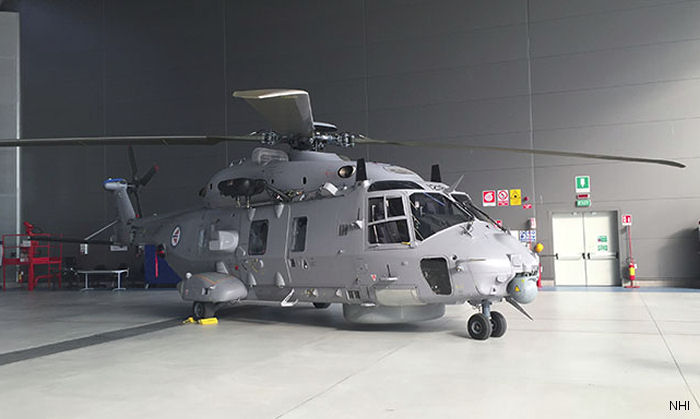 NHI Delivers the Sixth NH90 to Norway, 04-Feb-16 : The delivery of this sonar equipped NH90, 6th of 14, marks the end of the first phase of the Norwegian programme and will commence embarked operations for the Norwegian Coast Guard later this year.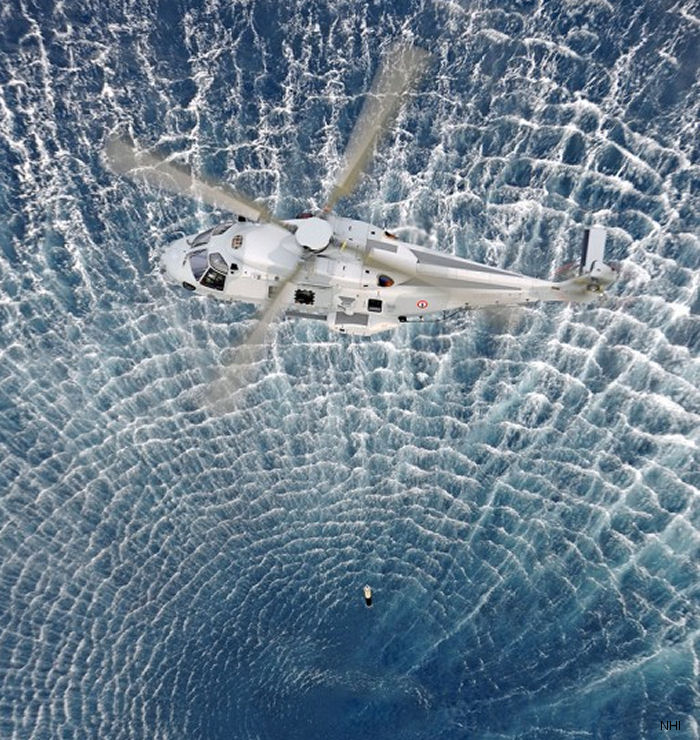 15th NH90 Caiman Delivered to French Navy, 21-Sep-15 : The French Navy took delivery of its 15th (of 27 ordered) NH90 NFH "Caiman Marine" helicopter. As of today, 249 NH90 of all variants have been delivered to 13 countries