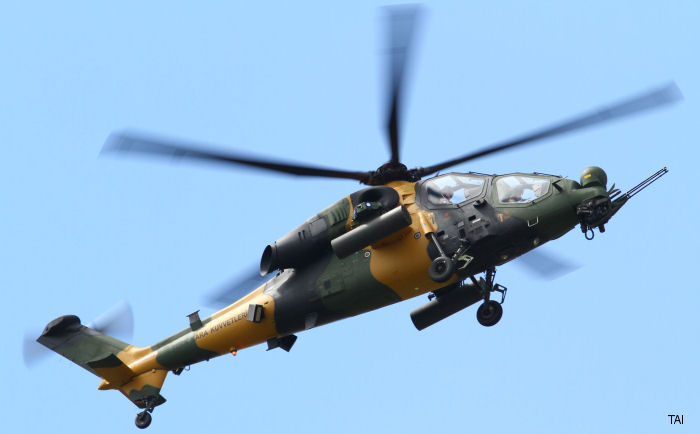 The
Agusta A129
(then AgustaWestland AW129) was selected in 2007 to be the basis of the Turkish attack and tactical reconnaissance helicopter
ATAK program
. The resulting T129, assembled in Turkey, integrates indigenous avionics and weapon systems with upgraded engines, transmission and rotor blades.
First flew on September 28, 2009, the first nine aircraft are in the T129A or EDH (Erken Duhul Helikopteri, Early Delivery Helicopter) variant and expected to be upgraded in the final T129B standard when all systems become available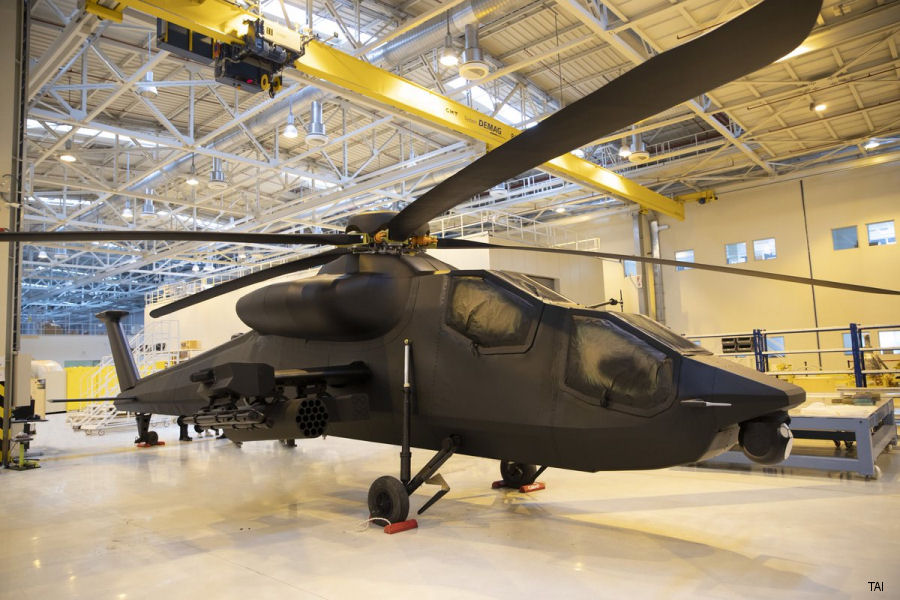 Leonardo at IDEF 2019, 30-Apr-19 : #IDEF2019 Leonardo promotes advanced security solutions, leading edge aerospace products and innovative training services featuring the local TAI T129 and AW139 AW101 helicopters at International Defence Industry Fair IDEF 2019, April 30 - May 3 in Büyükçekmece, Turkey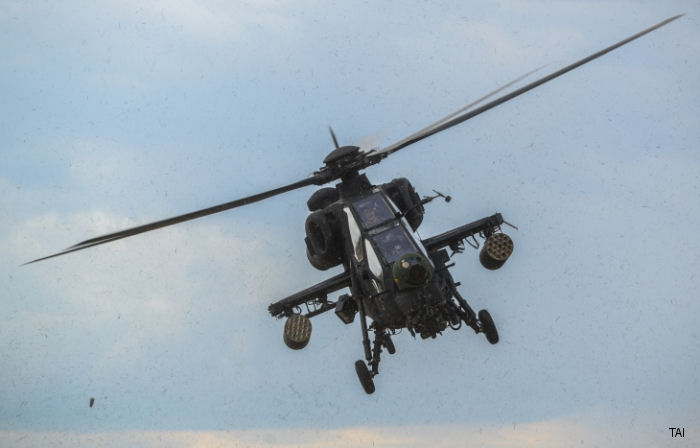 TAI Offering T129 for Polish KRUK Program, 04-Feb-16 : Turkish Aerospace Industries (TAI) and Polska Grupa Zbrojeniowa (PGZ) in a possible cooperation on KRUK Combat Helicopter Procurement Program for the future Polish Army gunship.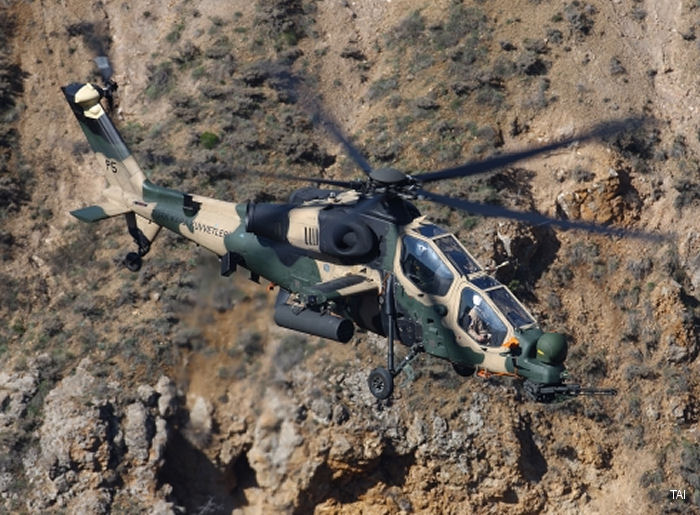 TAI at Paris Air Show 2015, 12-Jun-15 : Paris Air Show 2015 Turkish Aerospace Industries (TAI) to showcase the Advanced Attack and Tactical Reconnaissance Helicopter T129 ATAK and the Medium Altitude Long Endurance (MALE) Class UAV ANKA at Paris airshow
Model
Year
History
ATAK 2
2024
The Multirole Heavy Combat Helicopter (MHCH or Atak 2) mockup was first displayed at the International Defense Industry Fair IDEF-2019





List of Operators of Turkish Aerospace Industries T129 ATAK
| | |
| --- | --- |
| From | Organisation with model T129 ATAK |
| 2014 | |
| 2018 | |
| 2019 | |
Construction Numbers on database of T129 ATAK or its versions


C/N
Built as
Year
History
P1
CSX81723 : AgustaWestland, w/o 19mar10

P2
P2 : T129A ATAK multirole combat helicopter
17jul18 T129A of Turkish Aerospace Industries pictured +

P6
P6 : TAI Aug11

BG1001 : TAI T129A
12-1001 : Turk Kara Kuvvetleri 1THB Jul14

BG1002 : TAI T129A
Jun2016 Hot and High trials in Pakistan

BG1003 : TAI T129A

BG1004 : TAI T129A P5
13-1004 : Turk Kara Kuvvetleri 1THB

BG1005 : TAI T129A
13-1005 : Turk Kara Kuvvetleri 1THB
Bahrain International Airshow 2014

BG1006 : TAI T129A
13-1006 : Turk Kara Kuvvetleri 1THB Oct14

BG1010 : TAI T129B, serial not conf; 14jul14 pictured at FIA 14

BG1011 : TAI T129B
13-1011 : Turk Kara Kuvvetleri; 15jun15 on display at Paris Air +

11 C/N.