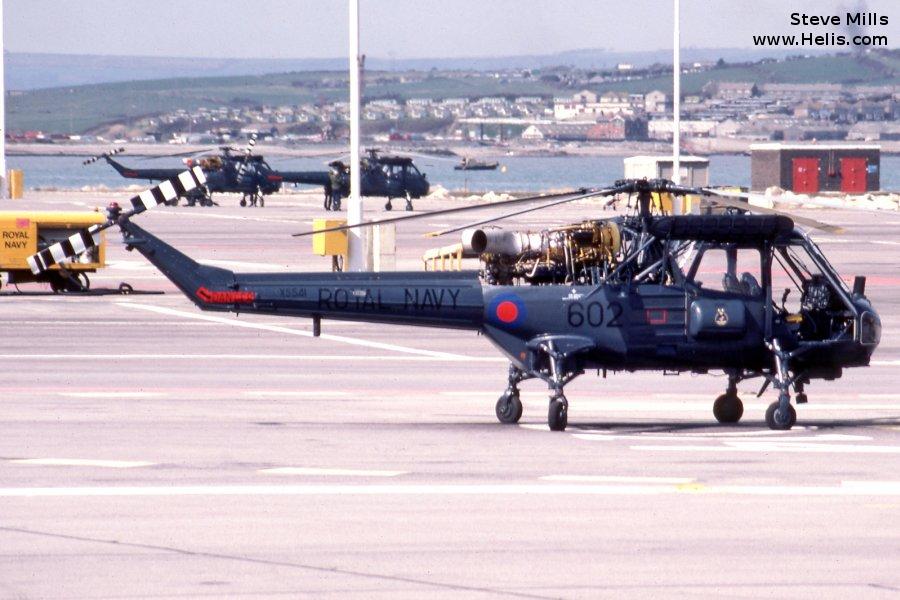 Two seat (side by side), anti-submarine and anti-surface warfare helicopter. derived from the Saunders-Roe P531, after disappointing experience with the Skeeter 5. powered by a (derated) rolls-royce (blackburn) nimbus 101 engine. A four point, castored wheel fixed undercarriage and its small size allowed operation from small ships. used by the Royal Navy (96), with export versions for Australia, Brazil, Netherlands and New Zealand navies. Could carry two torpedos or air to surface missles.

Built at Fairey (then Westland) factory at
Hayes
, Middlesex. Transported the 15 miles westward by road to
White Waltham
for first flight.

production wasps used the rolls-royce nimbus 503 engine.

Orginally designated Sea Scout, was known as Wasp HAS.1 in Royal Navy service. The f. in the c/n means that was built by Fairey.
List of Operators of Wasp
Global Distribution of Wasp