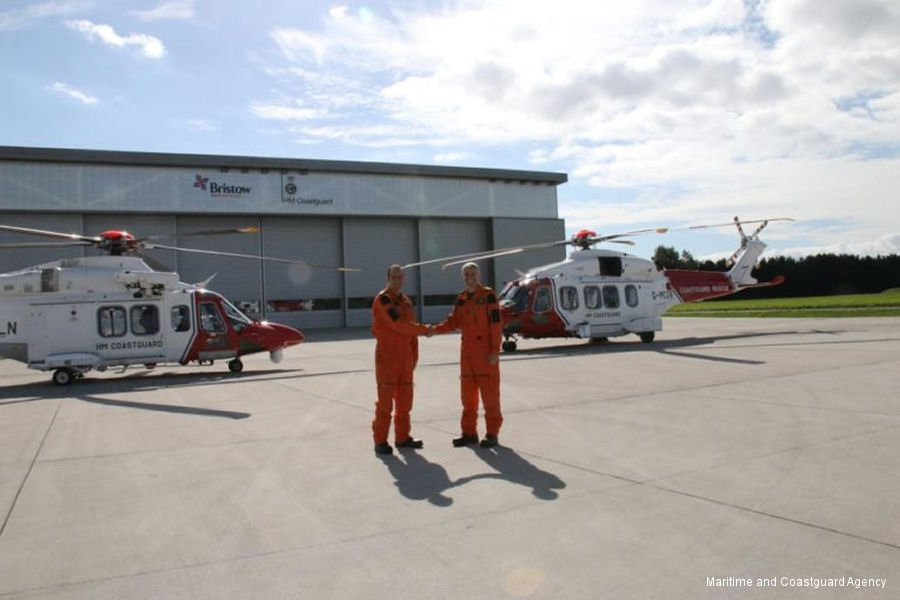 AW189 Enters Service at UK SAR St Athan, 27-Sep-18 : #AW189 HM Coastguard station St Athan, operated by a Bristow team of 20 in south Wales, received two AW189 helicopters to replace the current AW139. Is the fourth UK SAR base to fly this model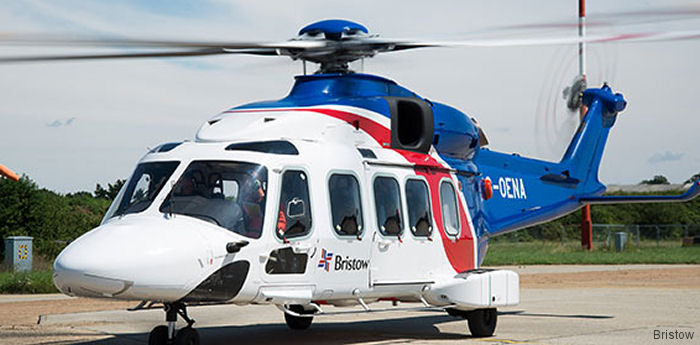 Bristow AW189 with New Terminal at Aberdeen, 23-Jan-18 :

Bristow developed a new fixed-wing passenger terminal at the Forties Road heliport complex in Aberdeen, Scotland improve conditions for offshore workers. They recently added 2 AW189 to their fleet.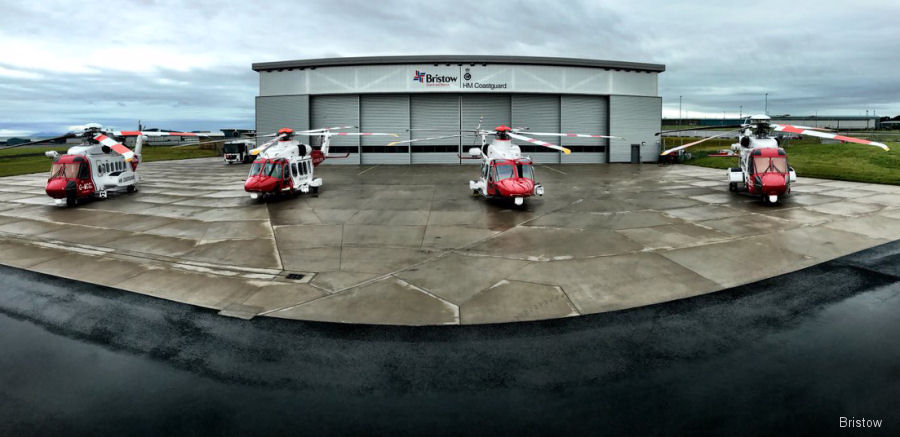 Prestwick Starts Operations with AW189, 04-Jul-17 : HM Coastguard search and rescue (SAR) helicopter base in Prestwick, operated by Bristow, started flying the new Leonardo AW189 on Saturday July 1st, 2017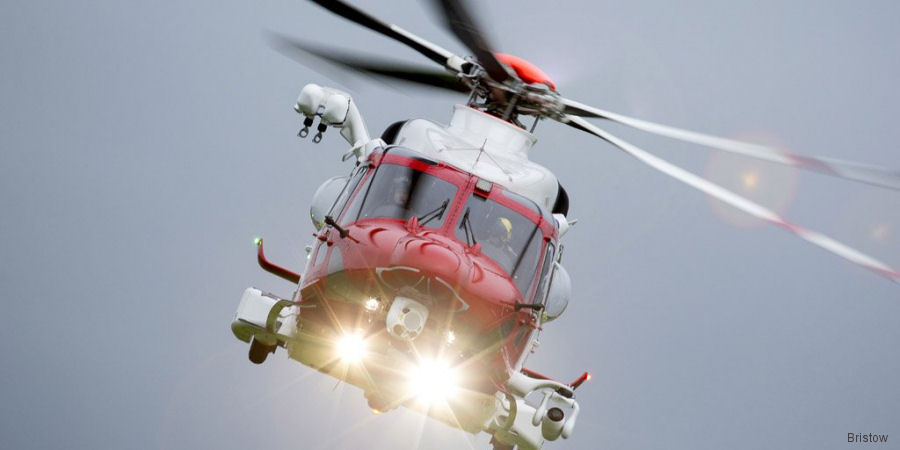 Coastguard Prestwick Received AW189, 02-May-17 : The first of two AW189 helicopters operated by Bristow for the Coastguard is set to arrive soon at Prestwick airport in Scotland to start operations next July in replacement of the S-92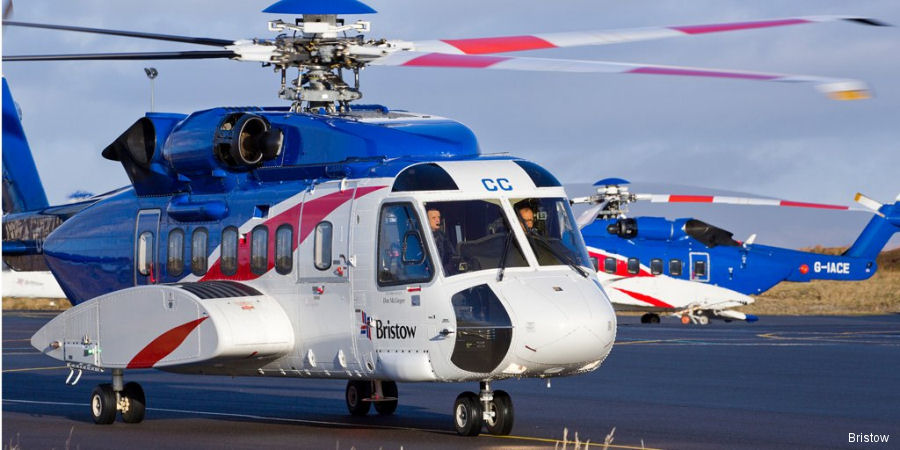 Bristow Announces North Sea Apache Contract, 18-Apr-17 : Starting September 2017 and for 5 years, Bristow S-92 and AW189 helicopters to support Apache North Sea Limited in United Kingdom Continental Shelf (UKCS) Beryl and Forties fields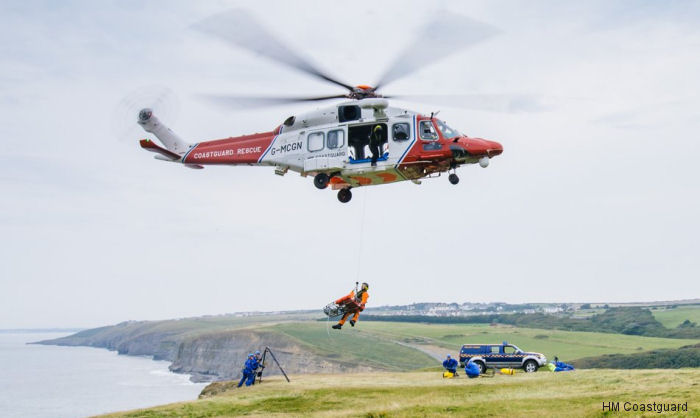 AW189 Enters HM Coastguard Service, 31-Mar-17 : HM Coastguard helicopter base in Lee-On-Solent has started flying the AW189 helicopter for SAR operations. Operated by Bristow, bases Prestwick, St Athan, Lydd and Inverness will follow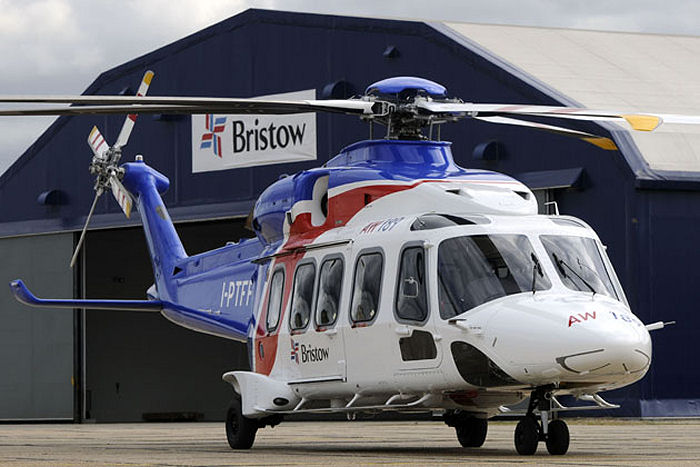 Bristow Celebrating Cygnus First Gas, 06-Feb-17 : Bristow AW189 serving ENGIE E&P UK's in the Cygnus Field in the Southern North Sea since 2014. Since then they transported 21,967 passengers on 3,927 flights