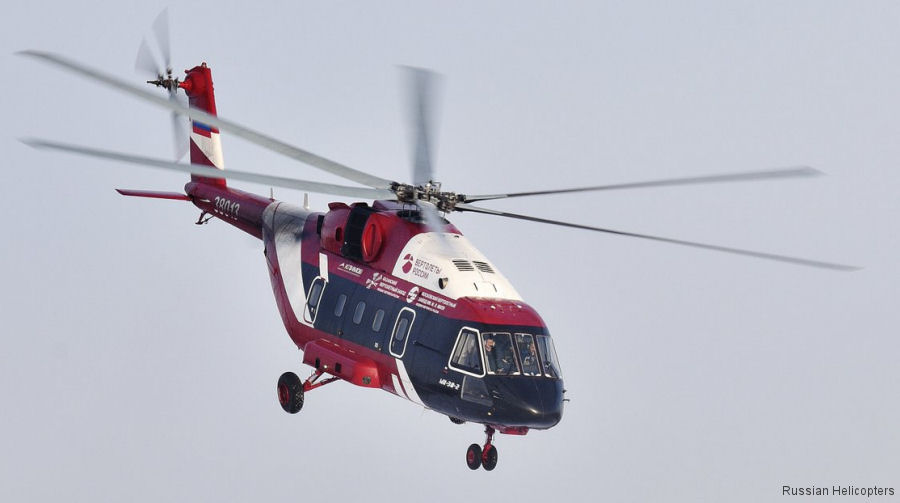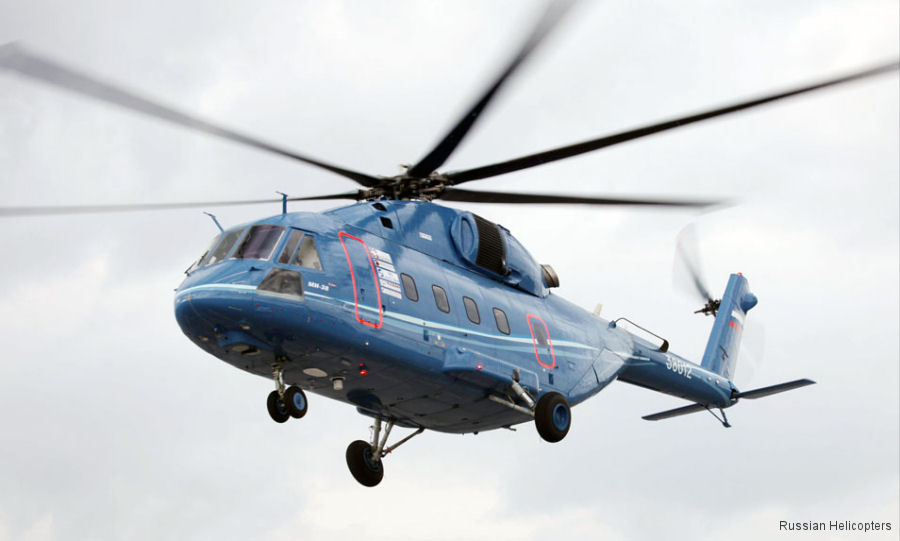 Mi-38 in Hot Temperature and High Altitude Trials, 04-Jul-19 : #Mi38 Moscow helicopter plant completed tests of the Mi-38 flights according to instrument flight rules (IFR), as well as in conditions of extremely hot temperatures (up to 45C ~ 113F) and in high altitude (3,000 meters ~ 9,842 feet) at Elbrus, Southern Russia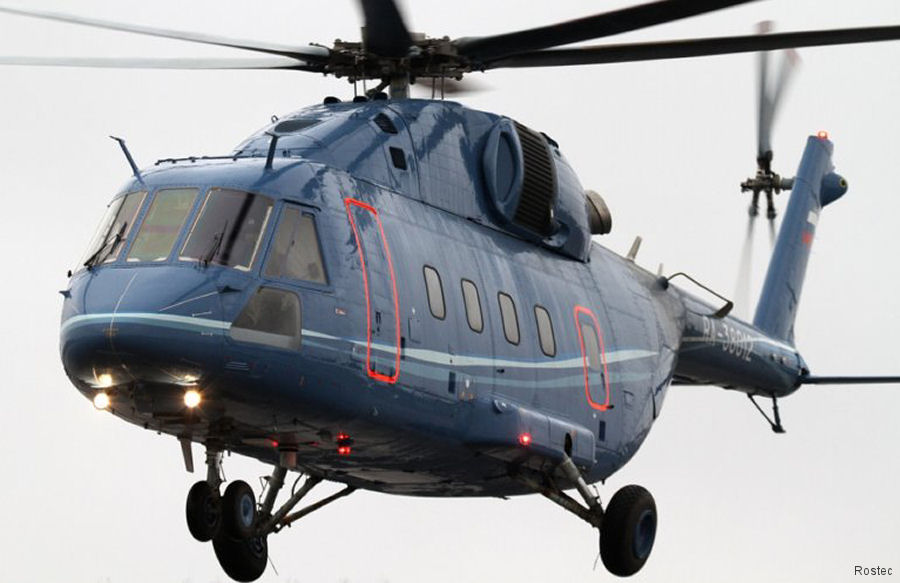 Mi-38T in Production, 23-Aug-17 : Kazan started assembly of first two Mi-38T test vehicles for the Russian Military. According results, serial production could be run between 2018-2025
Mi-38 Receives Type Certification, 31-Dec-15 : The medium multirole Mi-38 transport helicopter designed by Mil Moscow Helicopter Plant has received Russian type certification.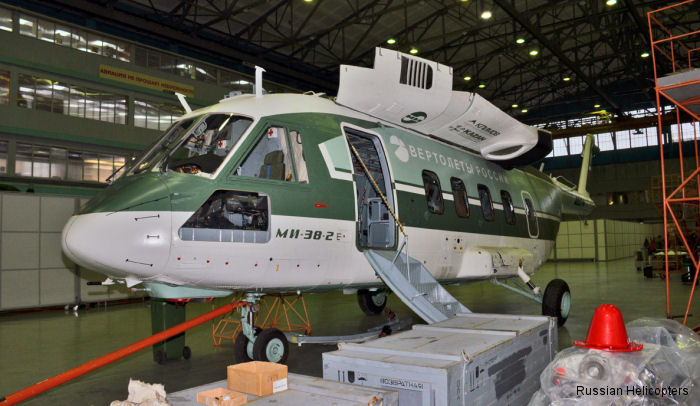 Mi-38 Final Certification Tests, 12-Nov-14 : Russian Helicopters launched final stage of certification testing on the Mi-38 helicopter using the 3rd and 4th prototypes both fitted with TV7-117V engines.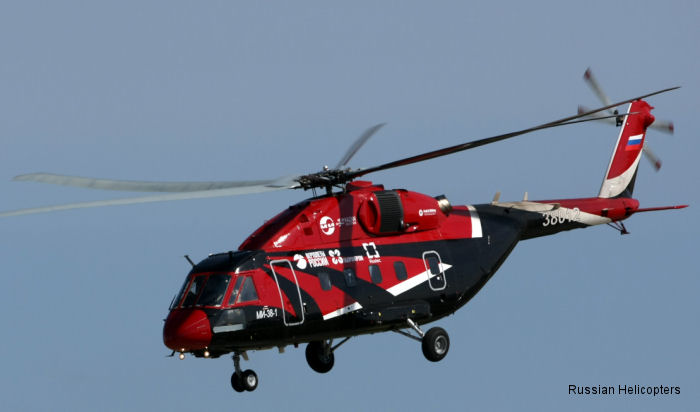 Russian Helicopters at HeliRussia 2014, 21-May-14 :

Moscow - Russian Helicopters will take part and act as a title sponsor of the 7th International Helicopter Industry Exhibition HeliRussia 2014, which will run fr om 22 May to 24 May at the Crocus Expo International Exhibition Centre.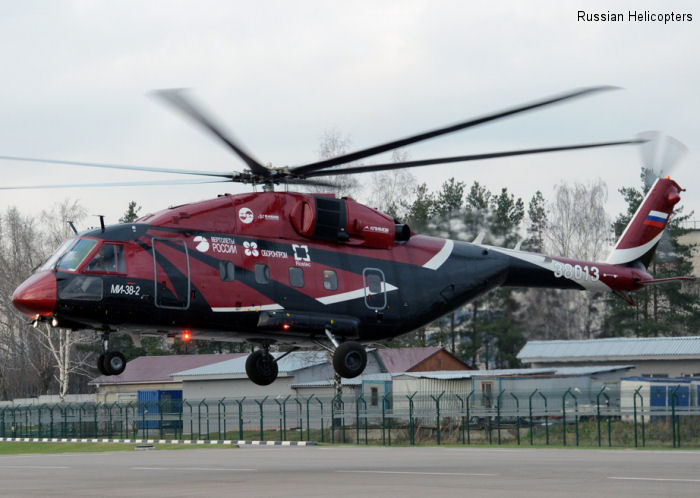 Mi-38 Third Prototype First Flight, 17-Dec-13 :

Moscow - Russian Helicopters and United Engine Corporation (UEC), subsidiaries of Oboronprom, part of State Corporation Rostec, announce the successful start of testing of the third prototype Mi-38 helicopter fitted with Russian-built TV7-117V engines.
C/N
Mod
Built
ID In this Organisation
In other Org


OP-2
2010
RA-38012: Mi-38 second prototype f/f Dec10, powered by 2 PW127/TS; vid+

OP-3
2013
RA-38013: Mi-38 third prototype f/f 29nov13 powered by TV7-117V engin+

OP-4
2014
RA-38014: Mi-38 fourth and first pre-production series prototype f/f O+