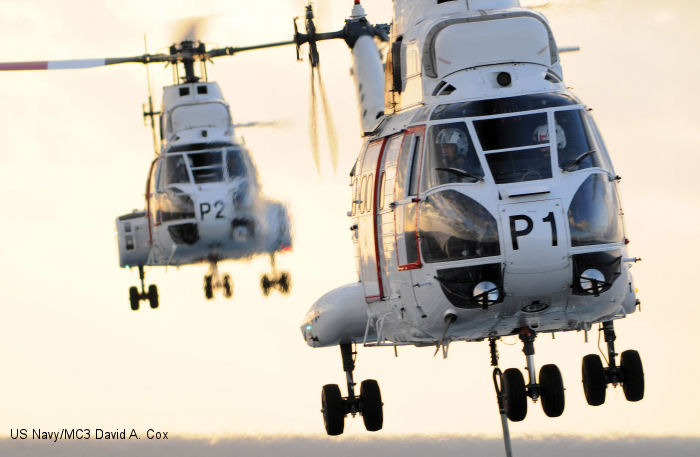 Owned and operated by civilian companies ( GEO-SEIS, Evergreen ) on behalf of the
Military Sealift Command
. Commercial helicopters used to resupply (VERTREP) US Navy ships at sea.
Separate contracts awarded other types of missions as casualty evacuation (CASEVAC) and search and rescue (SAR) services in differents parts of the world.
They are being replaced by
EC225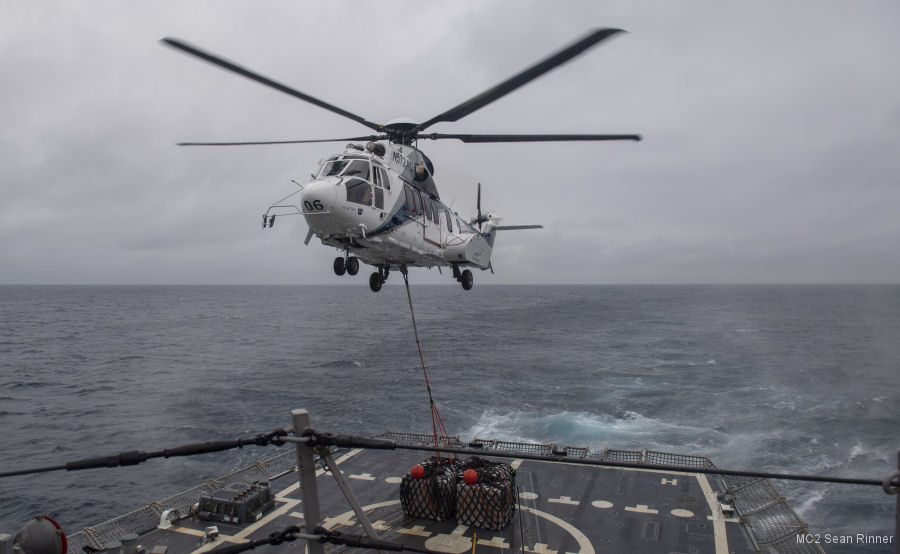 EC225 Now Used to Resupply US Navy' Ships, 10-Jun-19 : #replenishment The H225 "Megatron", an EC225LP operated by Air Center Helicopters, replaced the old SA330 Puma aboard the US Navy' resupply ship USNS Amelia Earheart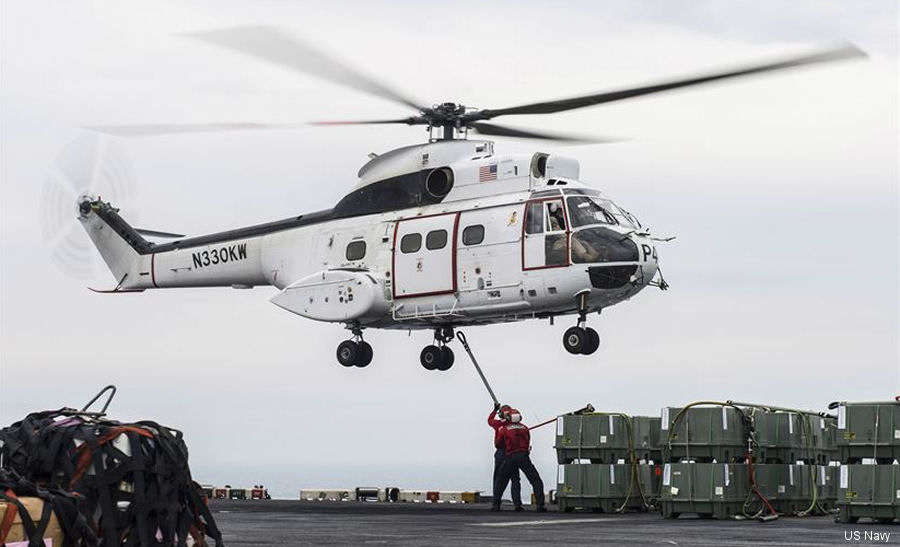 US Navy Contracts Civilian Support Through 2021, 03-May-17 : AAR, CHI Aviaton and Columbia Helicopters awarded contracts worth $1000M through 2021 for rotary wing airlift support within the USCENTCOM (U.S. Central Command) area of responsibility (AOR)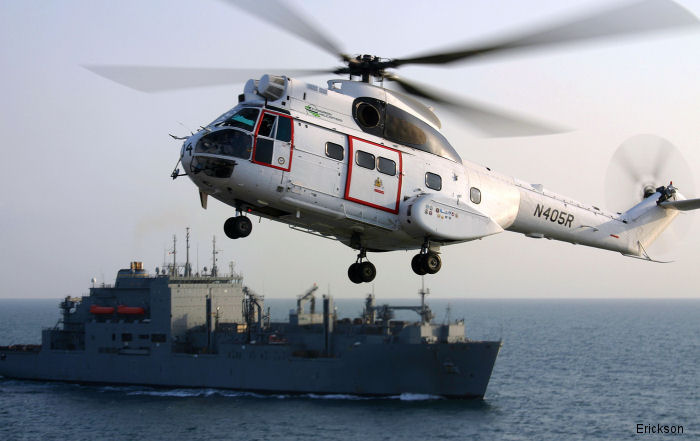 Erickson Pumas VERTREP for US Navy, 06-Jun-16 : Erickson renewed with Military Sealift Command to provide rotary wing vertical replenishment to US Navy 5th and 7th Fleets with SA330 Puma helicopters. Erickson/Evergreen provides VERTREP since 2004

AAR Receives Extension for VERTREP Contract, 26-Oct-15 : Military Sealift Command (MSC) has exercised a one-year renewal option for its Airlift division to perform vertical replenishment (VERTREP) for U.S. Navy's 5th and 7th Fleets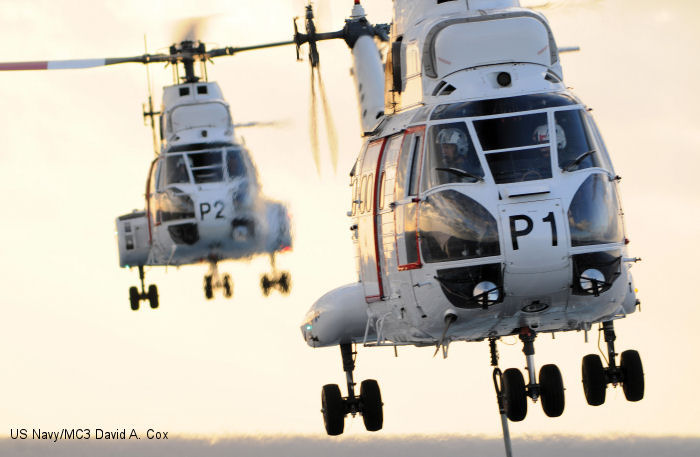 AAR to provide US Navy support in West Africa, 24-Sep-14 : WOOD DALE, Illinois – AAR announces the Department of the Navy, Naval Supply Systems Command (NAVSUP) has awarded a contract to its Airlift division to provide personnel recovery airlift services in West Africa.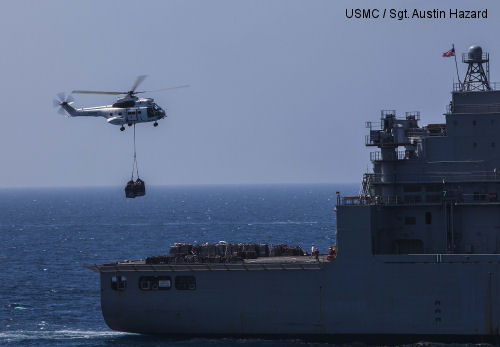 US Merchant SA-330 Puma supports the fleet, 31-Mar-14 : GULF OF ADEN by Sgt. Austin Hazard, 22nd Marine Expeditionary Unit - A U.S. Merchant Marine SA-330 Puma helicopter drops supplies on the flight deck of the USS Bataan (LHD 5) during a replenishment at sea with the USNS Richard E. Byrd (T-AKE 4) dry cargo/ammunition ship.