UTair operates the Mi-26T heavy helicopter under commercial contracts with Russian oil and gas companies in Western and Eastern Siberia. They are also used in UN peacekeeping missions around the world.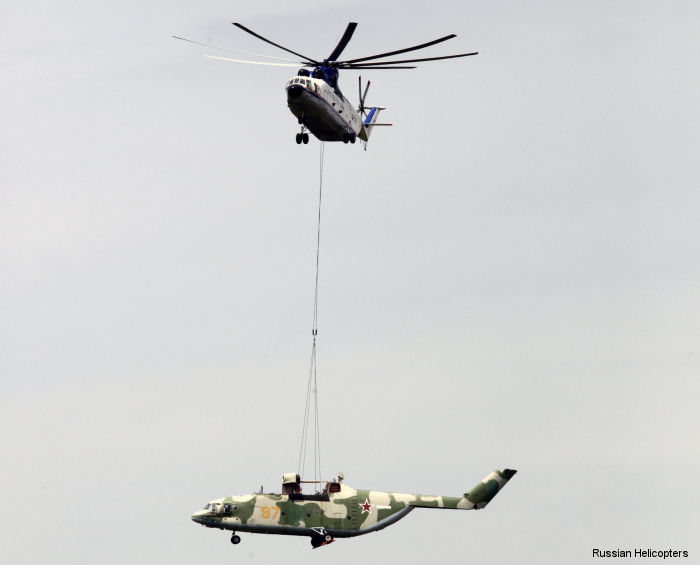 Mi-26T Completes Unique Transport Mission, 13-May-15 : The Mi-26T, produced by Russian Helicopters, has successfully completed a mission to transport the 14-tonne fuselage of a Mi-26 military transport helicopter from Yoshkar-Ola to Rostov-on-Don
C/N
Mod
Built
ID In this Organisation
In other Org


34001212097
RA-06261: UTair

34001212114
RA-06297: UTair

34001212303
RA-06015: UTair

34001212305
RA-06121: UTair for Nefteyugansk JAE; w/o 20dec11 30km from Taylakovo,+

CCCP-06121: without markings at Schiphol Amsterdem, Netherlands


---

Aeroflot Mi-26T; pictured at Rotterdam, Netherlands


---

UN-156: United Nations in Liberia Mar04


---

United Nations in Ghana, Jul05


---

United Nations in Turkey, Jul05

34001212320
1989
RA-06019: UTair; 30 visit Kapodistrias

34001212404
RA-06028: UTair

34001212405
RA-06029: UTair Aviation

- CCCP-06029: Aeroflot, to RA-06029

34001212435
RA-06045: 2012 UTair United Nation mrks.

8 C/N.