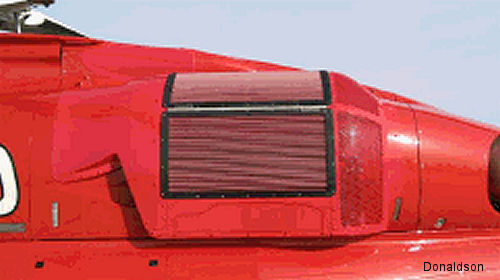 Donaldson, March 04, 2015 - MINNEAPOLIS, MN — Donaldson Aerospace & Defense, a division of Donaldson Company, Inc., announced that Finmeccanica-AgustaWestland has received European Aviation Safety Agency approval for installation of Donaldson's Inlet Barrier Filter (IBF) system on the AW139.

EASA's issuance of a type certificate in February 2015 will allow more operators of the intermediate-size AgustaWestland helicopter to maximize protection for its twin Pratt & Whitney Canada PT6C-67C engines.

They also will save tens of thousands of euros per aircraft in maintenance costs while preserving more power for mission performance.

"Worldwide, operators recognize the AW139's unique capabilities in protecting individuals, government leaders and key economic sectors," said Bob Stenberg, Business Development Director at Donaldson Aerospace & Defense in St. Louis. "EASA's TC approval allows engine protection of even more aircraft during critical missions.

The new type certificate covers AW139s registered in the European Union and other nations that accept EASA certifications. Donaldson's IBF system previously had been approved under supplemental type certificates for the AW139 by the U.S. FAA, Brazil's National Civil Aviation Authority (ANAC) and Transport Canada.

Under the EASA approval, customers can select to have the Donaldson IBF installed on their aircraft on the AgustaWestland production line. Installation also is available as a retrofit.EASA certification also allows FOD (Foreign Object Damage) Protection installation. Donaldson's Rotorcraft Flight Manual (RFM) supplement will be aligned to the AgustaWestland's Type Certificate.

The IBF offers significantly better engine protection and performance than traditional sand filters or inertial particle separators without performance or drag penalties. The drop-in system has minimal installation impact. For the AW139, it includes two low-drag, conformal fore and aft fairing assemblies with two filters per side that are removed easily for fast filter exchange. Those assemblies are mounted on existing engine doors to create sealed intake plenums. Each filter has a 4,500 flight-hour service life. IBF-equipped AW139s are approved for Category A operation and can use basic inlet charts after a satisfactory power assurance check.

As with all certified Donaldson IBFs, the AW139 system includes an alternate inlet air bypass system – an important feature not available in most sand filters and particle separators. A simple, compact cockpit switch activates the bypass system and indicates its status. The IBF's integral Filter Maintenance Aid allows for pre-/post-flight, on-condition inspections between established cleaning intervals. This assists in mission planning and eliminates unnecessary service.

More than 3,000 IBFs are in service worldwide. Donaldson introduced the IBF to the helicopter market 12 years ago. Since then, in addition to AW139s, IBFs have been installed with regulatory approval on AgustaWestland AW109 Power, Grand and GrandNew, AW119 series; Bell 205A1s, 206Bs, 206L-3/4s, 206L-1(C30)s, 230s, 407s, 429s and 430s; Eurocopter (now Airbus Helicopter) EC130s, AS350B/BA/B1/B2/B3/B3es, AS350s with Soloy or Heli-Lynx Honeywell engine conversions, and MD Helicopters MD 369Hs, MD 500s and MD 900/902s.

Donaldson's Aerospace & Defense Group is a leading worldwide provider of filtration systems for the aerospace and defense industry. Our filtration solutions protect fixed-wing aircraft, rotorcraft, military ground vehicles, electronic equipment, space vehicles, missiles, military shipboard systems and amphibious vehicles. We are committed to advancing filtration technology and providing quality products and prompt customer service. Our group serves customers from sales, engineering and manufacturing locations around the world.

About Donaldson: In 2015, Donaldson celebrates a century of providing global filtration solutions that improve people's lives, enhance Customers' equipment performance and protect the environment. The 100-year-old, technology-driven Company is committed to satisfying Customers' needs for filtration solutions through innovative research and development, application expertise and a global presence. Over 12,800 dedicated employees contribute to the Company's success by supporting Customers at more than 140 sales, manufacturing and distribution locations around the world.

Donaldson is a member of the S&P MidCap 400 and Russell 1000 indices, whose shares trade on the NYSE under the symbol DCI.
AgustaWestland AW139
EASA
European Commission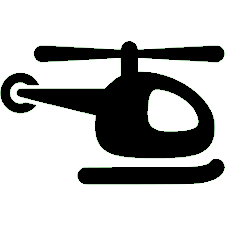 Helicopters Parts

Donaldson
State of Minnesota