Bell 429 Aerolite EMS Interior

EC145 Aerolite EMS Interior
Aerolite, March 02, 2015 - Aerolite will be highlighting the newest aeromedical interior designs for the Airbus EC145 T2, EC135 T3/P3 and Bell 429 during the 2015 Heli-Expo.

EC145 T2 Aerolite received a Supplemental Type Certificate (STC) from EASA for a modular aeromedical EMS interior. The interior allows an operator various configuration set up choices regarding stretchers, seating arrangements and medical equipment integrations. Aerolite's T2 interior is a further development of its proven EC145 EMS interior which is in operation throughout the world.

EC135 T3/P3 Lightweight EMS interior components conforming to the latest FAR27 standards such as stretchers, stretcher loading platform, medical floor, oxygen system, crash attenuating seats and medical equipment integrations are on display. With more than 250 Aerolite EC135 medical interiors is operation the T3/P3 interior is a further development of Aerolite's popular EC135 interior product line.

Bell 429 A recently completed Bell 429 with Aerolite EMS interior will be displayed on the show floor. This quick change interior set up allows various EMS, ALE and SAR missions and affords dual and single stretcher setup, fixed installed oxygen tank, ingenious overlay medical floor, 2, 3 or 4 medical seat configurations, overhead NVG compatible patient lighting and medical equipment integration.

About Aerolite: Aerolite Max Bucher AG and its US subsidiary Aerolite America LLC, is an independent designer and manufacturer of helicopter and fixed wing aircraft interior solutions for a variety of airframes. Since it began in 1995, Aerolite has become a leading aeromedical interior innovator and supplier for the AW109, AW139, Bell 429 and 412, EC135 and EC145 and MD902 helicopters. With operations in Switzerland and the US, Aerolite is known for its quality medical, parapublic and VIP interiors.
Airbus H145 / EC145T2
Airbus H135 / EC135T3
Airbus H135 / EC135P3
Bell 429
EASA
European Commission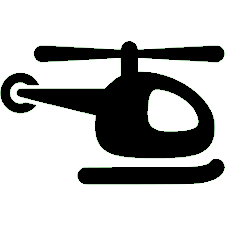 Helicopters Interior Designs

Aerolite AG

Bucher Leichtbau AG