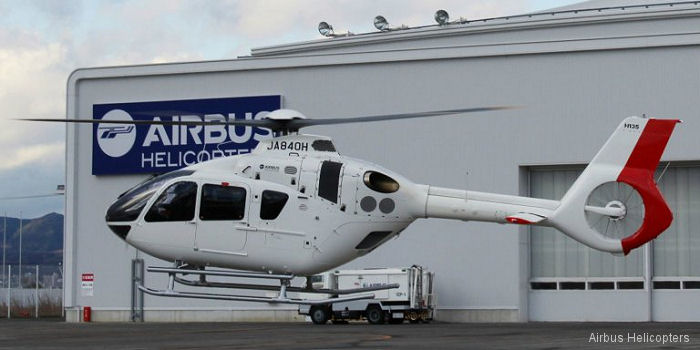 Airbus Helicopters, January 13, 2017 - Airbus has delivered a brand new H135 to Hiratagakuen.

Upon delivery, the helicopter will be deployed for emergency medical service (EMS) operations for the Nara Prefecture from February onwards. It will be the first time that the H135 is used for such EMS operations in Japan.

"We have been operating an earlier version of the H135 since 2000 and greatly value the helicopter's high efficiency and excellent performance", said Mitsuhiro Hirata, Vice President, Aviation Operation Division of Hiratagakuen. "We are confident that this state-of-the-art H135 will make a great contribution to the EMS operations, as we continue to enjoy the high quality aftersales helicopter service provided by Airbus in Japan."

Formerly known as EC135 P3, the H135 is the latest version of this light twin family of helicopters. Hiratagakuen currently operates 12 H135s and one H125. Hiratagakuen placed an order for two H145 / BK117D-2 last year, of which one will be delivered later this year.

Hiratagakuen will also take delivery of another H135 in this year.

"We are very pleased to deliver the latest version of the H135 to Hiratagakuen, which has been a loyal customer for close to two decades", said Olivier Tillier, Managing Director of Airbus Helicopters in Japan. "This milestone delivery takes a step forward for an extended partnership we have with Hiratagakuen, as they expand their operations in Japan. The highly efficient H135 is ideal for EMS deployments, and Airbus team in Japan stays committed to deliver the support to fulfil our customer's requirements."

Leveraging the latest technology, the H135 is the unbeaten market leader in light, twinengine, multi-purpose helicopters, and is a perfect fit for a variety of missions, ranging from emergency medical services, law enforcement, VIP and business passenger transport, and military training. Specifically in Japan, H135 customers in-country benefit from the training support at Airbus H135 full flight simulator centre based in Kobe.

There are 87 H135s currently operating in Japan, of which 30 are deployed for EMS. Globally, close to 1,200 H135 helicopters are in service, clocking in over three million flight hours.

About Airbus Helicopters in Japan: Airbus Helicopters Japan was established in 2009 as the Japanese customer centre of Airbus Helicopters, a division of Airbus Group. It is the first foreign affiliated aircraft manufacturer to carry out direct sales, training, and customer support activities in the Japanese aeronautical sector. There are approximately 280 employees located at four locations, including Tokyo and Kobe. With more than 50 years of in-country presence, Airbus Helicopters Japan affirms its leadership position with a 55 percent market share overall in Japan (civil and parapublic sectors). Airbus Helicopters Japan makes Japan's sky safer, more reliable and cost-efficient by providing high quality products and services.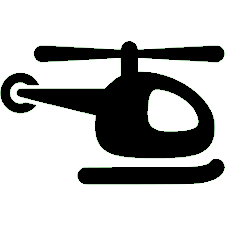 Aircraft mentioned in this article :
H135 / EC135P3 JA840H ( Hirata Gakuen )


EC135/H135 in

Hirata Gakuen

Airbus Helicopters Japan