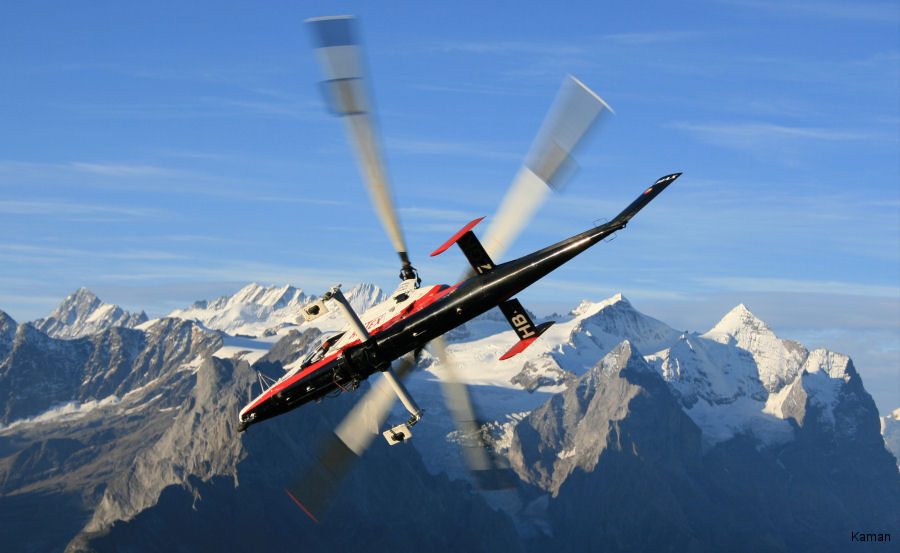 Kaman, April 04, 2017 - BLOOMFIELD, Conn. - Kaman Aerosystems, a division of Kaman Corporation, announced today that ROTAK Helicopter Services of Anchorage, Alaska has placed orders for two K-MAX® helicopters with deliveries expected in 2018.

Ely Woods, Owner and Director of Maintenance for ROTAK explains, "We are looking forward to adding the capabilities of the K-MAX® to our growing fleet of helicopters. The addition of the K-MAX® will allow us to support our current customers with a more efficient aircraft with a higher payload than we can offer today. We have admired the K-MAX® for some time and the reopened production line has afforded us the opportunity to add this helicopter type to our fleet and expand our business."

"ROTAK is a strong operator and we appreciate the confidence they have placed in Kaman. Their order demonstrates the continued interest from companies around the world in the capabilities of the K-MAX®," stated Drake Klotzman, General Manager of the AVMRO division of Kaman Aerosystems. "This continued strong interest from customers has resulted in the initial K-MAX® production lot of ten aircraft being nearly sold out."

Development of the K-MAX® was led by Kaman founder and former CEO, aviation pioneer Charles H. Kaman, and received Federal Aviation Administration certification in 1994. The single-engine, single-seat K-MAX® is a rugged low-maintenance aircraft that features a counter-rotating rotor system and is optimized for external load operations and designed specifically for vertical reference flight. The aircraft can lift up to 6,000 pounds (2,722 kg).

Deliveries of new production K-MAX® helicopters are expected to begin this spring with the first two helicopters slated for a customer in China.

About Kaman: Kaman Aerosystems is a division of the Aerospace segment of Kaman Corporation (NYSE:KAMN), which was founded in 1945 by aviation pioneer Charles H. Kaman. Headquartered in Bloomfield, Connecticut, Kaman Corporation conducts business in the aerospace and distribution markets. The company produces and markets proprietary aircraft bearings and components; super precision, miniature ball bearings; complex metallic and composite aerostructures for commercial, military and general aviation fixed and rotary wing aircraft; safe and arming solutions for missile and bomb systems for the U.S. and allied militaries; subcontract helicopter work; restoration, modification and support of our SH-2G Super Seasprite maritime helicopters; manufacture and support of our K-MAX ® manned and unmanned medium-to-heavy lift helicopters; and engineering design, analysis and certification services.

The company is a leading distributor of industrial parts, and operates approximately 240 customer service centers and five distribution centers across the U.S. and Puerto Rico. Kaman offers more than four million items including bearings, mechanical power transmission, electrical, material handling, motion control, fluid power, automation and MRO supplies to customers in virtually every industry. Additionally, Kaman provides engineering, design and support for automation, electrical, linear, hydraulic and pneumatic systems as well as belting and rubber fabrication, customized mechanical services, hose assemblies, repair, fluid analysis and motor management.
K-MAX in

Kaman

ROTAK
State of Alaska