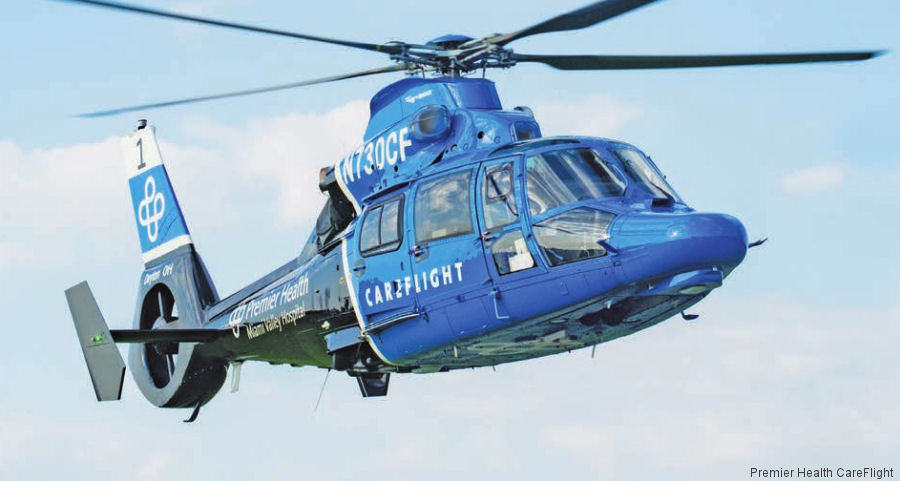 Premier Health, September 10, 2021
- DAYTON, OHIO – CareFlight Air and Mobile Services recently received its 10th consecutive three-year accreditation from the Commission on the Accreditation of Medical Transport Systems (
CAMTS
).
Premier Health's CareFlight, which celebrates 38 years of service this fall, has been continuously CAMTS-accredited since 1994 – one of the first programs in the United States to undergo a review by the commission.
Started in the early 1990s, CAMTS is a nonprofit organization dedicated to improving the quality of patient care and safety of the transport environment for services providing rotor wing, fixed wing, and ground transport services, and is considered the gold standard for the industry.
"The CareFlight Air and Mobile Services team of more than 150 staff members are dedicated to the health and safety of those who need immediate medical care and swift transport," said Candy Skidmore, vice president of emergency and trauma service lines, Premier Health. "CareFlight and Premier Health are proud to operate and offer an accredited critical care transport service that delivers care and safety to our community."
CAMTS evaluated all CareFlight Air and Mobile personnel, including flight nurses, critical care paramedics, pilots, mobile intensive care unit (MICU) drivers, mechanics, communications specialists, and administrative staff during a site visit earlier this year. All CareFlight vehicles – four Dauphin helicopters and five MICUs – also were inspected.
"CareFlight Air and Mobile Services began in 1983 as the first air medical program in the region," said Andrew Hawk, MD, medical director of CareFlight Air and Mobile Services. "Since then, CareFlight has partnered with emergency medical services and community hospitals spanning 17 counties to save countless lives, completing more than 85,000 helicopter and MICU transports. Our tenth passing of this rigorous inspection reflects our sustained commitment to strive for excellence and provide exemplary life-saving care every day."
CareFlight helicopters are stationed at Miami Valley Hospital, Darke County Airport, Warren County Airport, and Grimes Field in Urbana. Each helicopter can carry a pilot, two flight nurses, and up to two patients traveling at speeds up to 180 mph. Aviation services are provided by Air Methods Corp.
CareFlight MICUs are staffed by a flight nurse, EMT driver, and a critical care transport paramedic with a minimum of three years full-time 911 experience. MICUs are located throughout communities the health system services to ensure access to critical transport by ground. Additionally, the CareFlight Air and Mobile Services Communications Center is staffed 24 hours a day, 365 days a year by communication specialists who also have extensive emergency medical services (EMS) experience and are certified by the National Association of Air Medical Communications Specialists. The Communications Center works with the Regional Referral Center to rapidly transport patients in and out of Premier Health facilities.
Crews work closely with local emergency medical services and community hospitals to provide the region's fastest air medical transport to more than 20 hospitals and more than 300 fire departments and police departments serving a multi-state, 150-mile radius. Those transported to the area's most experienced Level I Trauma Center at Miami Valley Hospital include cardiac, surgical, obstetrical, pediatric, and other critical care patients.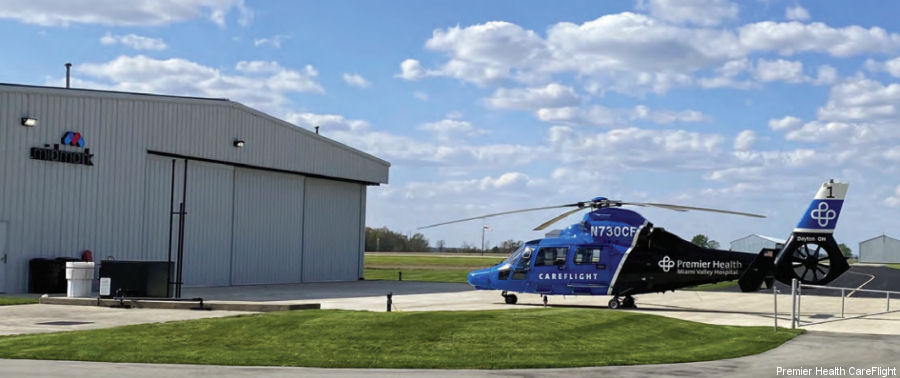 List of Air Medical Ambulance Services
MVH

Miami Valley Hospital
State of Ohio
CAMTS

Air Methods