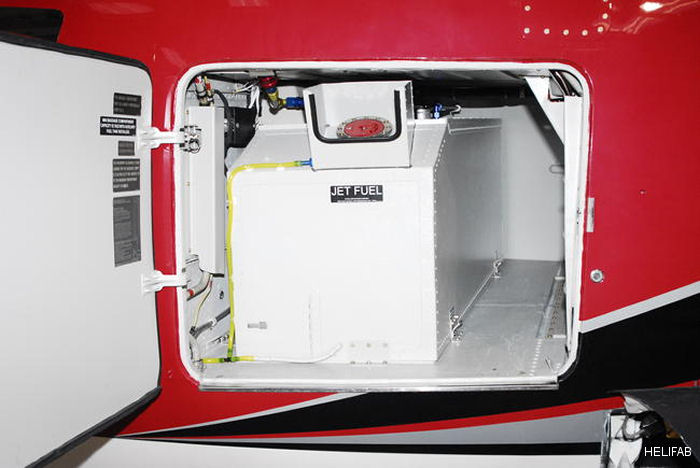 Helifab, February 24, 2016 - Broussard, Louisiana – HELIFAB recently received EASA approval for their S76 Auxiliary Fuel Tank, which was already FAA and ANAC approved.

The Auxiliary Fuel Tank installs in the baggage compartment and provides 62 gallons of additional fuel.

The clever design allows the kit to be installed in combination with an Air Comm air conditioning system and still leaves 13 cu ft. of baggage space. If additional storage space is required, HELIFAB also offers a certified Aft Cabin Area Storage Net solution.

The Auxiliary Fuel Tank's quick release feature allows the tank to be removed or re-installed in less than 30 minutes, providing the operators a short turnaround time when mission configuration changes and dictates removal or installation of the auxiliary fuel tank.

"For ease of initial installation, the only holes cut into the rotorcraft main tanks are those for the two level sensing valves installed in the main tank access covers," explains Mark Evans, Project Manager and DAR at HELIFAB. "The complete installation is expected to take approximately 60 man-hours, not including aircraft prep time or cure time."

About HELIFAB: HELIFAB, Inc. was founded with the goal of maintaining a close working relationship with its customers in order to identify and implement STCed equipment to support their mission requirements in a timely fashion. Located in the same facility, HELIFAB and Arrow Aviation work in partnership to bring new STC approved products to market.

HELIFAB holds Supplemental Type Certificates (STC) and Parts Manufacturer Approval (PMA) for various installations, and the on staff DAR and DER provide an efficient FAA product approval process for development and certification of new product designs or improvements to existing systems.
Sikorsky S-76
EASA
European Commission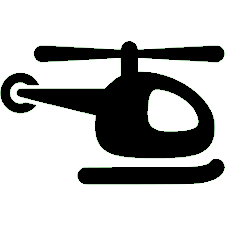 Helicopters Fuel Tanks

Arrow Aviation
State of Louisiana
Alternate Aft Cabin Storage Solution for the S-76