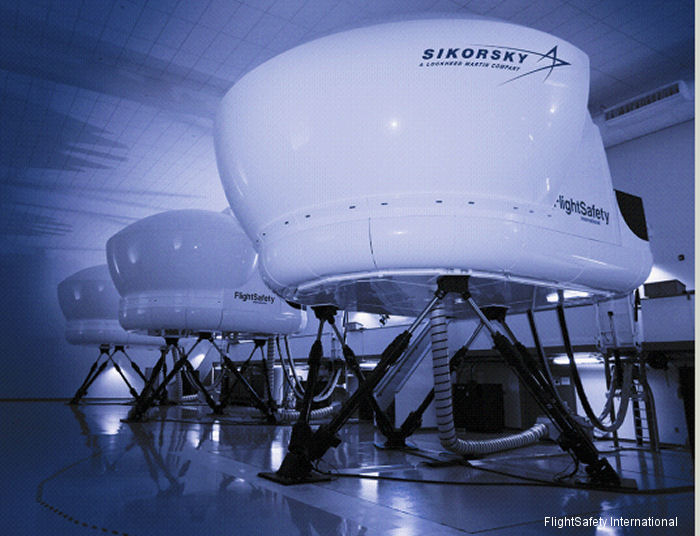 FlightSafety, November 16, 2015 - NEW YORK – FlightSafety International announced today that its Sikorsky S-76D helicopter simulator, located in West Palm Beach, Florida, has been qualified to Level D by the United States Federal Aviation Administration and the European Aviation Safety Agency .

This is the first Level D qualification for an S-76D helicopter simulator and is the highest qualification for flight simulators.

"The FAA and EASA Level D qualification of our Sikorsky S-76D simulator located in West Palm Beach illustrates FlightSafety's ability and commitment to provide Customers with industry-leading advanced technology training equipment that meets their specific needs," said David Davenport, Executive Vice President.
"Training is an integral part of Sikorsky's commitment to excellence. This recent Level D qualification allows our customers to train with the highest level of integrity for safe and efficient operation of our S-76D helicopters," said Leon Silva, Director, S-76® Programs for Sikorsky, A Lockheed Martin Company.

The simulator features a Thales avionics suite with version 400 software. It offers WAAS/LPV approach capability, FAA single pilot IFR, and onboard Health Usage Monitoring System (HUMS). It is equipped with FlightSafety's Vital 1100 visual system, CrewView collimated glass mirror display, and electric motion control loading and cueing.

The visual system exceeds Level D standards with an outside-world horizontal field of view of 220 degrees with a Collimated (distant focus) display. This simulator also includes realistic sounds, as well as a number of special motion and visual effects.

The new generation S-76D helicopter, through its application of modern technologies, is designed to provide a substantial increase in performance, power and value. The S-76D helicopter's baseline equipment includes powerful and efficient Pratt & Whitney Canada PW210S engines; an advanced THALES TopDeck® integrated avionics system and four-axis autopilot; Health and Usage Monitoring System (HUMS) incorporated into fleet monitoring and analysis; active vibration control; and all-composite, flaw-tolerant main rotor blades.

FlightSafety International is the world's premier professional aviation training company and supplier of flight simulators, visual systems and displays to commercial, government and military organizations. The company provides more than a million hours of training each year to pilots, technicians and other aviation professionals from 167 countries and independent territories. FlightSafety operates the world's largest fleet of advanced full-flight simulators at Learning Centers and training locations in the United States, Australia, Brazil, Canada, China, France, Japan, the Netherlands, Norway, South Africa and the United Kingdom.
Sikorsky S-76D

FlightSafety International

FAA
Federal Aviation Administration
EASA
European Commission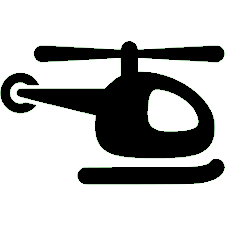 Helicopters Flight School - Training Civilian