VIH Aerospace, May 16, 2016 - Victoria, British Columbia, Canada – VIH Aerospace (VIHA), a leading provider of global helicopter maintenance, manufacturing, repair and overhaul (MMRO) has received European Aviation Safety Agency (EASA) approval (STC#: #100577794) for its aftermarket replacement MCP01 Master Caution Panel (Model #: MCP-001) for the Bell 212 and 412 series helicopters.

The MCP01 has held both Transport Canada and a Federal Aviation Administration Supplemental Type Certificates since 2014, and operators have anxiously awaited EASA approval.

'With receipt of the EASA approval, we can now offer the MCP01 to Bell 212 and Bell 412 helicopter operators outside North America, whereby in some cases; they have been requesting to purchase the product since its introduction in 2014. We have had orders on our books since that time, and we're pleased to fill these orders and have the MCP01 Master Caution Panel flying internationally in Bell 212 and 412 helicopters,' says Arne Arneson, General Manager of VIH Aerospace.

VIH Aerospace now offers the following product configurations (with no core return requirement) with Transport Canada, FAA and EASA approvals:

- MCP01-000: with state recorder
- MCP01-000N: with state recorder and NVG
- MCP01-100: without state recorder
- MCP01-100N: without state recorder & with NVG

The VIH Aerospace MCP01 Master Caution Panel is developed to offer substantial improvements over the Bell 212 and Bell 412 Original Equipment Manufacturer (OEM) panels; making the helicopter safer, more reliable, and reduces direct operator costs while mitigating potential lost revenue associated by high rates of failure experienced with the OEM panels.

The MCP01 master caution panel features enhancements that include an estimated 23,000 hour Mean Time Before Failure; plug-and-play design - utilizing existing wiring and connectors; it is 50% lighter; draws 75% less current - runs cooler; and is engineered to operate with/without a 'state recorder' to digitally monitor and record multiple annunciator status in real time (2000+ events) for output/use in Helicopter Flight Data.

VIH Aerospace also offers a comprehensive suite of MMRO services including:

component repair and overhaul, structural repair, avionics and electrical modifications, upgrades and installations, manufacturing, aircraft refurbishment and completions, scheduled inspections, paint, product engineering and Supplemental Type Certificate Development, and parts/special operations equipment sales.

Aircraft types supported by VIHA include: Sikorsky S-61/S-76/ S-92
Bell Helicopter 205/206/212/407/222/230, Airbus AS350/AS355/EC130 and AW139

About VIH Aerospace: VIH Aerospace services include airframe & component MRO, Manufacturing, Engineering & Design, Fabrication & Refurbishment, Avionics & Electrical & Non-Destructive Testing; all performed to Original Equipment Manufacturer specification and in accordance to aviation industry regulatory bodies and organizations.

VIH Aerospace
EASA
European Commission
Bell 212
Bell 412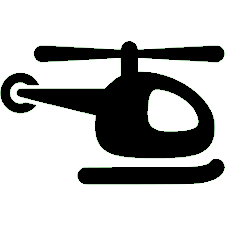 Helicopters Avionics