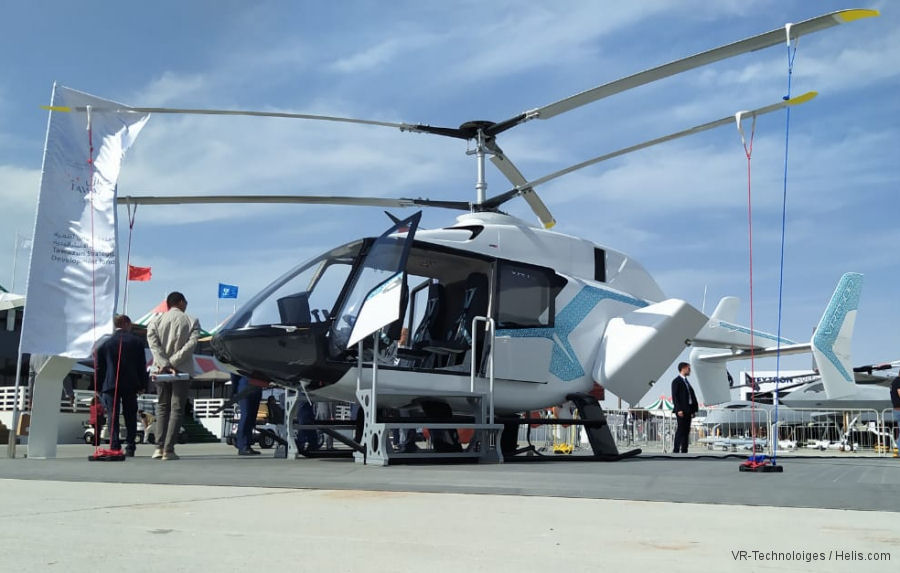 Rostec, November 21, 2019 - State Corporation Rostec will deliver ten VRT500 light helicopters to the countries of Scandinavia.

The corresponding dealer agreement was signed at the international air show Dubai Airshow 2019 by BP Technologies Holding Russian Helicopters and the Swedish Rotocraft Nordic AB.

The agreement with Rotorcraft Nordic AB reflects the company's intentions to acquire ten VRT500 helicopters in a basic configuration in 2023. Optional equipment, as well as interior details and exterior paint scheme VRT500 will be determined after the helicopter receives a type certificate and certificate of airworthiness according to the standards of the European aviation authorities EASA. The application for certification is scheduled for this year.

"Our holding Russian Helicopters enters the international market in a new segment - light single-engine civil helicopters. The VRT500 project, of course, is competitive and is of great interest to foreign customers. This is confirmed by the agreements reached on the margins of Dubai Airshow with the Emirate holding Tawazun and Swedish partners from Rotorcraft Nordic AB. I am sure that our new car will be appreciated in many regions of the world, "commented Sergey Chemezov, Director General of Rostec State Corporation.

In early 2019, the technical project of the VRT500 program was successfully completed and the development of detailed design documentation began. Tests of the first flight model will begin in 2020.

"Europe is one of the potential markets for VRT500. With its performance characteristics, the helicopter will compete with rotorcraft of the same class operating in the region. Taking into account today's agreement, the order portfolio for VRT500 is already 15 cars, "said Alexander Okonko, Director General of BP-Technologies.

Last August, it was reported that a dealer agreement on the promotion and sales of VRT500 with the Malaysian company Ludev Aviation was signed at the International Aerospace Salon MAKS-2019. The company intends to acquire five helicopters.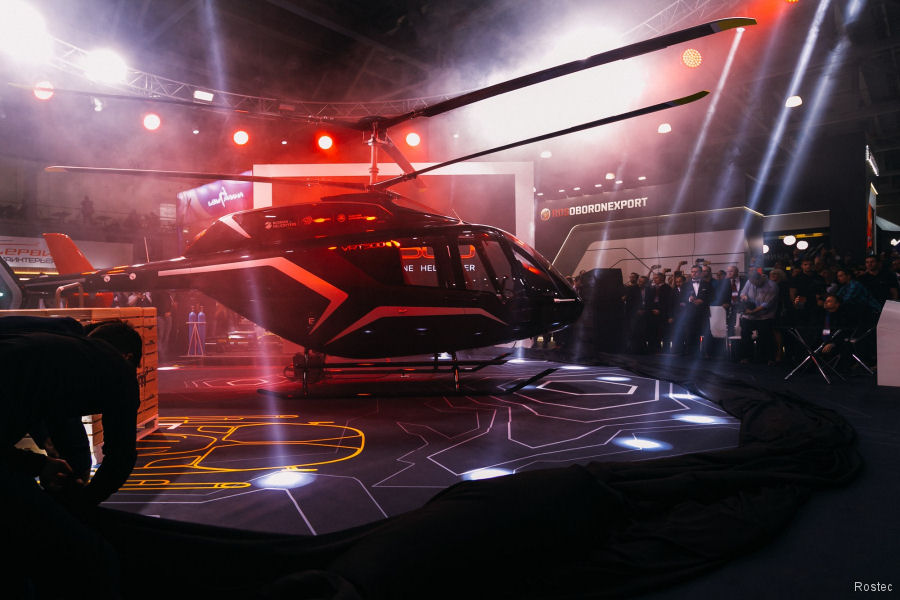 VRT500 in

Russian Helicopters
Emirati Tawazun Investing in Russian VR-Technoloiges
VR-Technologies at MAKS 2019