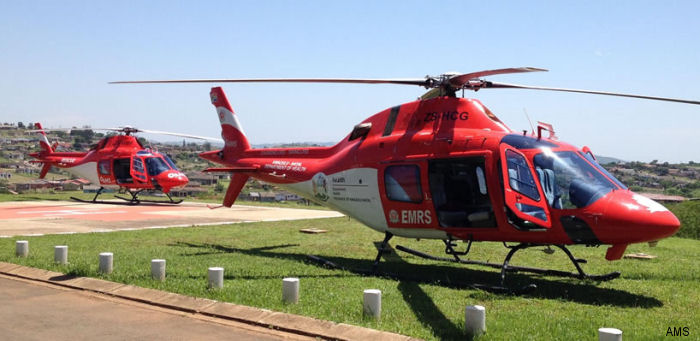 Air ambulance established in 1966 by the South African Red Cross Society and formed into an independent trust in 1994. AMS is a non-profit organisation with bases in the Western Cape (Cape Town & Oudtshoorn), KwaZulu-Natal (Durban & Richards Bay), Limpopo (Polokwane) and Mpumalanga (Nelspruit).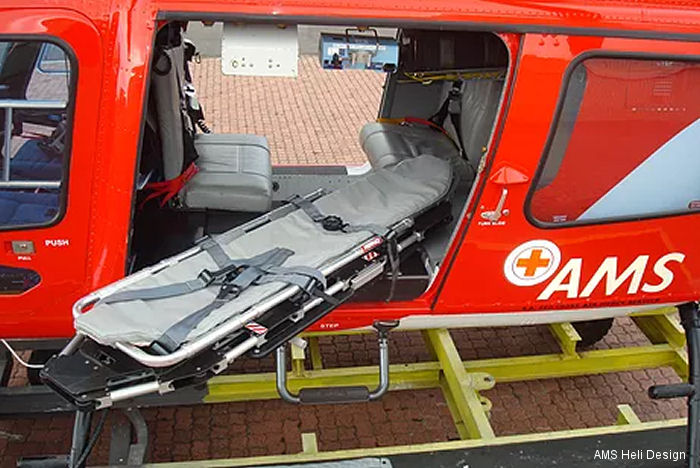 AMS Heli Design Interior for AW109 and AW119, 08-Jan-18 : Texas-based AMS Heli Design received FAA STC for a lightweight, removable emergency medical services advanced life support system (ALSS) interior for the AW119 and AW109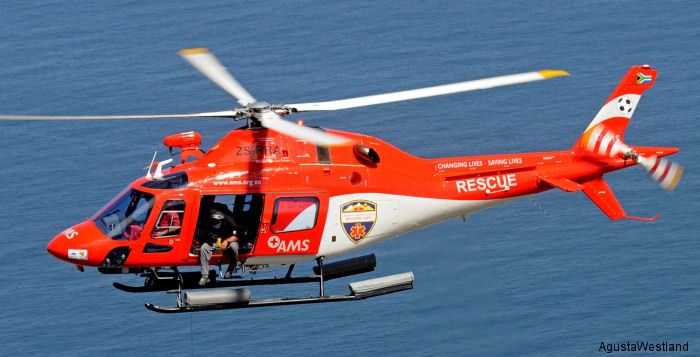 South Africa AMS Orders Three AW119Kx, 21-Oct-15 : South African Red Cross Air Mercy Service (AMS) has signed a contract for three AW119Kx EMS-equipped helicopters to expand their existing fleet of five AW119Ke aircraft.


10 Construction Numbers in this organisation found